Heads up! We're working hard to be accurate – but these are unusual times, so please always check before heading out.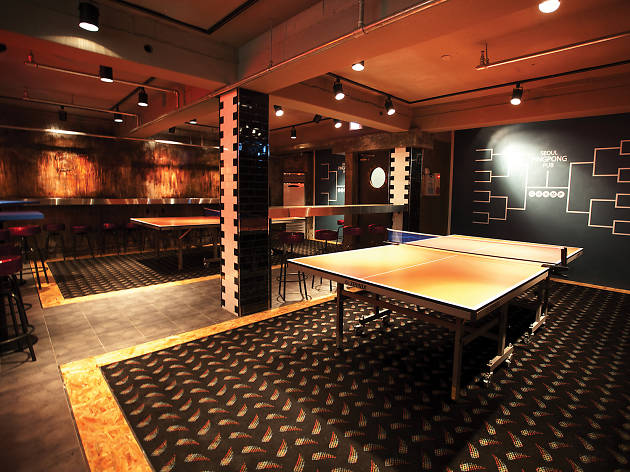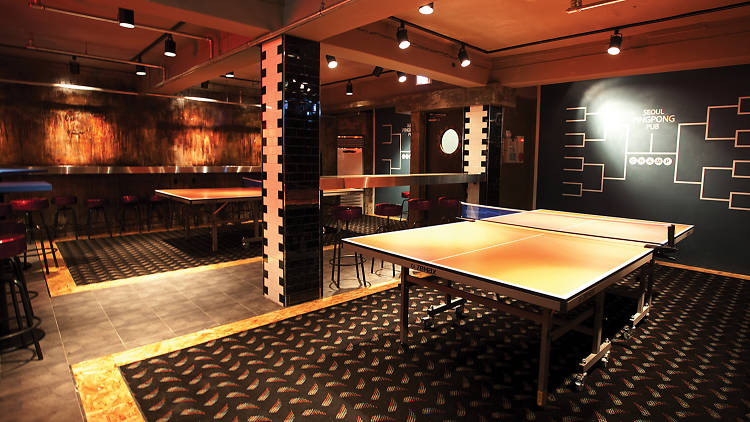 Must-see creative bars in Seoul
Playing ping-pong and catching waves are all fun, but the game gets even better with a few drinks in hand. But ping-pong and drinking is not all we've got to offer, so read on for some of Seoul's most creative bars.
In Seoul, there are bars where you can relive your Bali getaway fantasies in a basement. The same goes for ping-pong games and the LP pub "around the corner" headed by DJs. Head down and into these cool themed bars in Seoul and do yourself a big favor. Cause the rules say it's okay (and then some) to drink and play here.
Fun Seoul bars to play and drink in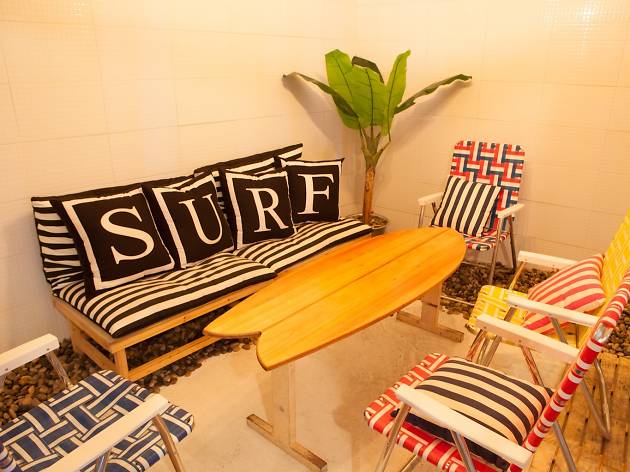 Located below ground on one of the smaller side alleys of Itaewon's Gyeongridan street, Surf Bar is no a mere dive bar, but a boutique shop with a philosophy dedicated to surfing. As surf culture has spread to South Korea's own beaches, including Yangyang-gun in Gangwon-do and Haeundae in Busan, one surf-loving entrepreneur opened this bar in the heart of Seoul in the hopes of bringing the sprit of high tides to the city. Take a step into the bar and immediately feel yourself unwind, let your memories take hold, and maybe even feel the waves lapping at your feet. The next time you find yourself craving that post-surf beer on the sand, drop by Surf Bar and indulge your imagination.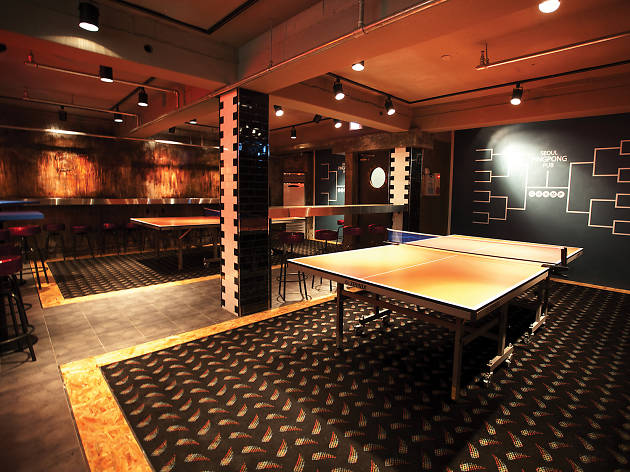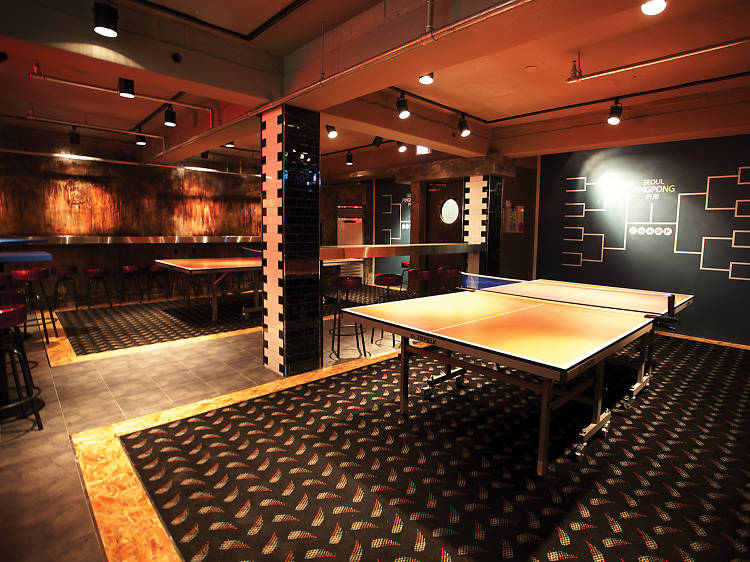 Those familiar with American university culture may get a different idea from the combination of ping-pong tables and free-flowing beer, but Ping-Pong Pub was founded on the real deal: chugging beer while playing actual ping-pong. With only two tables, customers don't always get to play, but watching is a whole other form of entertainment of its own. Their fare includes beer, nachos and hotdogs, and Ping-Pong Pub regularly hosts private parties and small-scale events. This pub has definitely played a part in Gyeongridan's road to hipster fame. Since its new-found popularity, Ping-Pong Pub sometimes closes off the venue for fashion soirées on weeknights but is open to all for a good night out on the weekend. If loud crowds are your thing, this is the place for you.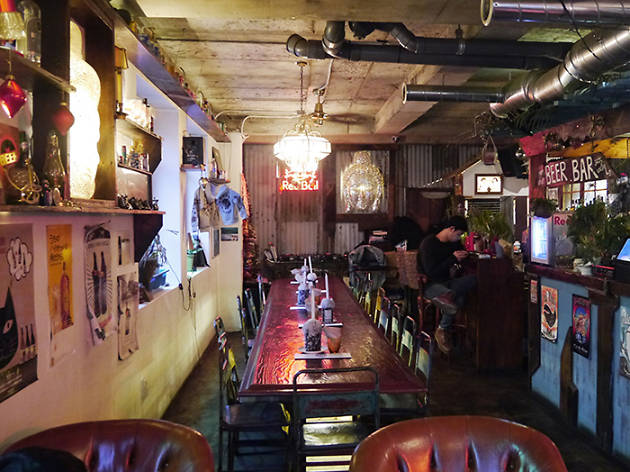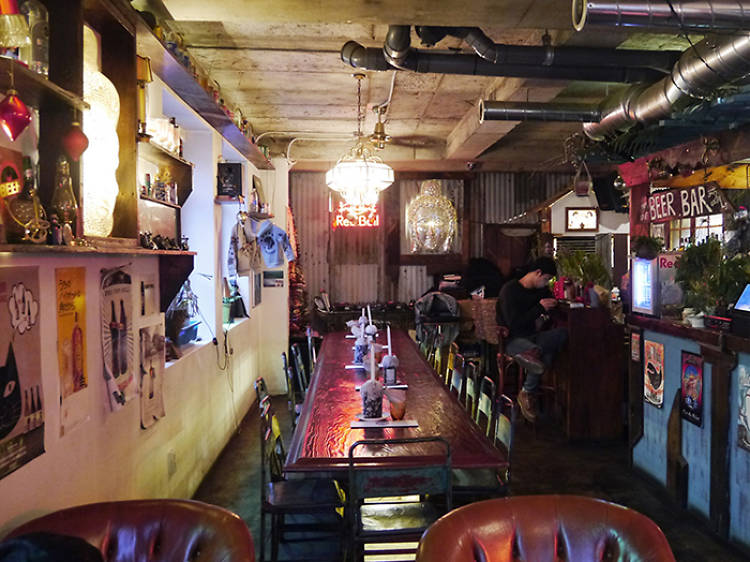 Bali is well-known as a hotspot of surfing culture and beach lovers, having stolen the hearts of surfers and adventurers alike. It was only a matter of time before someone in Seoul took Bali beach culture as a theme for their venue—which is exactly what gastropub Bali Superstore has done. Stepping through the doors feels almost like stepping onto Kuta Beach, or at least like walking into a Balinese beachside eatery. Furnished with antiques and decor brought straight from the island, the shop is also decorated with fascinating pieces of art from Ubud, an art community in the center of the island known for its traditional culture. As for the menu, Bali Superstore sells satay skewers along with other local foods to go with their well-stocked beer selection.
Show more