10 Itaewon rooftops: 10 reasons why we're staying on this side of the river tonight
Well, the rooftop's a must this season, ya know?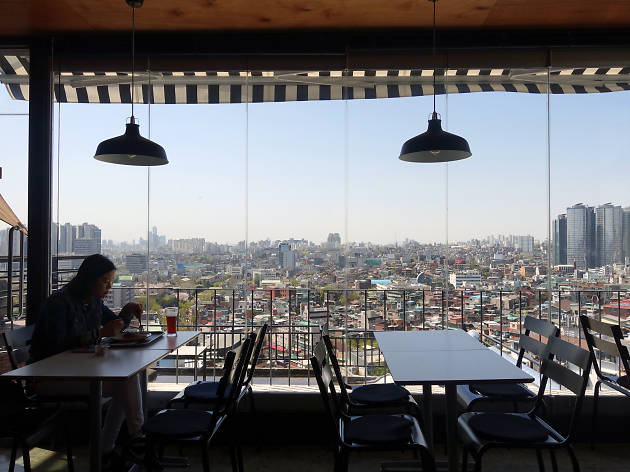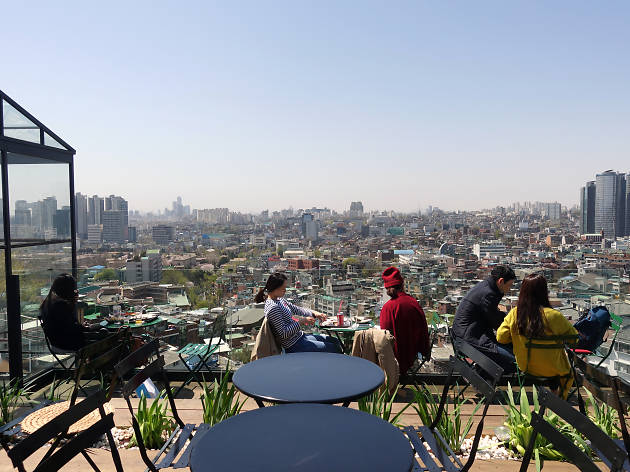 The new 100 Food Truck is not just larger in scale; it features a fresh rooftop offering a spectacular view of HBC's intertwining narrow alleyways and old houses day and night. The only thing you might want to stay away from here is the truffle oil fries which comes with the price tag of 10,900 won; the serving is way too small, and we'd say you're not missing out on anything as long as you know where McDonald's is located.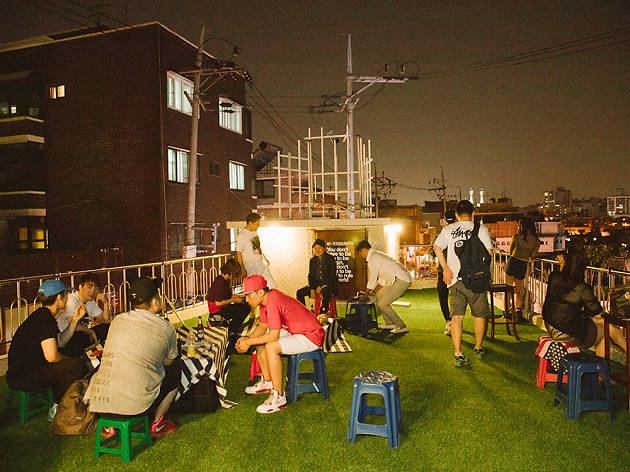 Dig for records indoors, or enjoy one of the best Vietnamese banh mi sandwiches in Seoul and egg coffee on the rooftop with an amazing view that stretches from the Han River to the N Seoul Tower. Seated on one of Itaewon's highest points on Woosadan-ro, Mmm Record offers a stunning view that would most likely to make the city's top 5 list. It's comparable to what you'd find on the highrises of Gangnam—except it's much more unobtrusive.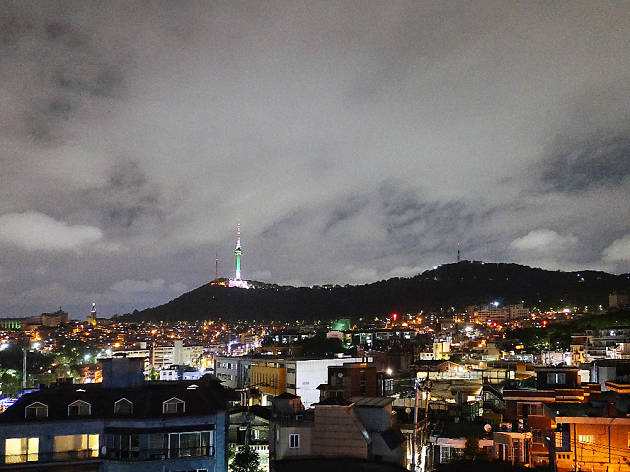 Yup, it's the latest addition to the celebrity restauranteur Hong Seok-cheon's "My" series . . . As with all of the other "My" series of restaurants, the food itself isn't something you'd want to go back to this place for, but the barley risotto made with squid ink was great. Above all, though, what will put My Sky on the map is the scenery. Although it isn't very high up, the lack of high-rises in the area provides an unobtrusive view that is pretty much warmed up with the quaint houses nestled around the building along with rays of orange light beaming down the scene.
Show more