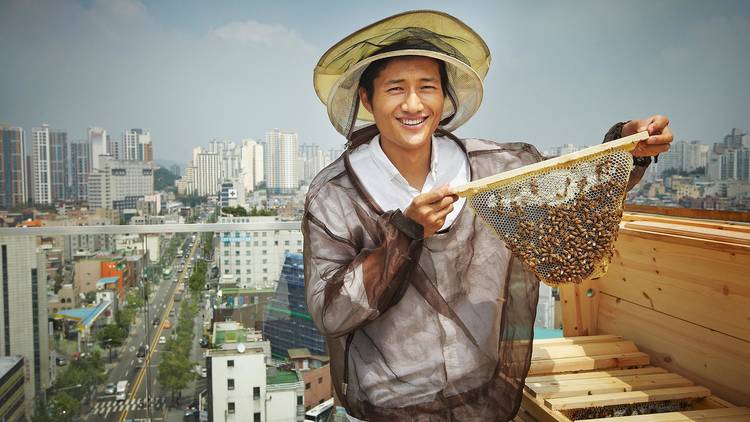 Urban Bees Seoul
Honey co-op and beekeeping school for the curious and the kind.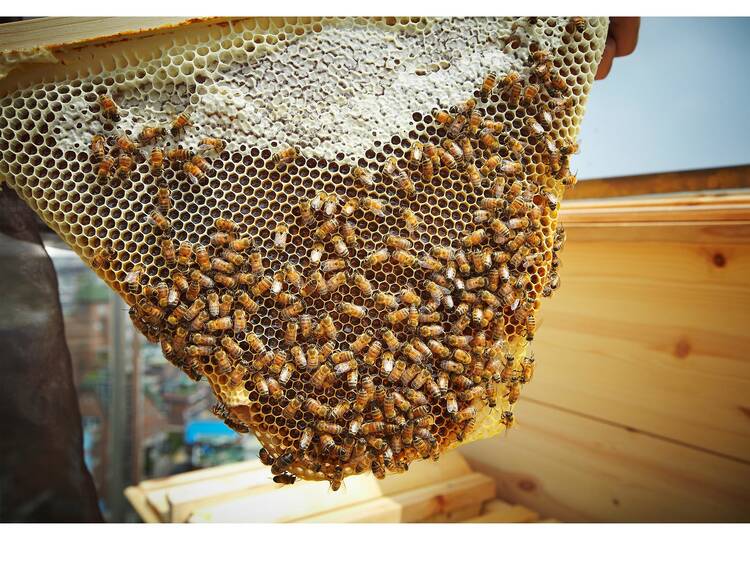 Started as a hobby, Urban Bees Seoul is now an ecological learning cooperative as well as a social enterprise with the mission to reinvent Seoul's ecosystem. It currently raises 4 million bees at 25 different locations, most of which are on rooftops in the city. Urban Bees Seoul is constantly expanding with its Honey Bank system, which allows individual investors to support the organization and acquire quality honey.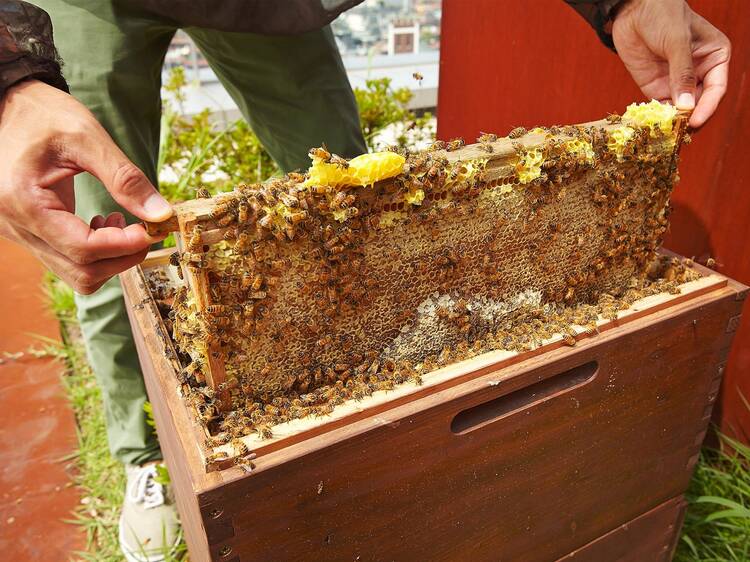 How exactly does beekeeping boost the urban ecosystem? Founder Park Jin believes that there is a symbiotic relationship between humans
and bees and said: "With beekeeping activities, there will be a lot more flowers blooming, [which will] invite more insects and birds." This creates a greener city and healthier environment for residents. While this group of twenty- and thirty-somethings do have the serious goal of visiting all of their hive sites in the city for "hive check-ups," they mainly just have fun together. They also enjoy sharing their knowledge and expertise with others through their workshops.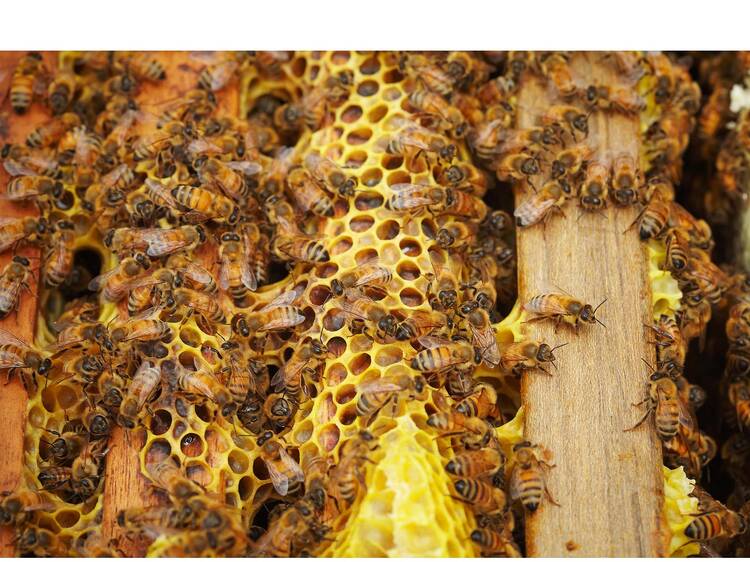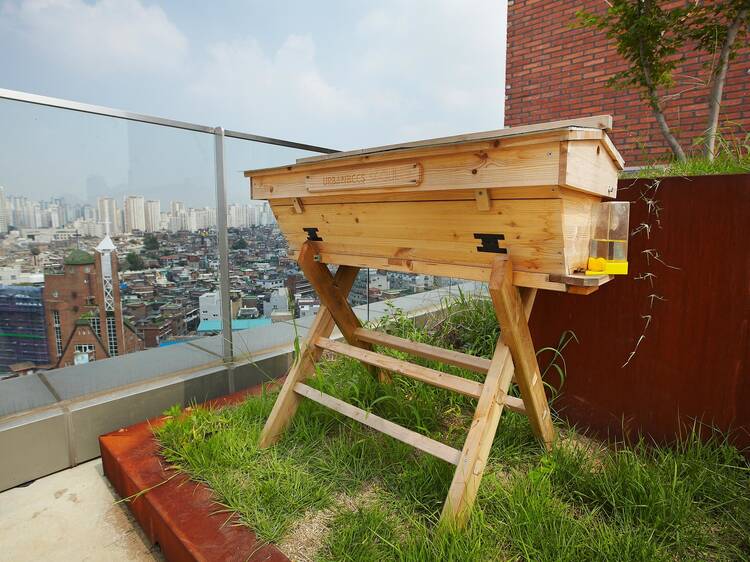 Anyone who is interested in urban beekeeping can join Park and his colleagues in Seoul. For those who become a member, classes are offered 20 times a year. If you wish to support Urban Bees Seoul in another way, or want to experience what Seoul honey tastes like, you can invest your money starting at 25,000 won, and you'll receive some of the honey that you helped create.
Show more