Heads up! We're working hard to be accurate – but these are unusual times, so please always check before heading out.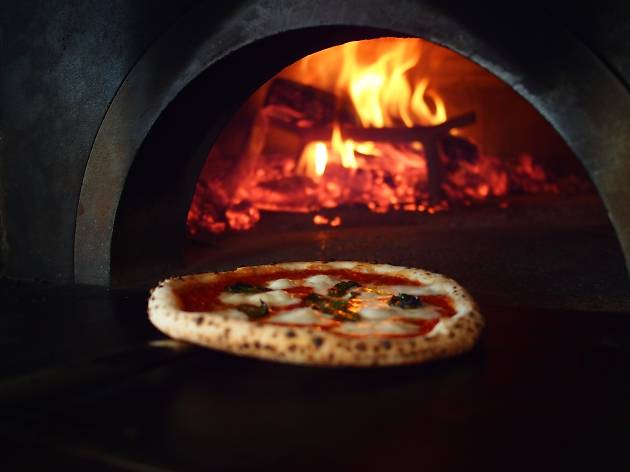 The best Italian restaurants in Seoul
Bring your Italian friends and proudly say buon appetito!
Expats that have lived in Seoul for a few years know the real struggle to find authentic Italian food here. For too long, the carbonara has been drenched in cream, the bolognese coated in sugar and cheese limited to American. Finally, we have a few restaurants where we can actually take our Italian friends and proudly say buon appetito!
This Italian restaurant is the collaboration of a franchise that made it big in Japan and Naples native star chef Salvatore Cuomo. The collaboration was a huge success, spreading internationally, with the Seoul branch opening in 2009. Since then, they've become known for one of the best wood-fired pizzas in Seoul. The wood-fired oven, which literally weighs a ton, was made by Italian artisans from Italian volcanic rock, and it alone is worth the trip.
The faces of Casa di Noa's owners might seem familiar—and that's because as they built their restaurant, they were filmed for a Korean TV show, to wide acclaim. Now open for several months and already quite popular, the fans don't just come because of the couple (or their adorable little son, Noa, though he is very cute), but because Casa di Noa serves traditional Northern Italian cuisine made with dedication and old family recipes. Stringent about quality, chef Davide di Meo visits the market in person every morning to make produce selections himself. As Casa di Noa is a spaghetteria, where pasta is the main course, the pasta is all made fresh in-house. He also makes the sausage for his ragu sauce in-house as well.
The name "Locanda Mong-ro" is combination of languages: "Locanda" is a kind a bistro that serves simple Mediterranean dishes and "Mong-ro" is Chinese characters that roughly means "dream road." Much like the name, the menu is also a fusion of culture. Owner and Head Chef Chan Il Park, one of Korea's top Italian chefs uses traditional Italian cooking methods, but employes traditional Korean ingredients like tripe, steamed beef tendon, roe pasta, and roe fried chicken. He doesn't recommend any one menu item over the others, rather stating that every dish has its own uniqueness. Some of the more filling choices include dishes like Quarante Fettuccine, made with 40 egg yolks, and the wet aged Hanwoo (Korean beef) steak. Most of the dishes are fantastic sides for for a night of drinking. In keeping with their claim to be a "multinational pub," Locanda Mongro carries an assortment of alcoholic beverages including beer, wine, single malt whisky, sake, and traditional Korean alcoholic beverages. Their wine list is also superb. Sommelier Lee Jaeho makes ideal selections to pair with your menu selections. Interestingly enough, for all their main course choices, there is only one dessert. But it's a dessert done right: a tiramisu made from an authentic Italian recipe, and trust us, you won't regret ordering it.
Show more