Editor's review: Park Hyatt Seoul
A night's stay at Park Hyatt Seoul by Time Out's very own editor.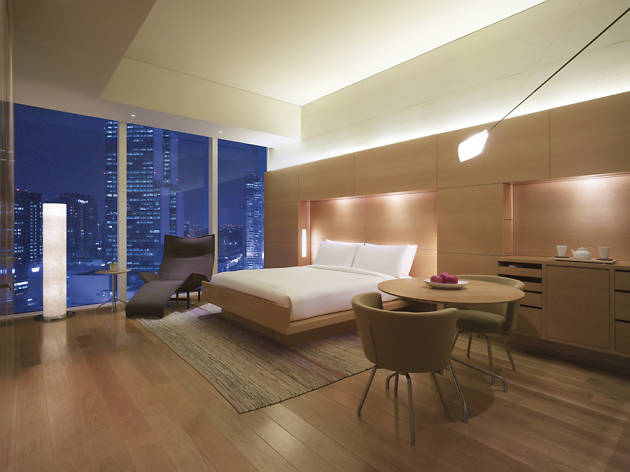 I fell in love with Park Hyatt's deluxe room as its bathroom has a large window. (Large windows in bathrooms are my favorite;soft goose bedding and soft mattresses are just the basics). When I submerged myself in the bathtub and looked down at the buildings of Samseong-dong by peeking out the curtains, it felt like I was the main character in a movie. (With such large windows, though, one has to wonder if it's prudent to bathe with the curtains open.) After the satisfying bath, I decided to go to The Timber House because during their Happy Hour (from 6pm–8:30pm), one can drink an unlimited amount of sake, beer and wine for 38,000 won. Except for sashimi, which is 50,000 won, most of the dishes here including salmon tataki and fish with salted sea cucumber viscera, were around 10,000–15,000 won making me even happier. Thanks to this, it wasn't as expensive as most hotel bars. After drinking at The Timber House, we went for another round in the lobby lounge on the 24th floor. I wanted to try new cocktails like the Strawberry Makquiri and Bloody Kimchi. Instead of using rum for a daquiri, makgeoli was used in the Strawberry Makquiri, a sweet cocktail with a good balance in taste. The Bloody Kimchi had quite a stronger kimchi taste than I expected. I was told that they added kimchi juice and red pepper paste to an ordinary Bloody Mary, but to me, the red pepper paste was a little off. Having some more wine in the room, our stay at the Park Hyatt Seoul ended up being a girls' night. We didn't use the glass-walled pool next to the lobby, but we had breakfast at Cornerstone and went for a walk around the Coex. I look forward to my next stay at the Park Hyatt, even if it's only for a trip to the bathroom.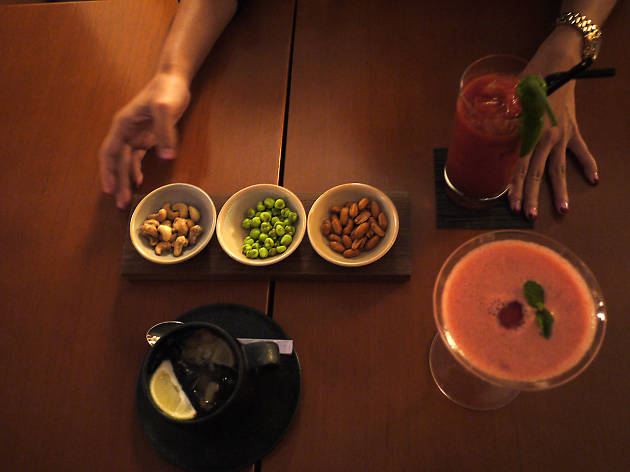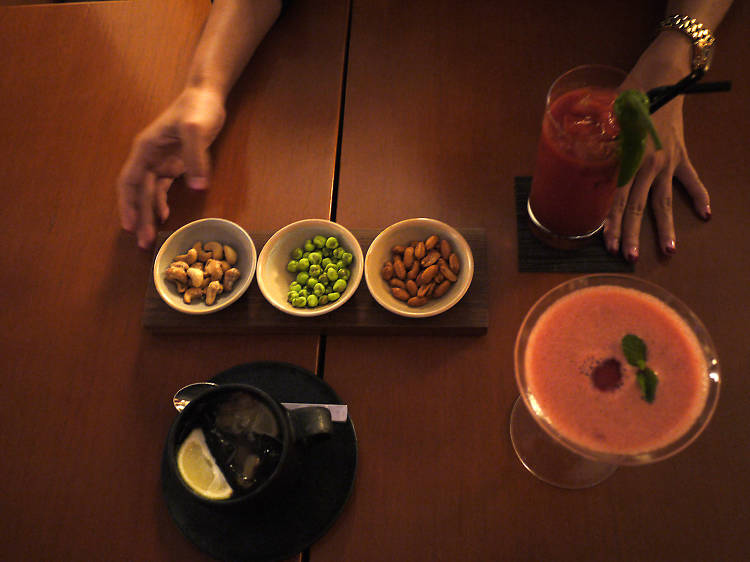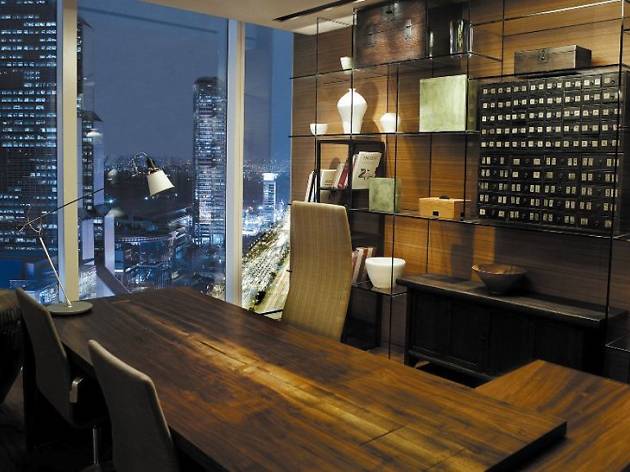 Enter the extravagant 6-star Park Hyatt expecting modern baroque aesthetics and you might find the interior a little minimal for your liking. The first thing that will catch you about the rooms is not the plush, white bed but the hypnotizing view of the World Trade Center nestled against the skyscrapers. This view is the hotel's strongest asset and you catch it all times - from the comfort of your bathroom tub or from the gym in your sweats. Reminiscent of "Lost in Translation", the Park Hyatt is focused on a futuristic ambience. To wow a date, go to a jazz show at The Timber House, the hotel's in-house bar. The cocktails and atmosphere are sure to impress.
More to explore