Free flowing deals at select hotel restaurants and bars in Seoul
The end of the year means plenty of family gatherings, company dinners, and casual get-togethers with friends. At these hotel restaurants and bars, you won't need to count your drinks.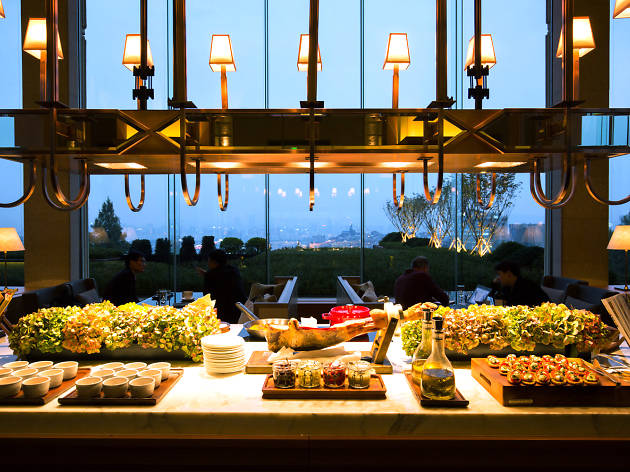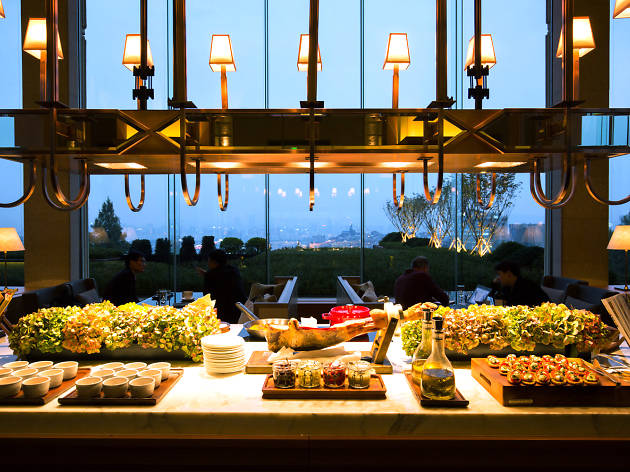 Grand Hyatt Seoul's lobby has gotten a face lift. The hotel has transformed the rather mundane lounge into a 'Gallery', with 2 large, stunning art works: Tibetan nomads' traditionally crafted carpets which took 20 artisans in a span of 4 months to be completed. Another artistic element incorporated in the lobby is the natural sunlight and panoramic scenery glistening through the 10 meter high glass windows. The fabulous 'Gallery' is also a restaurant, serving tapas buffet every day. From 5.30 pm to 10.30pm, 18 types of tapas along with wine are prepared. The menu includes salmon tartare, duck, rillettes, foie gras, ganache and bruschetta, while stew, gratin, braised beef are also among the selection (the combination makes for an indeed whole meal). At the wine bar, 7 types of red/white wines and champagnes are served by the glass. The price tag starts at 20,000 won, and Dom Perignon is available.