Hot hotel foods for hot summer
Follow traditions and try out these hot foods to cool your hot summer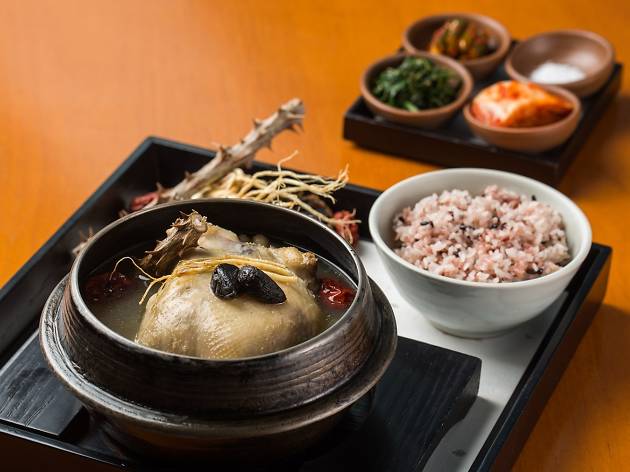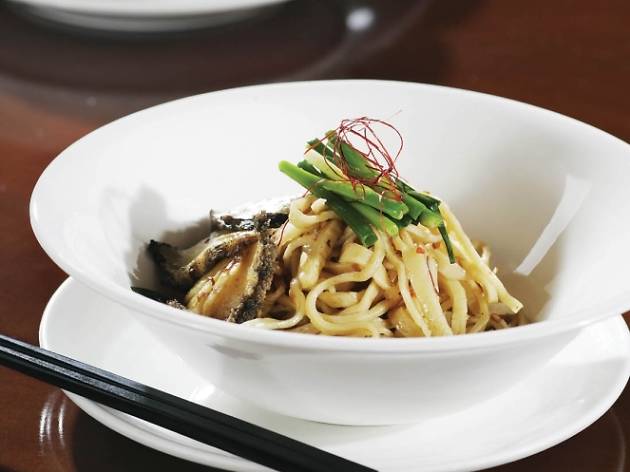 Manho's new chef Jacky Li, Cantonese cuisine expert, introduces two brand-new course menus to fight off the scorching hot summer. Course A (175,000 won) includes cordyceps cold salad topped with grilled clams and caviar, fresh abalone soup, sea cucumber cartilage stir-fry with abalone sauce, lobster tempura topped with truffle sauce, lamb chop sautéed in cumin sauce, and Chinese cold noodles. Course B (145,000 won) offers fresh abalone cold salad, bird's nest soup, wood ear mushroom and sea cucumber stir-fry with papaya (or melon), and sautéed eel with green plum sauce.
Contact: 02-6282-6741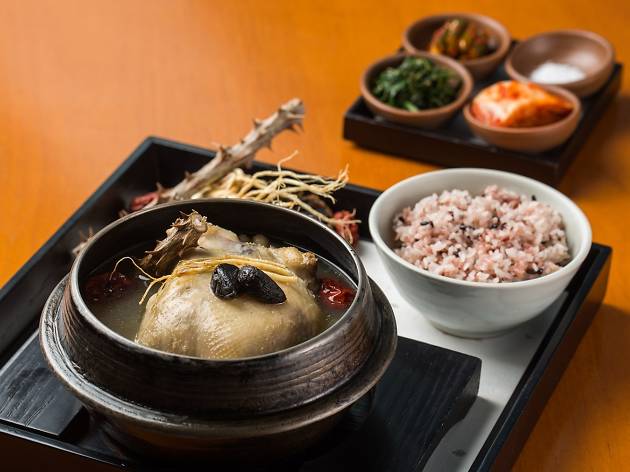 Park Hyatt's The Lounge greets its epicure guests with black garlic samgyetang (30,000 won) this summer. The dish is prepared with a generous amount of black garlic, the core ingredient of the dish that has ten times more polyphenol content than raw garlic. Braised codfish (35,000 won) cooked with clams and assorted vegetables is sure to cure the listlessness from sweating in the hot summer heat. Cold abalone soup (34,000 won) with uni, seaweed, and assorted vegetables in kimchi broth wins the most points for a nutritional value. The dish's main ingredient, abalone, is even nicknamed "ginseng of the sea," for its rich water, protein, calcium, and mineral content. Low in fat and high in protein, try the cold soybean soup noodles (26,000 won) to go healthy for the day
Black garlic samgyetang (30,000 won), braised codfish (35,000 won), cold abalone soup (34,000 won). VAT included.
Contact: 02-2016-1205~6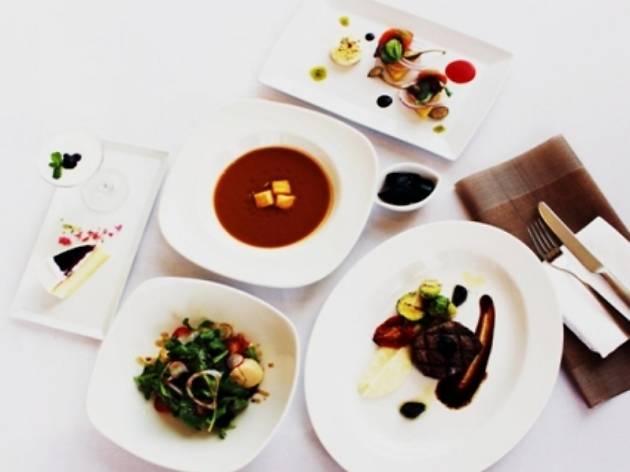 Park Café at Yeoido Marriot Executive Apartments brings you the special lunch and dinner sets with the ingredients from World's Top 10 Super Foods selected by Time Magazine. Lunch course (65,000 won) includes a roll of gravlax with sprouts salad, Australian beef filet mignon marinated in green tea oil with black garlic sauce, and homemade blueberry yogurt with pecan pie. Choose either coffee or tea for dessert. Dinner course (115,000 won) comes with a roll of gravlax with roasted soft goat cheese, tomato and lentil soup, arugula salad with scallop ceviche, with the same main dish and dessert as in the lunch course. For a lighter pick-me-up of the day, try the signature drink made with the healthy and interesting super food combinations (17,000 won, all prices include VAT).