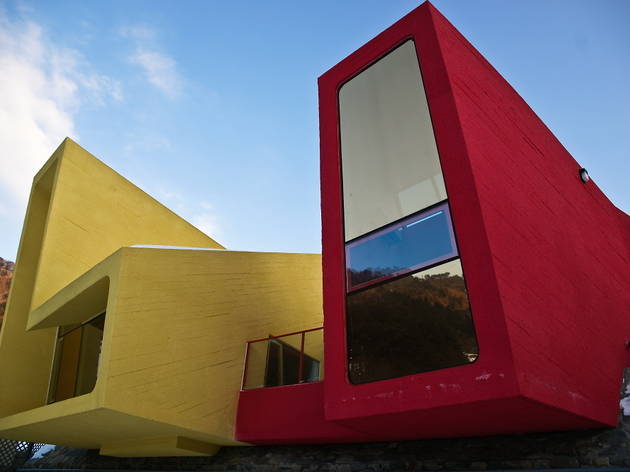 1/4
SONY DSC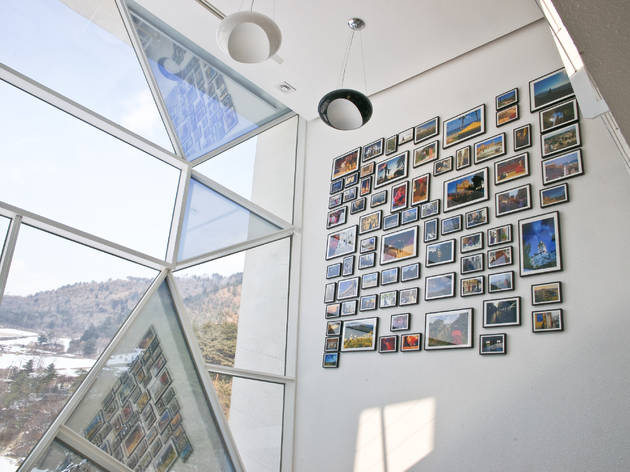 2/4
SONY DSC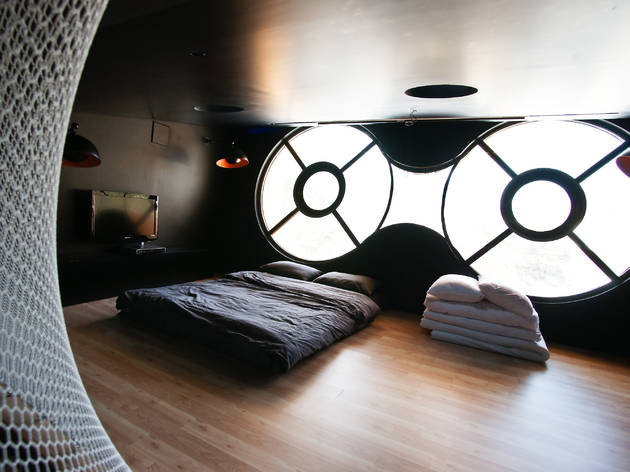 3/4
SONY DSC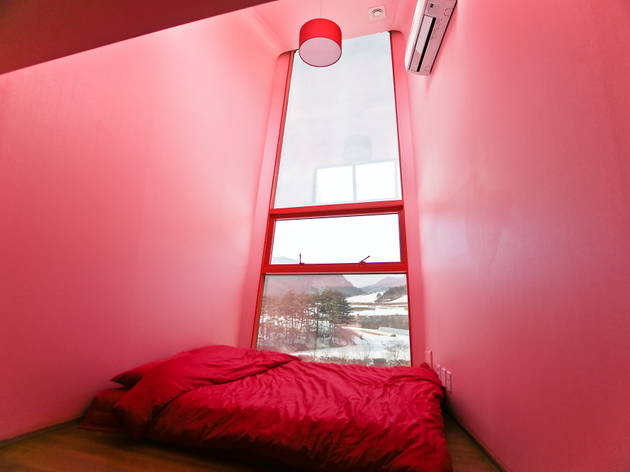 4/4
SONY DSC
"I just wanted a space to play," owner Kim Jae-il explains in the multipurpose Rockitsuda Café. The pension is composed of six rooms—Ferrari Red, Stealth Black, Spanish Blue, Flamenco White, Barbie Pink and Oriental Gold. Built by the renowned architect Moon Hoon, who is sometimes referred to as a madman, each structure is a character of its own not only in color, but in its perception. Ferrari Red, for example, gives a low-range, wide-open view of the mountains while Spain Blue emphasizes the surrounding skies. While certain aspects of the pension (cracks in the windows and a fickle boiler, for example) are currently under renovation, the pension is a must-see—especially in comparison to the ordinary house structures in the surrounding area.
Venue name:
Rockitsuda
Contact:
Address:
2188, Sogeumgang-ro, Hwaam-myeon
Jeongseon-gun


Price:
Ferrari Red off-season starts at 80,000 won.