Strawberry desserts to indulge in
Get the most out of Seoul's strawberry season at thse special hotel offers.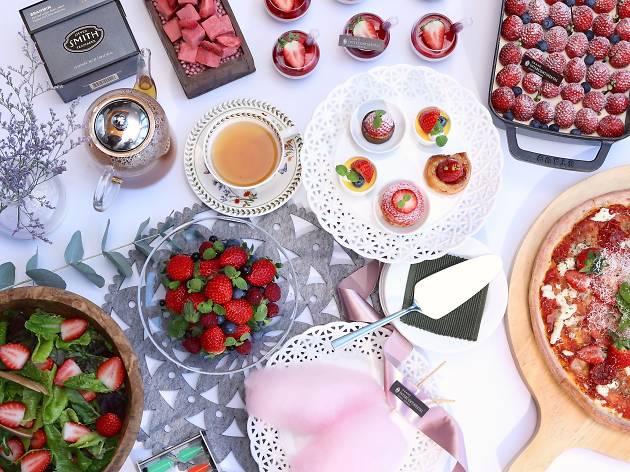 Strawberry season is not spring, but now. Hotels have started special strawberry promotions starting last December. Get an early start on these delicious and creative strawberry treats. You won't believe the things they can make just using strawberries!
Sheraton's strawberry buffet has been loved by many for 5 consecutive years (don't know where to go for a fancy date? here you go). As strawberries are in season right now, expect to see strawberry cakes, meringue, panna cotta, financier, tarts, parfait, mille feuille, jelly, macaroons, cookies, scones and so much more. Salads and sandwiches will also be served. Those who dine at the buffet will so be given a choice between Americano, café latte, cappuccino, English breakfast tea, earl grey tea, peppermint, vanilla, pure chamomile to compliment the meal. The price is set at 44,000 won per person (incl. tax).
Read more