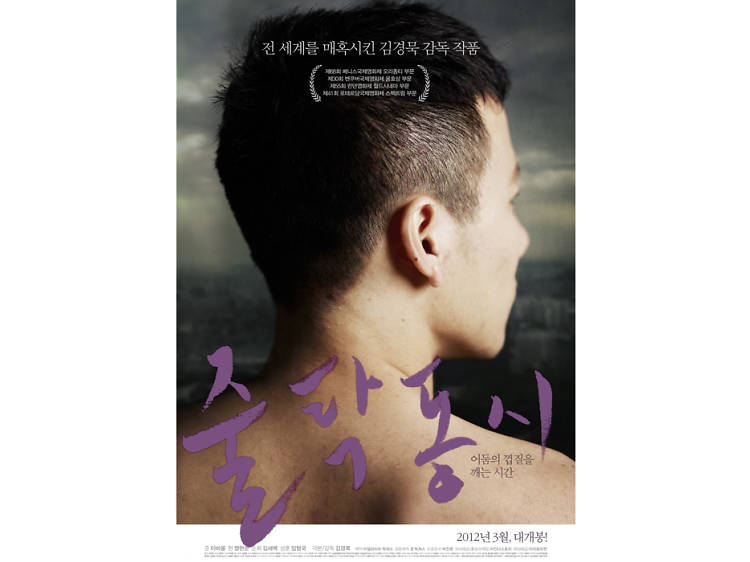 Though the pool of LGBT movies filmed and released in Korea is expanding, it remains frustratingly small. Broadening this genre for those who want a break from bubblegum kitsch or stereotyped LGBT characters is Busan native and director-writer Kim Kyung-mook.
Complexly rich with a disregard for conventional narratives, his films offer uncompromising stories that spotlight characters who wander in the shadows of society. His start in film came with Me and Doll Playing
(2004), an autobiographical stop-motion short that explores homosexuality using dolls. From there, he released his shocking debut film Faceless Things in 2005 and the notable gender-bending fantasy Dog in Cheonggyecheon in 2009. Notable among his films is arthouse work, Stateless Things (2011). The three-part film focuses on Korea's marginalized shadows: Jun, a North Korean defector, and Hyun, a young gay hustler. Both characters are society's "throwaways," and Kim maximizes the mechanics behind the camera to paint Seoul as a ruthlessly uninviting city that rejects
"stateless things" like Jun and Hyun. His latest feature, Futureless Things (2014), is palatable for mainstream audiences and focuses on a ubiquitous convenience store manned by low-wage, part-time workers. Kim gives viewers a reason to take interest in the invisible—this time, convenience store clerks—in a society that is obsessed with consumption. Kim's works are often experimental and allow viewers to untangle queer identities and reflect on the socio-economic situations of his characters and their surroundings. There are only so many titles that mainly LGB and very few Trans cinephiles can casually throw around. With award-winning directors like Kim Kyung-mook becoming well received, we hope that a greater pool of more diverse LGBT films can arise.
| Kim Kyung-Mook Films listed:
Me and Doll Playing (2004)
Faceless Things (2005)
Dog in Cheonggyecheon (2009)
Stateless Things (2011)
Futureless Things (2014)