10 films to watch during the Lunar New Year
A non-stop film marathon for the Seollal holiday, anyone?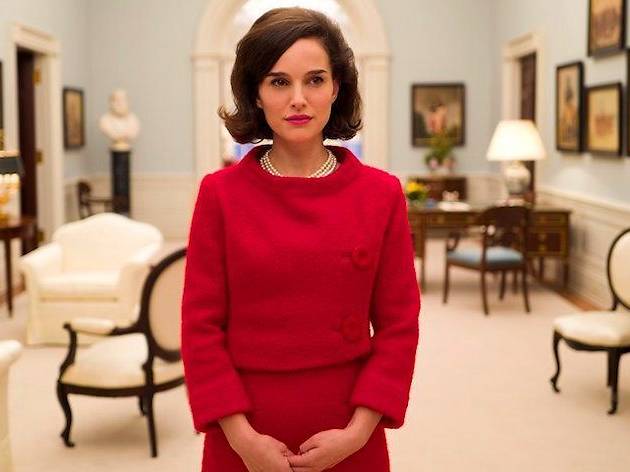 It starts with a face—more a mask than a face, puffy from stress and crying and a loss that few can imagine. It's the delicate, almost distracted face of Natalie Portman, playing 34-year-old Jacqueline Kennedy during the week after her husband's 1963 assassination, in Jackie.
Jackie is a political period piece, something Larraín, a Chilean filmmaker, is especially good at. (His late-'80s–set Augusto Pinochet electoral comedy No is better than an entire season of Veep.) But more than any of Larraín's movies, Jackie represents a deep dive into internal catastrophe. Eclipsing her work in Black Swan, Portman flutters like a sail in a brisk wind.
This charming animated family movie about a teenage Polynesian girl fighting to save her Pacific island's future feels like business as usual for Disney in many ways:

There's a strong young female lead, catchy show tunes, lush landscapes and talking animals—a hermit crab with a fondness for trinkets almost steals the film. But this tale from the directors of Aladdin and The Little Mermaid also feels like progress. Moana (voiced by Auli'i Cravalho) is set to take over from her father as the leader of an island community way back in the past (their beliefs are based around sea-travel and the island's creation myth).
There are some belters on the soundtrack, a few of them courtesy of Hamilton's man-of-the-moment Lin-Manuel Miranda. But the most memorable is the playful "Shiny," the crab's magpie-like ode to glittering things, sun
Movies, Action and adventure
Gamers will know exactly what Assassin's Creed is; everyone else will need a little introduction to this solemn, brutal adaptation of the huge-selling computer game.

Offering more than its fair share of head-scratching moments, it stars Michael Fassbender as a time-hopping member of the Assassins, a secret order said to be at loggerheads for centuries with the Knights Templar over possession of the sacred apple from the Garden of Eden.
If this freestyle plundering of medieval and religious history sounds a bit like The Da Vinci Code, it is, just a little.
Show more
More to explore