One way to Gyeongseong
Gyeongseong is where the plots of many recent films' take place—many of these locations are closer than they seem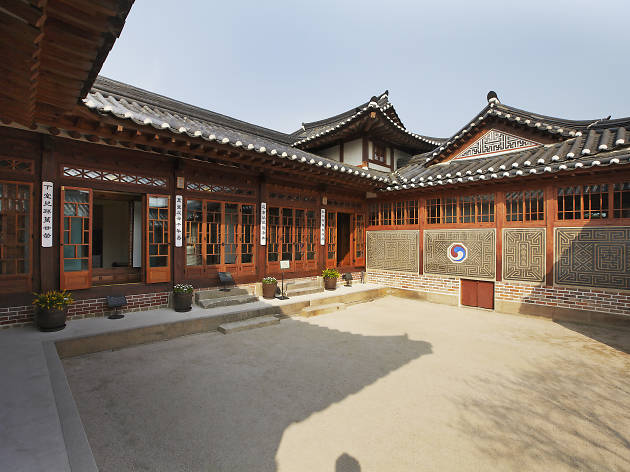 Baek In-je Residence in Assassination (2015)
"What a house," says Young-gam(Oh Dal-su), looking at the house of Kang In-gook (Lee Kyeong-yeong), a chinilpa (pro-Japanese) elite. The hanok featured as Kang's residence in Assassination is in reality an old house in Gahoe-dong that once belonged to Baek In-je (1898–?), the founder of Inje University Paik Hospital. It was in fact built by chinilpa businessman Han Sang-ryong in 1913. The Japanese corridors and tatami rooms inside this hanok are also featured when the independence activist Yeom Seok-jin (Lee Jeong-jae) hides in the attic at the beginning of the film. This historic residence is open to the public for free Tuesday through Sunday 9am to 6pm. Baek In-je Residence(16, Bukchon-ro 7-gil, Jongno-gu).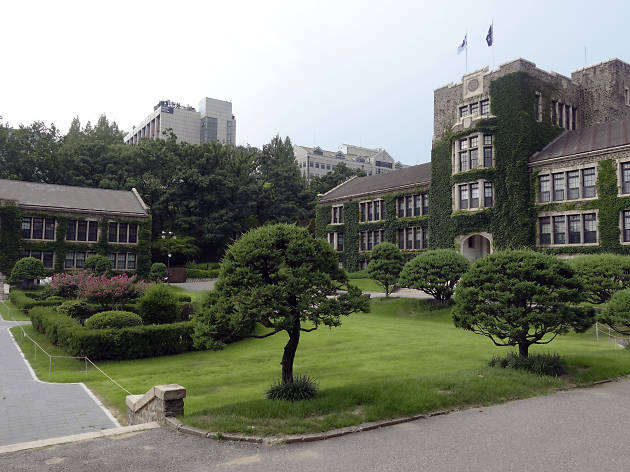 Yonsei University in Dongju: The Portrait of A Poet (2015)
Dongju (Kang Ha-neul) stares blankly at the poster hung up at his school, which is encouraging the students to adopt a Japanese name. This scene was filmed at Yonsei University's Sinchon campus(50, Yonsei-ro, Seodaemun-gu), as its predecessor, Yonhee College, is where the poet Dongju enrolled in 1938. The campus' Appenzeller Hall, Underwood Hall and Steamson Hall were all built in the 1920s.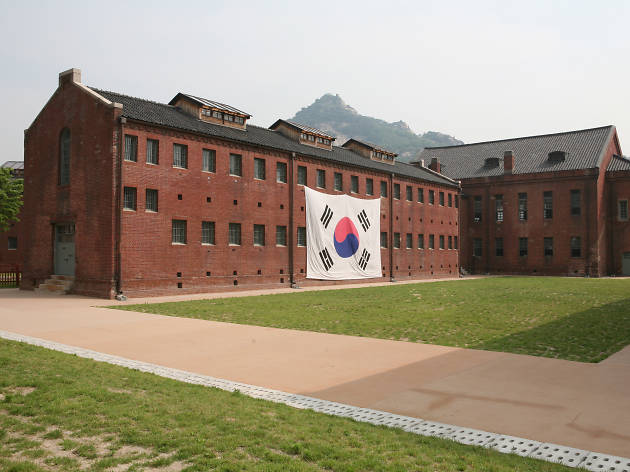 PHOTO: COURTESY OF SEODAEMUN PRISON HISTORY HALL
Seodaemun Prison in The Handmaiden (2016)
Without revealing any spoilers, Seodaemun Prison(251, Tongil-ro, Seodaemun-gu), which many Seoulites residing in the northern part of the city may often bus past, is featured in The Handmaiden as a psychiatric hospital. With bold visual aesthetics presented in this film, the white lab coats worn by the doctors of the hospital contrast with the black bricks of these old prison buildings. Yes, we did say "black." While the actual bricks of the prison's are red, visual effects were later added in the film. Seodaemun Prison is open Tuesday through Sunday 9:30am to 6pm.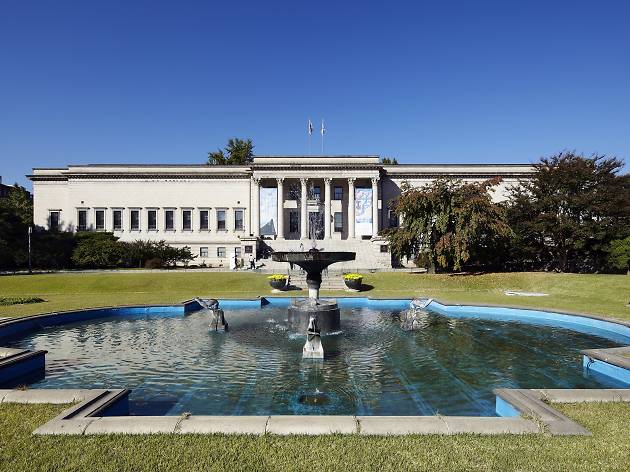 COURTESY OF NATIONAL MUSEUM OF MODERN AND CONTEMPORARY ART
Deoksugung Palace's Seokjojeon Hall in The Last Princess (2016)
The Last Princess is about Deokhye, the last princess of the Joseon Dynasty and the only daughter of Emperor Gojong. The film depicts a scene in which the royal family takes a photo at Seokjojeon Hall (the real photograph is well-known and can be easily Googled). This hall was the first Western stone building to be constructed within Deoksugung Palace. (FYI, the Seokjojeon Hall in the film is actually a replica located inside KOFIC Namyangju Studios.) Deoksugung Palace(99, Sejong-daero, Jung-gu).