Pearl Mackie talks fame, diversity and 'Doctor Who'
Brixtonite Pearl Mackie is playing the first openly gay companion in 'Doctor Who'. We caught up with her to talk Time Lords and role models.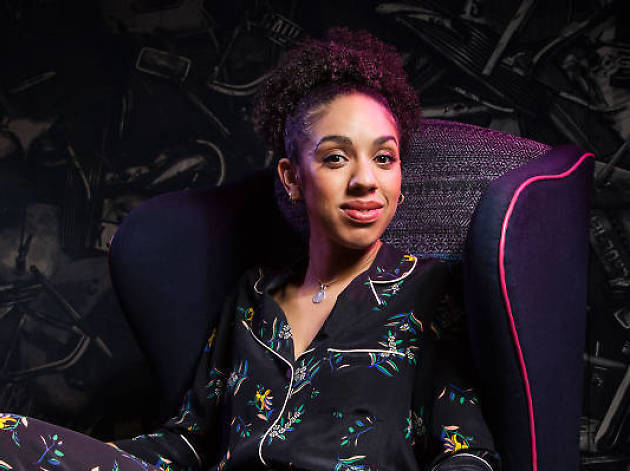 'I'm not allowed to give that much away, actually,' says Pearl Mackie, grinning. 'There are still so many things I can't say. But it's such a relief to be allowed to talk about it at all.' Last year, the 29-year-old Londoner was plucked from the West End stage, where she was starring in 'The Curious Incident of the Dog in the Night-Time', and given free run of the Tardis in 'Doctor Who'.
We meet just a week before her debut appearance as Bill Potts – the first gay 'Doctor Who' companion – airs on BBC One. Mackie is fairly new to the TV business: her only other credit is daytime soap 'Doctors'. But she's clearly having the time of her life. She gushes about the Soho hotel room we're in – the wallpaper is 'incredible', the chairs 'amazing', our hour together 'really fun'. We're running late and somewhere upstairs her lunch is getting cold, but she's in no rush.
Mackie was born and bred in Brixton, and still lives there near her mum. 'She sometimes reads lines with me,' she tells me. 'I've wanted to be an actress for as long as I can remember, from when I could talk, really. But I never thought I'd get a role as big as this.'
How was your first day on the new job?
'The sheer scale of "Doctor Who" is immense. After we'd rehearsed all the crew came in and they just kept coming through the door. I was like, "How am I going to remember all these people's names?" It was very nerve-wracking.'
There's a lot you can't talk about. Are you good at keeping secrets?
'No! I'm absolutely dreadful. I've got to have my wits about me all the time. When I was first cast I had two months when I couldn't tell anyone. I was sitting in my room thinking: "This is the maddest thing that's ever happened to me." I just avoided all my friends. It was weird. But I told my mum. I had to tell my mum.'
Were you already a 'Doctor Who' fan?
'I was aware of the show – you'd have to be living under a rock not to be. But it was off air until I was about 16 or 17 and I didn't really watch any TV when I was that age. I was running around, sitting on walls, trying to impress boys.'
You must have watched it all now?
'No! I was like, "Gimme the back catalogue. Let me watch it all." But Steven [Moffat, the show's lead writer and executive producer] said to me: "Bill doesn't know anything. It would be nice for you to learn with her."'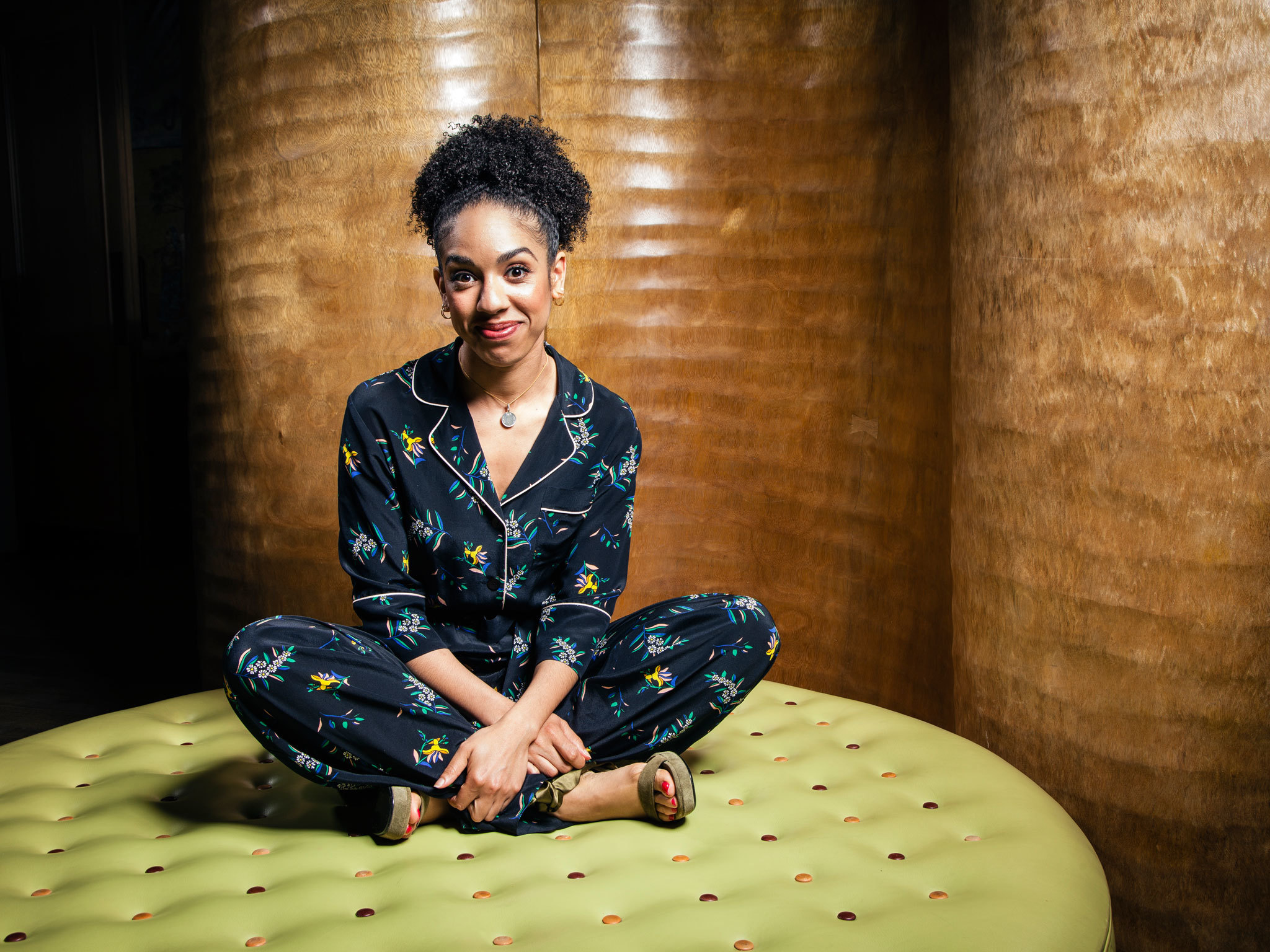 Pearl Mackie by Andy Parsons
'I'm absolutely dreadful at keeping secrets'
What else can we expect from Bill?
'Bill is a very real person placed in the crazy world of the Doctor. She's inquisitive, funny and smart, which is something the Doctor likes about her. She is governed by her gut. Steven put something of me in Bill too. There's a moment in episode one where Bill says something about her face moving too much. I was like, "I swear I said that in my audition!"'
She's the first openly gay 'Doctor Who' companion. Do you feel like you're treading new ground?
'Bill's sexuality isn't one of the most important things about her. It's just something that she's very open, comfortable and happy with. That representation is really important, but it's 2017. It's about time, isn't it?'
Do you see Bill as a role model?
'It's not what I was trying to do. But if she becomes a role model, great, because I think she's really cool. If anyone watches Bill and she makes them feel that there is more of a place for them then that's fantastic. I remember not seeing people that looked like me on TV when I was little. My mum would shout: "'Pearl! Come and see. There are black people on the telly!"'
You still live in Brixton. What keeps you there?
'I love it, man. Brixton's wicked. It's got such a great vibe. All my family are around and loads of my mates live there so it's nice to walk to each other's houses. It's obviously changed loads. Me and my mum used to go down to Brixton on a Saturday to wander around the market and there was this one pizza place where she could get a decent cappuccino. Now everywhere is a coffee shop, a brunch place or a bar. It's a really nice place to hang out with friends and that, but it's putting the rents up, which is a shame. There was a really nice Portuguese deli on the corner that I remember from being a kid and that's gone now.'
You're pretty political on social media. Do you think London's changing in the wake of Brexit?
'It feels like everyone is kind of rallying together, which is great. It's so important in our current political climate to use your voice if you can. Things like the Women's March are a great way to express an opinion. It was a great feeling, to be part of something.'
'Doctor Who' films in Cardiff. What's the first thing you do when you get back to London?
'One of my favourite things to do is get on the 159 bus. It goes from right by my mum's house all the way into town. It goes over Westminster Bridge so you get an amazing view of the city. It really makes me feel like I'm home. Buses are a great way to see London. You see more, you see life. People visiting London should always get the bus rather than the tube.'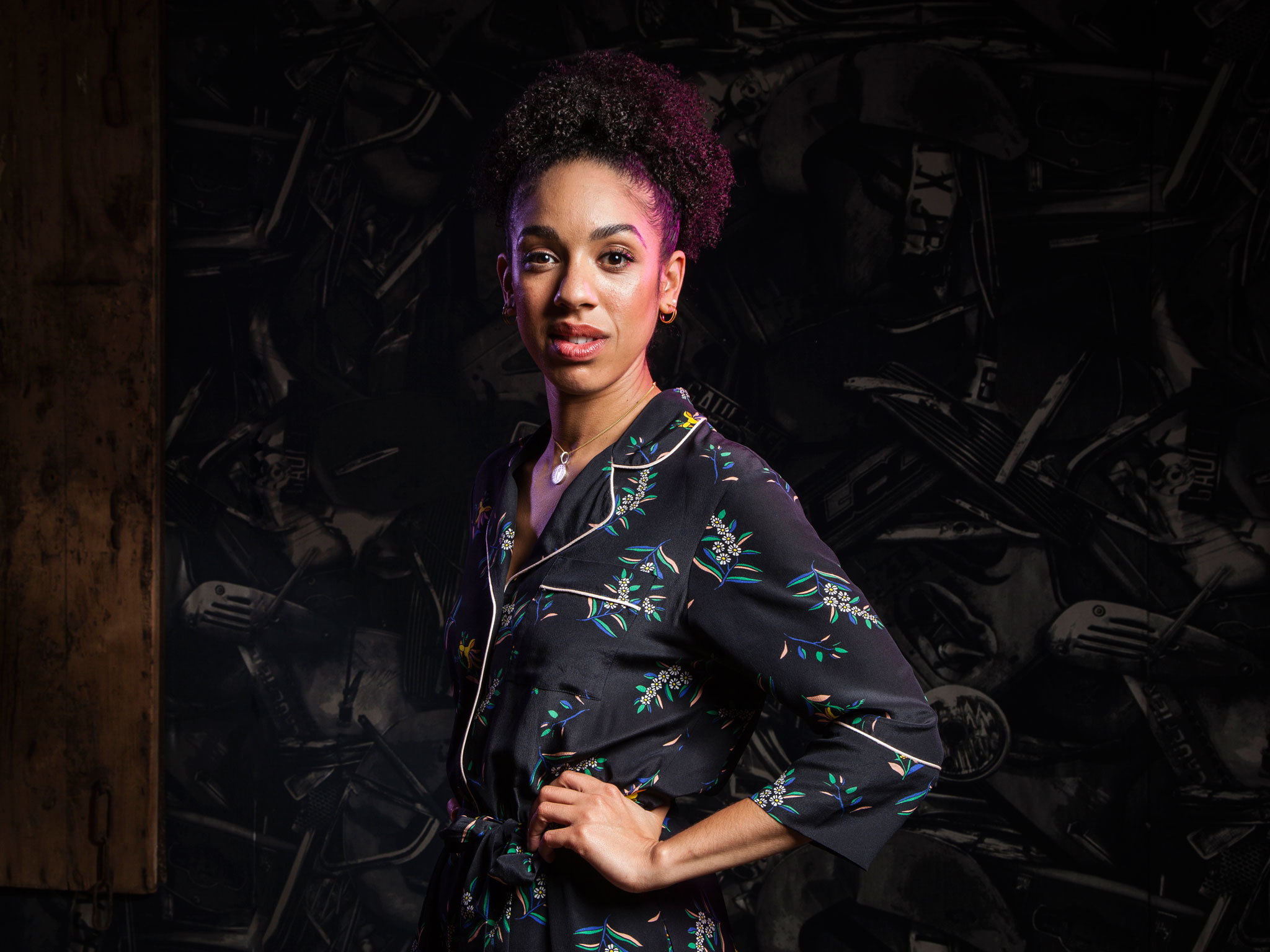 Pearl Mackie by Andy Parsons
'My mum would shout: "Pearl! There are black people on the telly!"'
Do you think you'll always be able to get public transport?
'God, I hope so. How else am I going to get anywhere? Otherwise I'll just be sitting in traffic for time. I have only been recognised a couple of times so far. Maybe I'll get a disguise. A moustache. That'll work, right?'
Did you ever expect to reach this level so fast?
'No. At drama school they prepare you for the fact that there are billions of fantastic actors who don't ever get the opportunity. This isn't something you ever think will happen. Fans have been drawing pictures of me, little kids are dressing up as me. You're not going to be everyone's favourite companion, just like one incarnation of the Doctor won't be everyone's favourite either. But I'm just trying to not take myself too seriously.'
How has your life changed?
'"Doctor Who" has already opened some amazing doors. I'm talking about much bigger projects than I've ever auditioned for before. Watch this space. Hopefully there is more to come. I used to read Time Out and now I'm in Time Out. I think that's a pretty big change!'
Will you watch the first episode as it airs?
'Hell yeah! It's actually one of my best friend's birthdays, but she has very generously said that we can all watch "Doctor Who". (I'm very grateful, Olivia. Thank you very much.) The fact that so many other people will be watching, that's really quite scary!'
I've got to ask, do you know who the next Doctor is?
'Nah.'
Would you like to see a woman in the role?
'Yeah, if they're the best person for the job.'