The best new movie releases in April
Here are the best new movie releases in April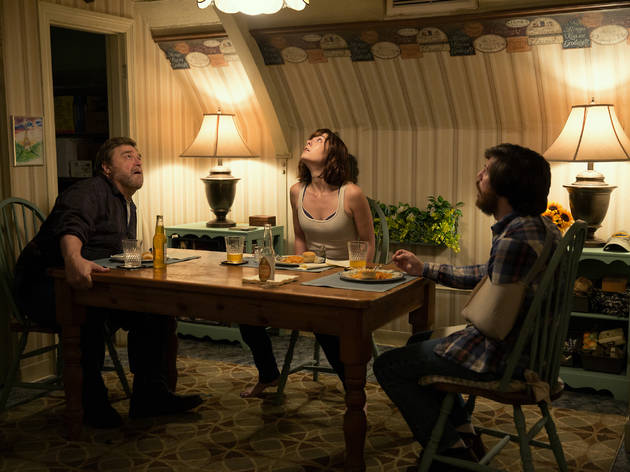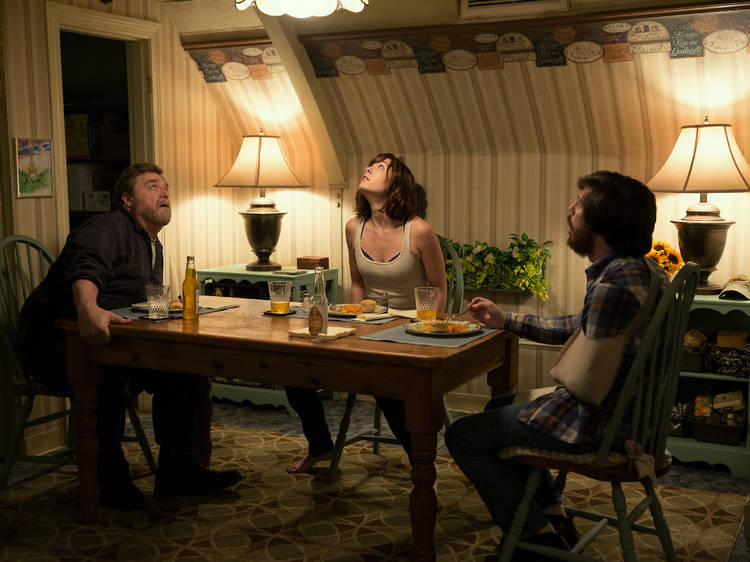 Despite its title, Dan Trachtenberg's Twilight Zone–style thriller actually lives at two addresses. First there's the minimalist claustrophobic drama that unspools in an underground bunker, one that's riven by mistrust. If you're a fan of sweaty post-apocalyptic handwringing, lengthy scenes of problem-solving and those rare occasions when movies feel like live theater, this is where you'll want the film to linger. Then there's the maximalist action flick (no spoilers here) that 10 Cloverfield Lane becomes—perhaps unavoidably, given its arbitrary attachment to 2008's monster mash Cloverfield. The relocation is a letdown after so much exquisitely concentrated old-school craft. Right from the start, you know you're in confident hands. Bear McCreary's frenetic orchestral score accompanies a teary yet wordless breakup, as Mary Elizabeth Winstead—the young, impressive actor with a determined jawline like Sigourney Weaver's—hangs up on her boyfriend, leaving behind a diamond ring and taking to the road with a bottle of Scotch. A car crash brings her down. She awakens, bloodied and nervous, chained to the wall of a cell. Her captor (John Goodman, channeling his creepy Barton Fink side) tells her an "attack" has happened, rendering the outside world uninhabitable. And we see just enough of that to wonder if he's right. Maybe he's her savior whose only crime is having a jukebox full of Tommy James and the Shondells. Or maybe not. Enough can't be said about this section of 10 Cloverfi
Read more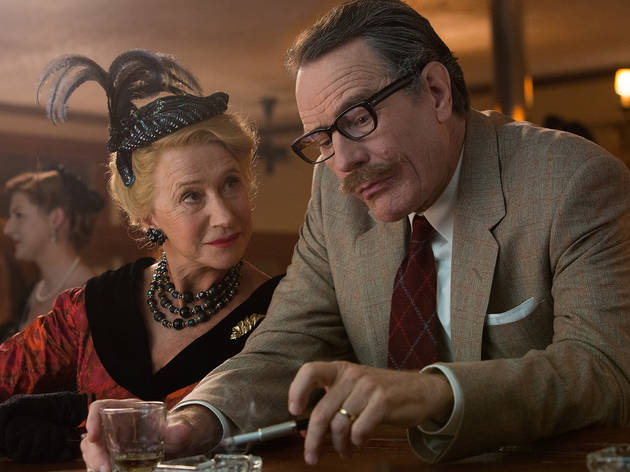 "Daddy, what's a Communist?" a young girl on a pony asks her famous screenwriter father. You should brace yourself for this kind of exchange in Jay Roach's earnest if too-soft biopic about Dalton Trumbo, the Oscar-winning firebrand who fought his way back from the blacklist. Bryan Cranston mined unlikely humor from his teacherly manner as Breaking Bad's Walter White, but here, as the fussy, orotund Trumbo, he's let down by a script that, for the most part, papers over the Spartacus scribe's legendary severity. Trumbo goes for a tone that's more scrappy and inspirational, as this ousted ex-A-lister enlists his kids as couriers, builds a network of collaborators and wins two Academy Awards undercover. On the periphery of Cranston are performances that supply sparks of the flintier film that might have been: Michael Stuhlbarg as actor Edward G. Robinson, who goes from supporting Trumbo to selling him out, and Helen Mirren as gossip columnist Hedda Hopper (the film could have used more of her viciousness). Is it too much to ask of a movie about writing that it devote some time to the ego that often drives such careers? Commie or not, Trumbo swanned around on a wave of self-regard. Roach, whose TV gigs (HBO's Recount) reveal a penchant for tidiness, gives us someone closer to a fallen angel. Follow Joshua Rothkopf on Twitter: @joshrothkopf
Read more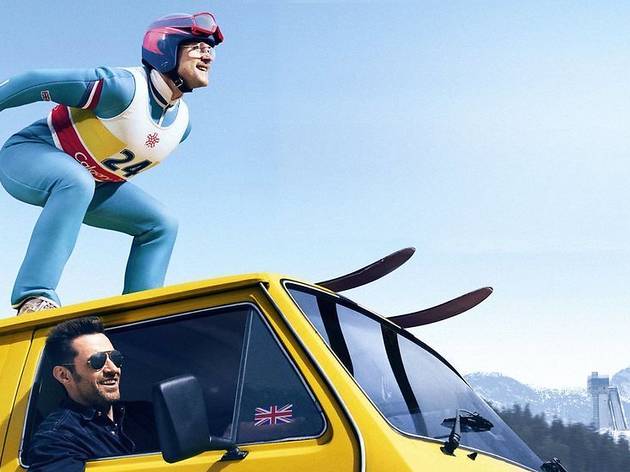 Real-life Eddie Edwards was an unusual Olympic hero. An amateur ski-jumper from Cheltenham, England, he came in dead last at the 1988 Winter Games, but won the audience over with his wacko charm. However, this eager-to-please biopic of Edwards couldn't be more conventional if it tried. Director Dexter Fletcher turns every cheap trick in the book, from training montages to creaky slapstick to (groan) a punch-the-air finale scored to Van Halen's "Jump." Imagine Cool Runnings but with a pasty-faced dork standing in for the entire Jamaican bobsled team and you've got the general idea. Taron Egerton's lead performance verges on bad taste, playing Edwards as a squinting social outcast fuelled by a crazed obsession to "have his moment." The opportunity arises when he meets alcoholic ex-jumper Bronson Peary (Hugh Jackman), who takes this crazy kid under his wing.  Peary, though, is an entirely fictional creation. The film never admits it, but almost everything here has been invented for the screen. That leaves a bad taste: Edwards is still very much alive, and his story is bizarre enough without embellishment. Eddie the Eagle may suffice for a brainless Friday night, but an honest account would have been a lot more memorable.
Read more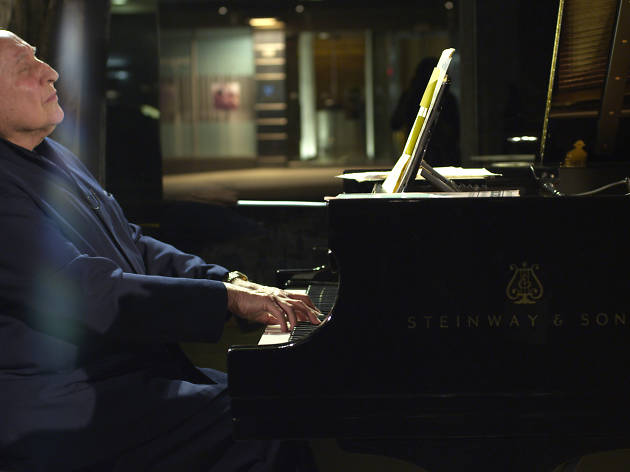 A few years ago, before a pair of starring roles in two major Richard Linklater movies provided him with a jolt of career-affirming success, Ethan Hawke was having a crisis of confidence. "I've been struggling recently to find why it is that I do what I do," the actor confesses to a crowd of friends at the beginning of the new film he's directed. But Hawke isn't there to talk about his problems—he's there to shine a light on the reclusive 86-year-old piano teacher who solved them. Seymour Bernstein has been training concert pianists from inside his musty Upper West Side apartment for decades, and though Hawke isn't training to play a recital at Carnegie Hall, Seymour: An Introduction makes it clear that he's learned as much from Bernstein as any of the octogenarian's pupils.  Hawke's first documentary is a perfect movie for a gray Sunday afternoon, a gentle and loving tribute to a man so anachronistically convinced that talent is its own reward that the film might soon serve as our only proof that people like him ever existed. A living legend without a Wikipedia page, Bernstein values his solitude the way that others might their spouse, and Hawke's movie is a model of how to portray a man who's at peace with himself.  Seymour unfolds like a Jewish Jiro Dreams of Sushi—Bernstein may look like your average NYC grandpa, but he lives like a monk and talks like a guru. (Misleading title aside, the film is less of an introduction to Bernstein than a lesson in the value of his tea
Read more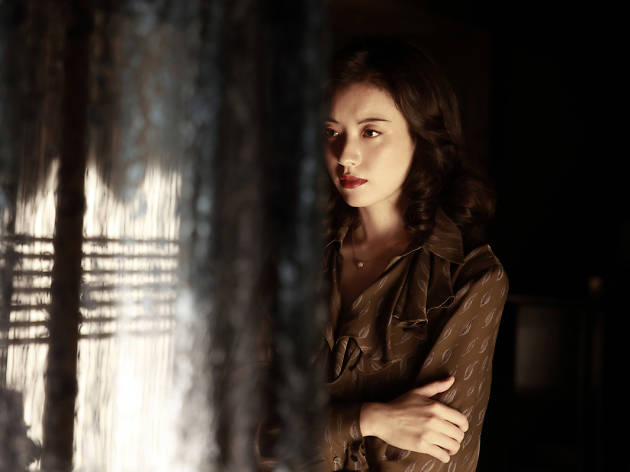 Keeping with recent Korean movie trends, Love, Lies takes place in Kaeseong, a city in couthern north Korea. The film is about two gisaengs, So-yul (Han Hyo-joo) amd Yeon-hee (Chun Woo-hee), who are initially friends but come to disagreement over a song.
Read more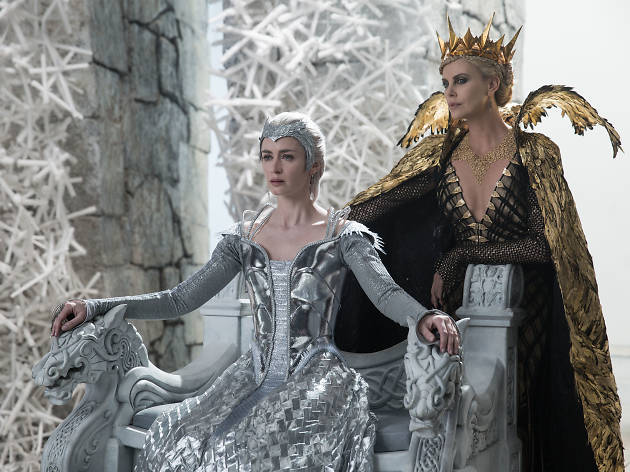 Betrayed by her evil sister Ravenna (Charlize Theron), heartbroken Freya (Emily Blunt) retreats to a northern kingdom to raise an army of huntsmen as her protectors. Gifted with the ability to freeze her enemies in ice, Freya teaches her young soldiers to never fall in love. When Eric (Chris Hemsworth) and fellow warrior Sara defy this rule, the angry queen does whatever she can to stop them. As war between the siblings escalates, Eric and Sara unite with Freya to end Ravenna's wicked reign.
Read more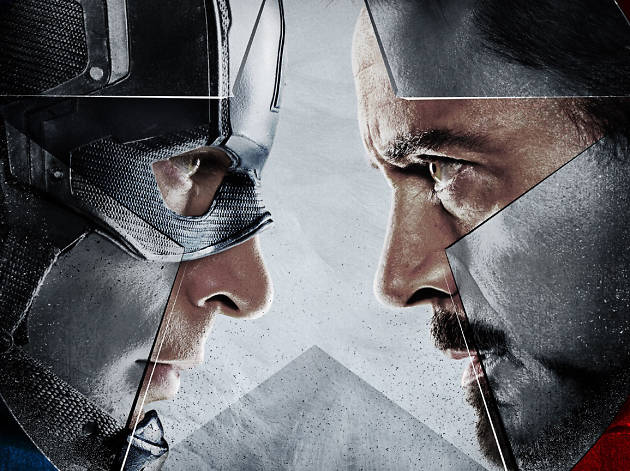 May be the most anticipated movie of the Marvel Comics series is Captain America: Civil War. It tells the story of rift between Captain American and Iron man, who disagree in political affairs and forces those around them to take sides. What really is justice?
Read more