A very mega electronic fest, Heineken 5tardium
"1 night, 5 stages with 5 different experiences."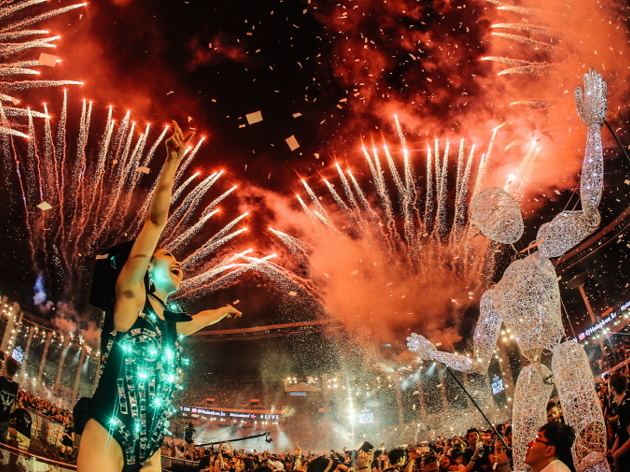 1/3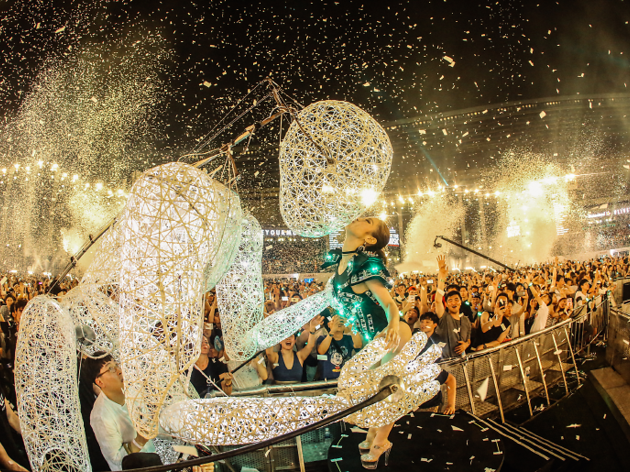 2/3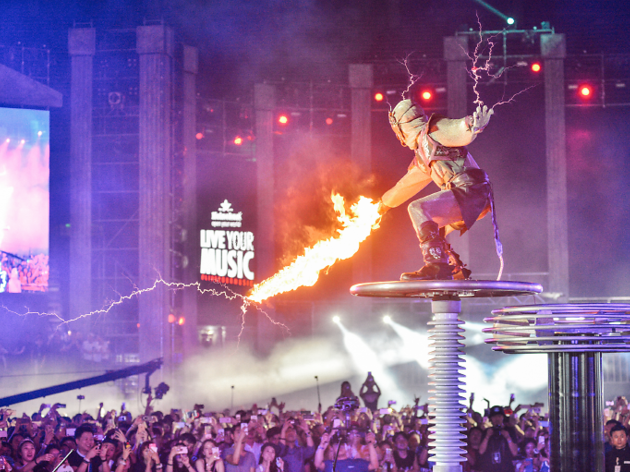 3/3
Five different stages come to create a pentagon surrounding the audience. The lights from the stages go off at different cues, exciting and overwhelming the crowd. House, drum and bass, trap, electro house and trance are going loud while the iconic shade of green fill the space.
The only "concept-focused festival" of the world, Heineken 5tardium has been selling out completely for the 4 consecutive years. Dundu the mascot lights up and awesome LED lighting shows and fireworks make the entertainment going. Dance away the summer day, sing along and sweat, then cool off with a pint of ice-cold Heineken.
Unique and refined and the same time, a number of Chris Lake's tracks have been a major hit: the 2006 single 'Changes,' along with 3 singles released later on, without a stop: 'Carry Me Away', 'Only One' and 'If You Knew.' Ever since his debut in 2002 with the remix of 'Drink to Get Drunk' Lake's been showing all the diverse ways he can impress the crowds.
Nu:Tone with S.P.Y — Drum & Bass
Complete with fast break beats, deep bass and elclectic sounds, the 2005 album Brave Nu World has made this drum and bass DJ a household name. Nu:Tone started playing the piano and majored in music in college, and his interesting career path is evident in several melodic tracks including 'Til Dawn' and 'Tides.' Not into dancing? Wait till you meet Nu:Tone with S.P.Y and experience your body move without a stop.
Talking about the "girl crush," this unique DJ from Sydney mixes trap, hip-hop and classic. Originally a cellist majored in classical music, Alison Wonderland debuted with her 2013 single 'Get Ready' and played a number of huge festivals including the 2015 Coachella. Excited? Get ready to be wow'd constantly during her set.
Originally from Netherlands, Dannic has been on DJ Mag's Top 100 DJs for 4 consecutive years. He started DJ'ing when he was 17 years old—and it's been a lot more than a decade of career. His latest track Noise got on the top of the Beatport chart as soon as it was released. Loved and desired by electronic fans all over the world, Dannic's set in Seoul is not to be missed.
Arty — Progressive Trance
With unique mixing and producing skills, this Russian DJ has become a household name as "post Avicii." Arty originally majored in classical piano, and his story of graduating early at the age of 14 is a well-known legend in the circle. He first got into the genres by listening to The Prodigy and The Chemical Brothers, and debuted in 2009 with his first single 'Inside of Me.' Arty collaborated with a number of big names including Armin van Buuren and Paul van Dyk, and put his name on DJ Mag's for the 5 consecutive years.
More to explore