Brief introduction, please.
My name is Dean and I am an alternative R&B artist.
You are one of the hottest musicians right now and people just love you. How do you fell about that?
I didn't expect peopel to like me so muych. I am thankful, and I am willing to try even harder.
You've collaborated with a number of artists, such as Dynamic Duo and Lee Hi. Are there any stories you want to share?
It has been a really fun experience. Although Dynamic Duo has been around for a long time, they were generous enough to let me come up with different ideas, and thanks to that, I believe, the end of product was successful. I had always thought Hi was a great singer, and she was even better than I had expected. That made the collaboration even more exciting.
It's interesting that you released your single "I'm Not sorry" in America before you debuted it here in Korea. What are you plans in terms of making more music in America?
I amd grateful that I received some positive feedback about my first single album. I am planning to release EPs in America, both in collaboration with various artists and by myself. I am trying to develop my strengths and establish my own identity, as I want to achieve recognition not as an Asian R&B artist but just as an R&B artist.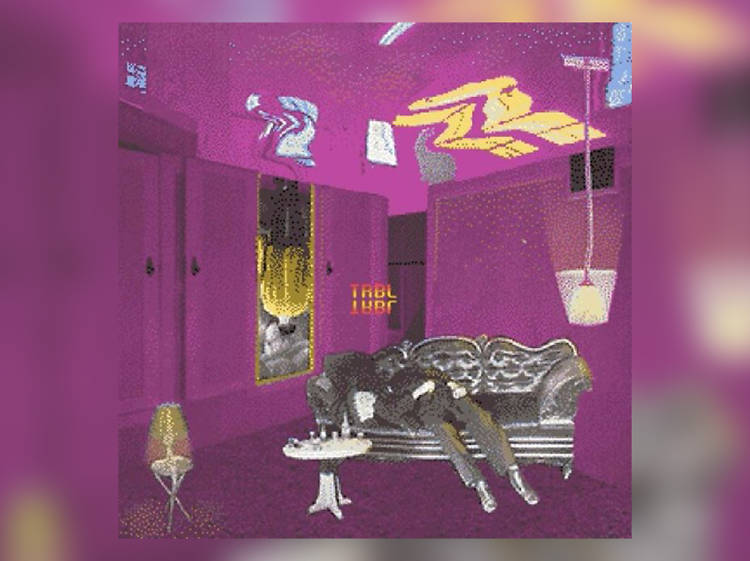 What's your first EP, 130 Mood : TRBL, about?
This is the first of my 130 Mood series and it has a love story in it. It's quite unique, as the tracks are organized in reverse chronological order, and different things happen in a set space—inside a room. It's a monochrome album with a cinematic structure.
What do you usually in your free time?
I usually meet up with members of my crew, Club Eskimo, and members of the Fanxy Child crew to listen to music and talk.
What stimulates and inspires you to make music?
I consider making music in the form of albums to be quite important. As such, I work on tracks that fit the general concept of that album and often get inspired by films and photographs as well.