All about the Isaan Thai cuisine, So Wat
A refreshingly new restaurant run by Buddha's Belly
On the hill next to the entrance of Noksapyeong station, there sits a unique venue that used to be the location of the bistro bar Berlin. Back when Berlin was still operating, this hill was quiet bare, much in contrast to what it has become today filled with popular bars, pizzerias and coffee houses. The regulars of the bar/bistro were ones who carried a carefree attitude and knew how to play, comparable to the locals of the German capital, Berlin. As time has passed so have the regulars, urging Berlin to go through some major transformations.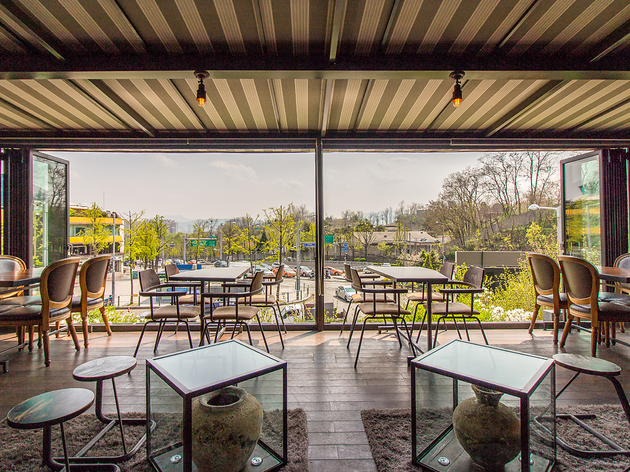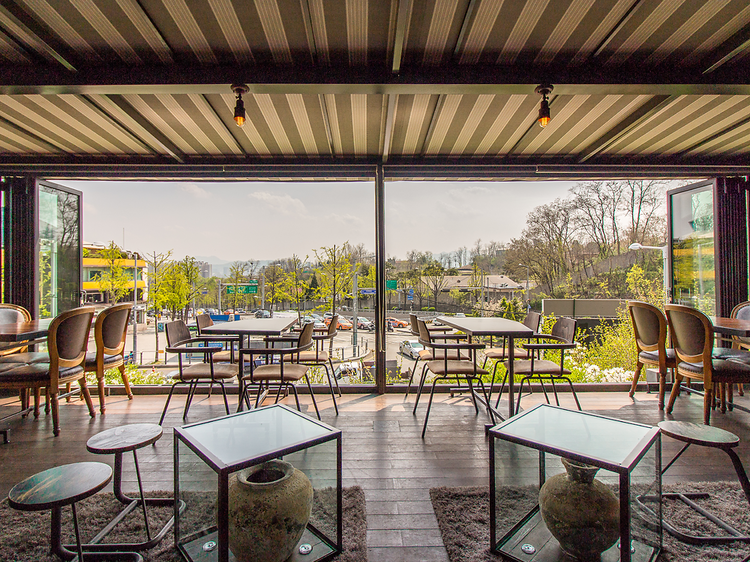 To start, the name has been completely changed to So Wat. While pronounced the same as 'So What' in English, Wat refers to the temples in Thailand in the native language. This new restaurant is a branch under the Thai restaurant Buddha's Belly, one of which is located right on top of So Wat. What makes this restaurant stand out is that it focuses on food from the Isaan (North Eastern) region of Thailand. Isan food has perfectly mastered the balance of sour and spice using vegetables mixed with the Southeast Asian stable, fish sauce. A great example of an Isaan dish that is world renowned and considered one of the world's most delicious foods is Som Tam. While the rest of the world know Som Tam as the green papaya salad, Isaan locals enjoy a wide variety of Som Tams. Another specialty of Isaan cuisine is the beautiful level of spice.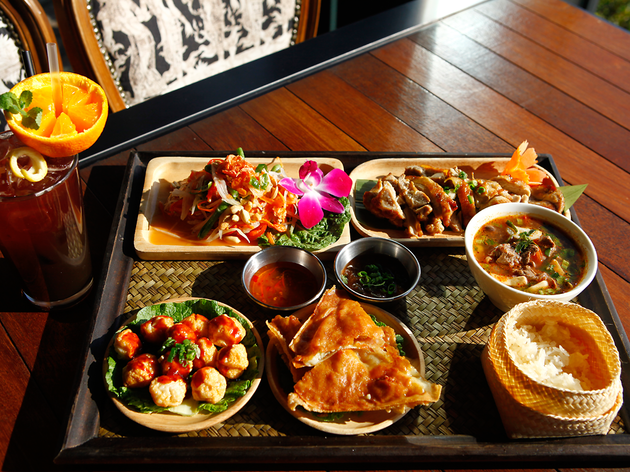 At So Wat, you can experience this beautiful level of spice with the great selection of Isaan cuisine included in the menu. For those new to the regional cuisine, we recommend the Platter. Som Tam together with fried seafood flat spring rolls, roasted chicken with tamarind dipping sauce, Isaan sausages, rice and Tom Sap (soup) fills up the tray served as the platter. The spicy and sour Isaan sausages are a specialty, home made by the chefs of So Wat. Back in Thailand, the popularity of the sausages has grown, crossing borders and even finding itself in Lao cuisine. Further proof that it's a menu item you must try. The wonderfully filled So Wat sampler is extremely filling for one and with a small addition of a salad or noodle dish perfectly suited for 2 ladies.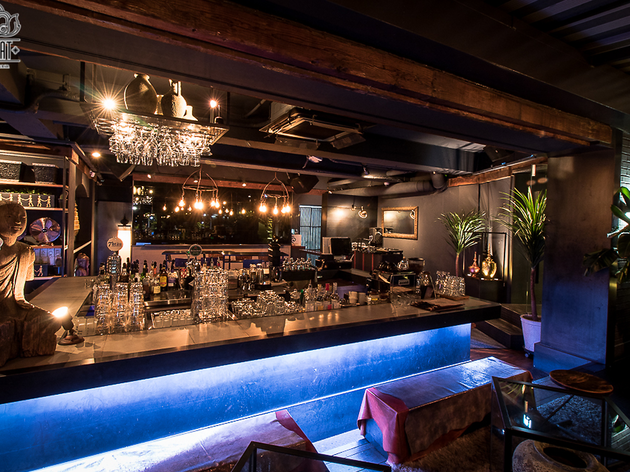 The wide windows allow warm natural sunlight, bearing resemblance to the tropical Thai sunshine. The dark gray walls, sudden bursts of golden ornament placed here and there, an antique wooden statuette of a kneeling child brought straight from Thailand, white orchids and chairs crafted with Jim Thompson fabrics by the owner himself, So Wat brings back so many wonderful memories of time spent in Bangkok. This isn't a place just for food, the contemporary ambiance filled with decorative elements brought back from Thailand, complete the chic and modern bistro.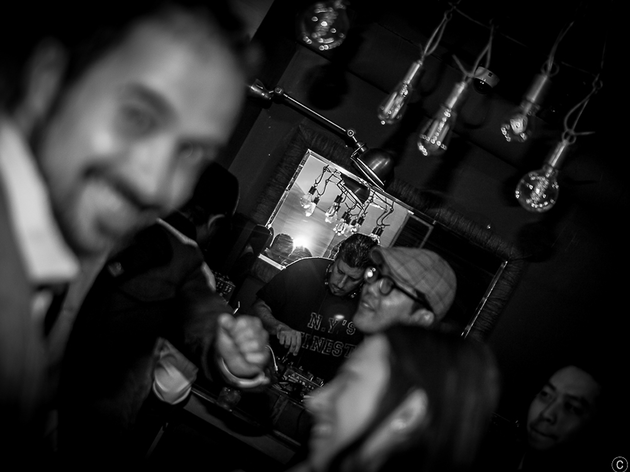 As night falls, So Wat's uniqueness continues. Thai signature cocktails like 'Chili Chili Bang Bang' or 'Lemongrass Fizz' can be paired with the Isaan cuisine for a late night drink. Live DJ sets along with the occasional art themed parties will take up most of the weekends. Once again, this isn't a place just to go eat.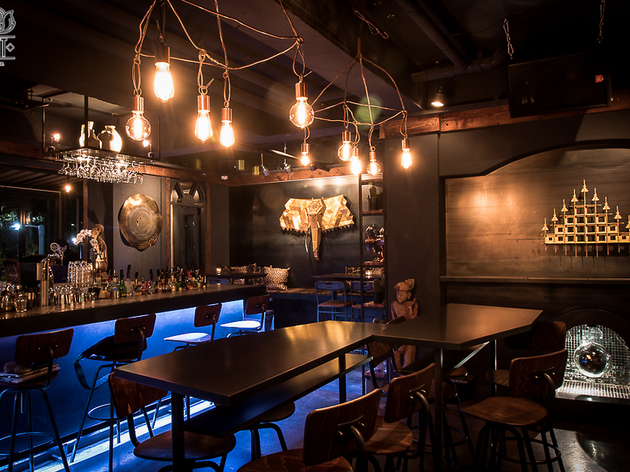 A restaurant for anyone to rediscover Thai cuisine, while enjoying a glass of wine or some cocktails at night or daydreaming while enjoying a cup of coffee during the day, So Wat is a charming little restaurant with a nice view of Noksapyeong. It's the perfect destination whether you are starting your night or ending your day.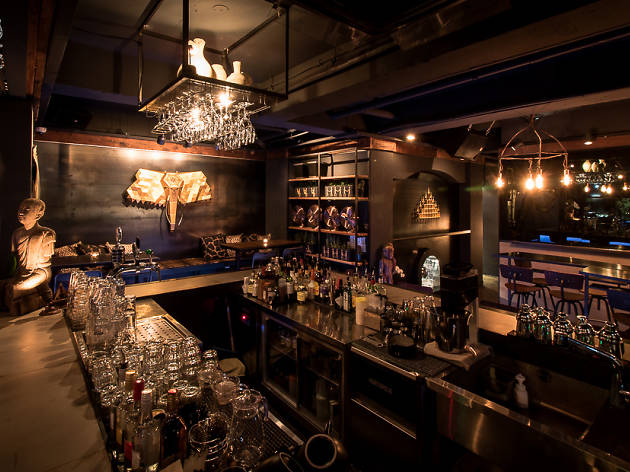 After 8 years of running, restaurant Berlin, located on the hill of Itaewon's Noksapyeong entrance, has transformed into a Thai restaurant So Wat focusing on cuisine from the Isaan region. This northeastern region is known for their higher level of spice in much of their dishes...