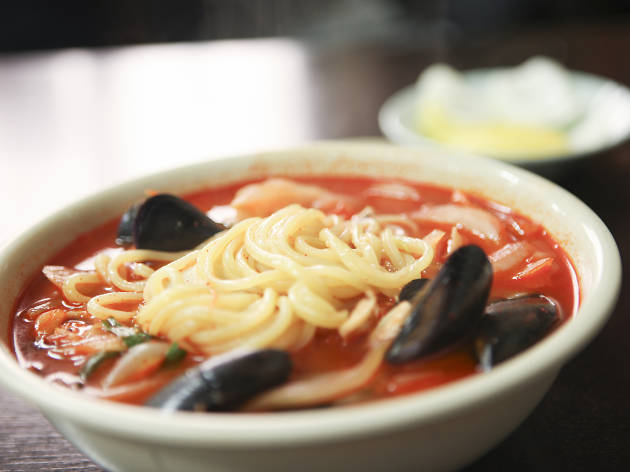 The best Chinese restaurants in Seoul
Follow our guide to find the best in Chinese restaurants, right here in Seoul
You probably already know all about Chinese-Korean fast food: jjajangmyeon, those thick noodles slathered in unctuous black bean sauce, and fiery jjambbong noodles. They're a go-to quick meal found on any street corner or even delivered right to your door.
But Chinese cuisine has so much more to offer, whether it's Peking duck, red pork belly, a dozen ways to cook scallops, or a plethora of dim sum options (don't get us started on the dumplings). So skip the noodles for now and dig into these delicious mainland dishes—and hey, most of these places also serve jjajangmyeon if you're really craving it.
Where to eat great Chinese food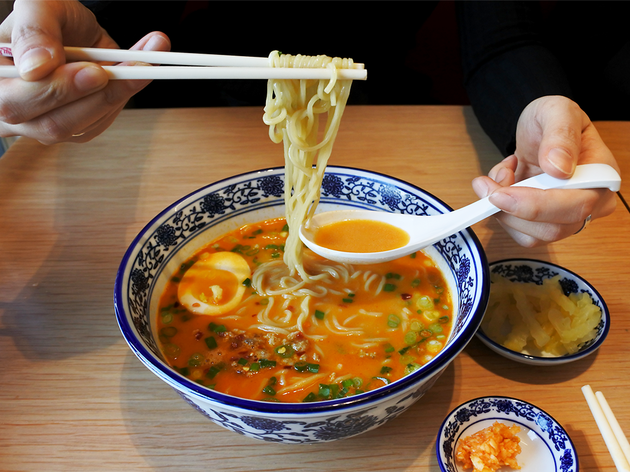 It seems that Seoul is continuing to grow its collection of international cuisines, but one that seems to be lagging behind is Taiwanese menus. Of the few that are available, Itaewon Ooyukmien located in Hannam-dong is a great place to have a filling bowl of Taiwanese-style noodles. Tony Kang, a chef with 30 years experience on the island of Taiwan, along with 3 other local chefs have collaborated to create this unique spot, after many trips to the island nation in an effort to master these bowls of beef noodles. The menu is comprised of only a few items, hinting the amount of care that would go into each dish. The 'Hong-xiao Ooyukmien' is made with a base of toban djan (Chili Bean Sauce) and added tomatoes making the dish the slightest bit tangy and sour, while the 'Mala Ooyukmien' made with mala sauce is for those who can take on a bit of heat. If noodles aren't your calling, you can try their 'Chao Pan' (fried rice). Of the few entrées they have available, 2 highly recommended are the fried dumplings filled with shrimp and cuttlefish cutlets ('Jaxiaryangun') and the all-too-familiar, 'Guo Bao Rou' (similar to tangsuyuk). The bowl of Ooyukmien with red droplets of oil and chopped scallions floating atop the orange-colored borth is rich in flavor (as well as scent). Although some might find it a tad bit too salty, the saltiness won't stay in your mouth at all, making you continue to sip the almost-addictive broth. The fried guo bao rou retains a good bit of crisp. sauce is p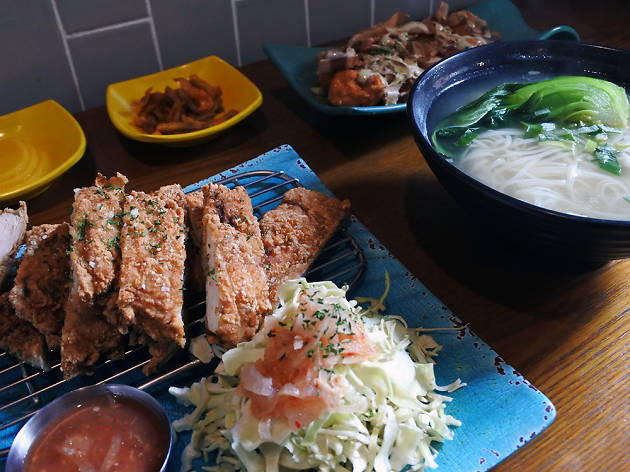 Being able to order fried chicken and booze at 3am is certainly one of the charms of Seoul, but if you're tired of the watered-down Cass and over-fried delivery chicken, you might want to way down to Yeonnam-dong's Little Taiwan. Casual in both the atmosphere and menu, it serves up Taiwanese street food and mango & pineapple beers. Including ji pai (Taiwanese chicken cutlets), noodle soups and rice and meat dishes, most all of the dishes on the menu are priced below 7000 won. The ji pai, especially, is a choice you can't go wrong with: a generous portion of fried chicken fillet, with crispy batter and extremely juicy and tender pieces of chicken. The original kind is 6,000 won, and with an additional 1,000 won-bill, you can get it with a Thai-style fish sauce, which is nice and tangy. If you think some soup and more carbs would go nicely with the crispy goodness, there's shrimp wonton noodle soup. There are 4 pieces of savory, nicely springy shrimp wontons in the soup. Made mostly with rice flour, the noodles are pretty clear and soft, but we wished the soup only came with wontons without the noodles. Even during early afternoons, there are always a few groups of people here getting the mango and pineapple beers with the savory ji pai as to share. Would we come here for a date? Probably not. But for stepping up our chimaek game with just 10,000 won, we most certainly will.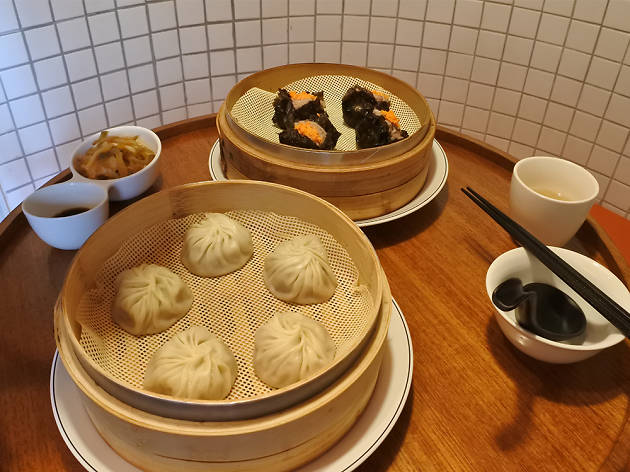 If you to get some xiaolongbao, shaomai or dandan noodles at this affordable dim sum joint in Seochon, hurry and get there before 2pm; their ingredients are likely to run out way before their regular closing hour, while calling them won't help you as the staff will be running around serving all of the hungry souls lining up outside the restaurant. Upon walking in, you'll notice the bright red and orange-colored interior while being welcomed by the extremely inviting waiting staff. In the menu, there are 5 different types of dim sum, 3 types of entrées, 3 types of noodles dishes and the shrimp fried rice. A quick glance into the kitchen will have you notice how delicately each piece of dim sum is created. It's certainly a scene that makes you tempted to try all 5 types of dim sum — if it feels too difficult to decide, you can go with the Podam Xiaolongbao and the Shrimp Shaomai the house special and the photogenic choice, respectively. The xiaolongbao's wrapped in an extremely thin skin which was strong enough to hold the filling yet almost melted away in my mouth. Although the amount of broth inside was shy of the expected amount, but with a generous amount of meal that it's based, it was quite rich. The shaomai was equally flavorful. Wrapped in seaweed, topped with bright orange-colored flying fish roe, it is also definitely Instagram-worthy. The dandan noodles, though, were our least favorite, as the broth was rather bland. It's got a strong peanut flavor, but it didn't m
Show more