Heads up! We're working hard to be accurate – but these are unusual times, so please always check before heading out.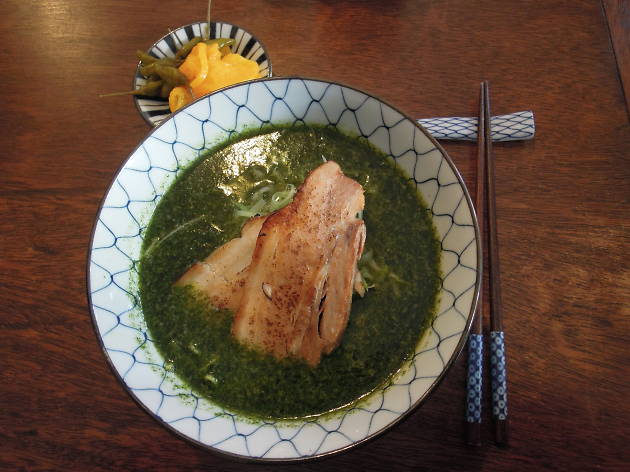 7 Japanese ramen joints you should visit in Seoul
It's such a comforting hug in a bowl for the cooler weather.
The slurps and chirps of a big, steaming bowl of ramen will help you get through this winter, for sure. We've compiled a list of the major players in Seoul as well as the minors that are worth a try.
The exterior of this place located in Mangwon-dong looks rather humble, with nothing other than a neon sign that lets you know if they're open. But rain or shine, there is always a waiting line outside this joint ('berabo' translates to 'very good'). There are 4 types of ramen in the menu; Shio Ramen (chicken and anchovy broth with mackerel, katsuobushi), Shio Special (Shio broth with added pork and chashu), Shoyu Ramen (Shio broth with 3 different soy sauce) and finally the Shoyu Special.
There's hype, a lot of hype, actually, in this little ramen restaurant located in Jamsil. Known for its maze soba (or, "mixed noodles") dishes, a lesser-known variation of soupless ramen, Menya Hanabi usually requires a diligent wait up to an hour. Here, like some of the hole-in-the-wall type ramen joints in Japan, you place your order using a ticket vending machine. The 2 most popular dishes are the Nagoya Maze Soba (9,000 won) and Doniku Nagoya Maze Soba (12,000 won), with the difference being the type of meat that goes on top of the noodles: Nagoya Maze Soba has sautéed ground beef and pork, while the Doniku Nagoya Maze Soba has juicy chunks of pork.
You're probably going to have to wait in line here, as this place in Hongdae's has quite a number of fans. Just make sure you get through the crowd and get your name on the wait list, or you might be pointlessly waiting outside. Also, place your order before you get seated. The restaurant is rather small, with only 6 tables that can hold about 4 people max. There isn't anything very Japanese about the place other than the occasional expression of 'irasshaimase!' coming from the staff. As for the menu, there are 4 types of broth (with 4 levels of saltiness), 3 types of noodles (most people prefer the second choice: chiji ramen) and 3 types of toppings (garlic, sprouts and scallions). A variety of side dishes from gyoza to donburi can be added at 2,500 won.
Show more