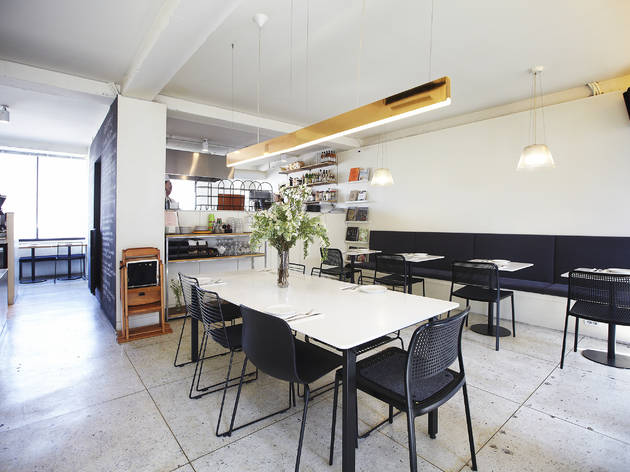 1/3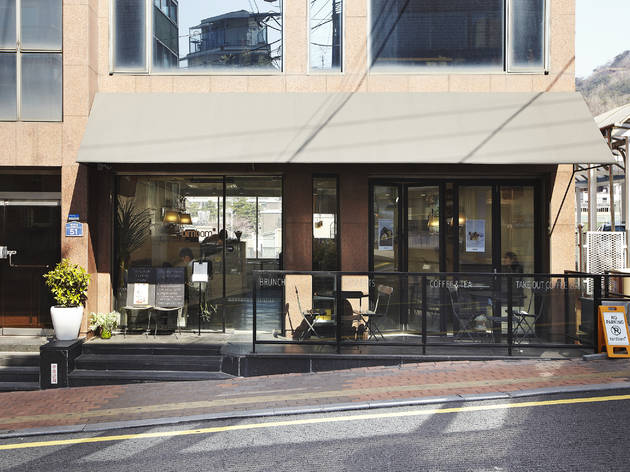 2/3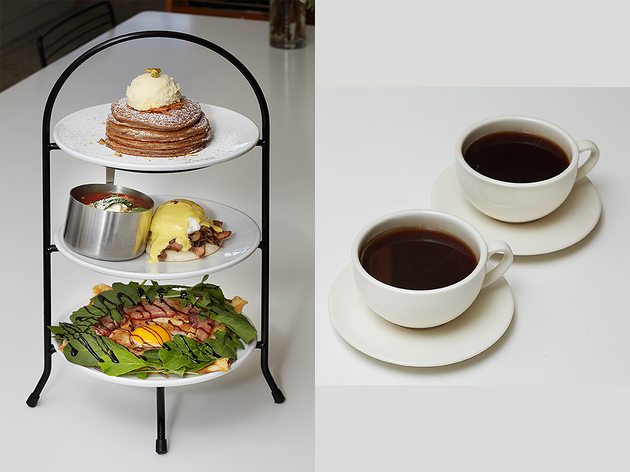 3/3
This restaurant with Namsan Tower in full view serves only brunch all day long. For a hungry party of two, we recommend the beautifully presented brunch tasting menu. Arranged on a three-tier cake stand, you have a choice between the carrot pancakes and brioche French toast for the first level; two choices of the mushroom eggs Benedict, the quiche Lorraine or the tomato meatball stew for the second; and a Before Sunrise crepe for the third. The brunch tasting menu also includes the choice of two drinks of either an Americano, tea or a soft drink. From the sunny-side up egg in the center of the Before Sunrise crepe (yes, its name was inspired by the 1996 Richard Linklater film) to the not-sohealthy, oddly delicious carrot pancakes topped with cake frosting, the sweet to savory ratio is well-maintained in this tasting menu that gives good bang for your buck.
Venue name:
Bimbom
Contact:
Address:
51, Hoenamu-ro,
Yongsan-gu,
Seoul
04344

Opening hours:
Mon-Fri 10:00–18:00, Weekends, holidays 9:00–18:00
Price:
Brunch tasting menu 44,000 won.