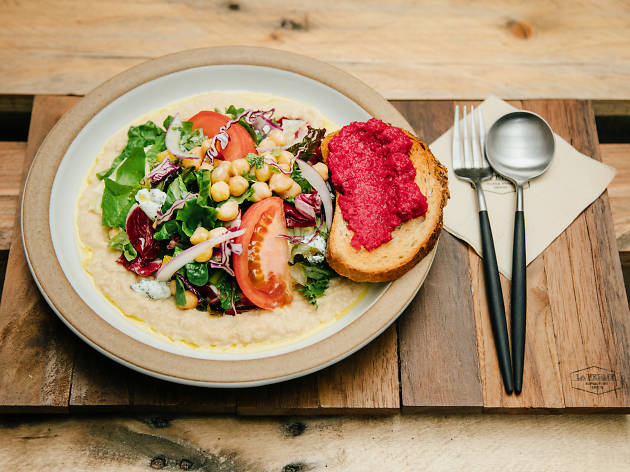 Healthy eats in Seoul
Love your body inside and out
Feel light and fresh after these clean eats all over Seoul!
When Jack's Bean Falafel closed it doors in Hongdae late 2014, vegans and non-vegans alike sighed with regret—so fans were overjoyed when they reopened in a new location in early 2015, more ready than ever to serve up their popular falafel wraps, hummus, soups and salads. They make everything fresh to order, so wait times can be a bit long during peak hours—but it's worth the wait. The hummus is not overly salty, and the falafels are likewise mildly seasoned. Each wrap contains two very large falafel balls, so those of you who prefer more of the crispy, fried exterior may be a little disappointed. But we think the other fillings make up for it, resulting in a satisfying lunch that's easy to take on the go.
One of the hottest spots in the Korean blogosphere in recent years, Café Mamas is a brunch restaurant credited with popularizing ricotta cheese salad and green grape juice, two of its most popular menu items, amongst the neighboring cafés and restaurants. They open early in the morning to cater to hungry office worker during the week, and sell to a crowd of mostly couples and young women on the weekends. Regardless of the time or day, Café Mamas is a delight to all. Its assortment of casual food like paninis, sandwiches and salads may not be groundbreaking but the food exudes an almost rustic, homemade quality seldom seen in Gangnam. Small and cozy, they proudly displays the fresh fruit they use daily. Situated slightly off of the bustling center of Gangnam, Café Mamas is a handy place to visit when searching for something more than what Gangnam's crowded chain coffee stores can offer.