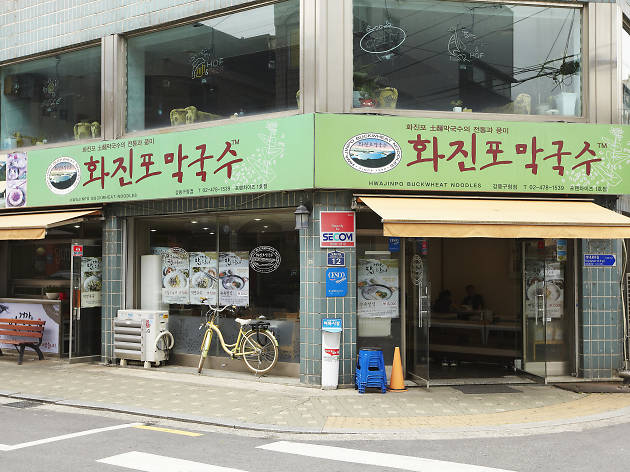 1/2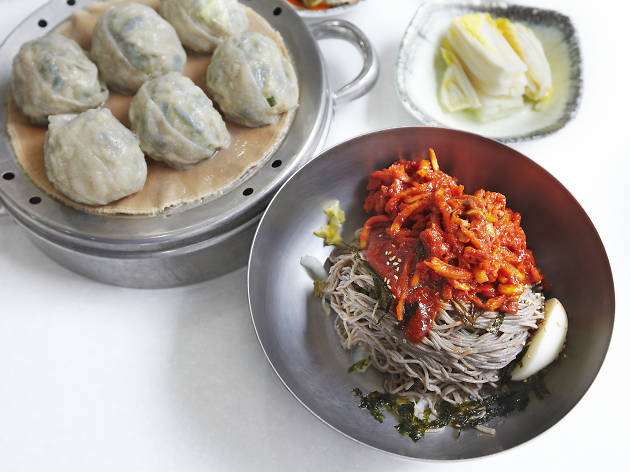 2/2
Unlike most restaurants that serve 100% buckwheat noodles, the dishes served here have stronger flavors. Three different types of makguksu noodles are on the menu. The sweet and sour dongchimi water that's been fermented all winter is incredibly refreshing. Dongchimi makguksu noodles served with icy-cold dongchimi water as well as yeolmu (young radish) makguksu noodles topped with young radish kimchi are quite popular, but the best dish here is the bibim makguksu noodles topped with a generous amount of pollack sikhae. The texture of pollack sikhae and the crunchiness of the sliced radish are simply unbeatable.
Venue name:
Hwajinpo Makguksu
Contact:
Address:
12, Seongnae-ro 10-gil,
gangdong-gu,
Seoul


Price:
Soon buckwheat dongchimi makguksu noodles 7,000 won, pollock sikhae bibim makguksu noodles 7,500 won, wang (king) buckwheat dumpling 6,000 won.