Jang Jin-mo: A&ND Dining
More than just taste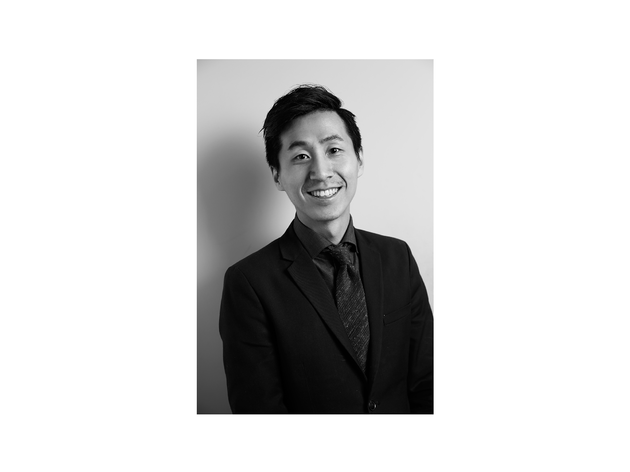 Often referred to as "the secret restaurant" of Hannam-dong, the speakeasy-esque restaurant A&ND Dining opened its doors last July. With eight seats that line the bar, guests are greeted by A&ND Dining's well-dressed staff and are offered a dinner course menu (the restaurant opens for dinner only), which features many dishes that they'll get to see handmade by chef Jang Jin-mo. Seeing as it's not unusual to witness him using a pair of tweezers to perfect the garnishes on a certain meal, that experience alone sets A&ND Dining apart. Specializing in Modern European dining, the restaurant is owned by Artisan N Design (A&ND), which also runs A&ND Coffee Lab, and is a collaboration of opinions by Jang and the brand. The course menu featured at the restaurant varies from season to season with the current theme (going on until winter) being "Minimal" and the previous theme being "Neo Nordic X Korean."
A&ND's apple goat sandwich, a carrot croquette and a dish featuring king crab are all featured as part of the Minimal course. One would hardly believe it while tasting his food now, but before 2008, Jang didn't even know how to cook instant noodles. "I still can't say instant noodles are my specialty," he admits. However, during a trip to Canada, he got a temp job washing dishes and began to work in the kitchen by chance. After Canada, he traveled all
over Europe and stopped by Australia as well. He worked two weeks at the highly acclaimed restaurant Attica and while the time he spent there was brief, it inspired the way he looks at local food today. "Attica has a way of reconnecting local food available in nearby nature to the people of that neighborhood. And it's made a long-lasting impact on the way I look at ingredients today," Jang explains. He hopes to be part of a restaurant that can strike a level of familiarity with both domestic and international customers. "For me personally, I believe a restaurant needs to be both sustainable and unique. Delicious taste is just part of the basics, but customers need to get more out of it than just taste. I want to create food that can respect tradition, but also fit into the current dining scene."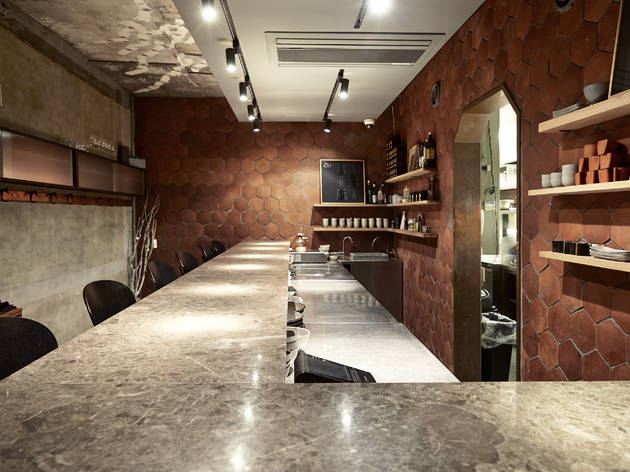 Often referred to as "the secret restaurant" of Hannam-dong, the speakeasy-esque restaurant A&ND Dining opened its doors last July. With eight seats that line the bar, guests are greeted by A&ND Dining's well-dressed staff and are offered a dinner course menu (the restaurant opens for dinner only), which features many dishes that they'll get to see handmade by chef Jang Jin-mo. Seeing as it's not unusual to witness him using a pair of tweezers to perfect the garnishes on a certain meal, that experience alone sets A&ND Dining apart. Specializing in Modern European dining, the restaurant is owned by Artisan N Design (A&ND), which also runs A&ND Coffee Lab, and is a collaboration of opinions by Jang and the brand. The course menu featured at the restaurant varies from season to season with the current theme (going on until winter) being "Minimal" and the previous theme being "Neo Nordic X Korean." A&ND's apple goat sandwich, a carrot croquette and a dish featuring king crab are all featured as part of the Minimal course.
A&ND Dining's Minimal dinner course
The course includes an apple goat sandwich, sirloin steak with fermented victory onions and fermented bean leaves, butternut squash and mashed potato mille feuille, truffle chocolates among others.