Samgye-tang for the summer soul
There are reasons you'll want to find the steaming bowl of soup before the hottest month of the year passes by.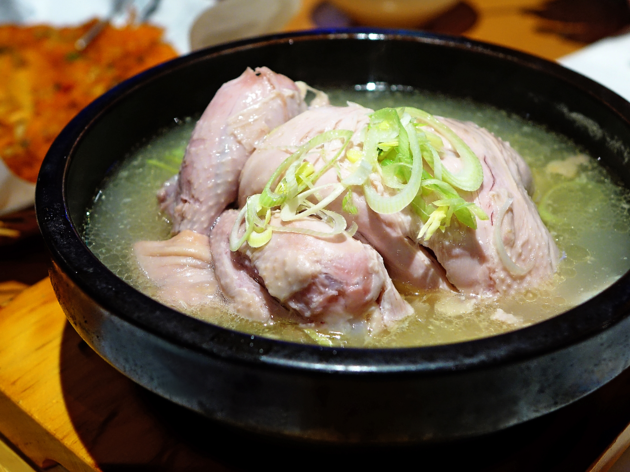 Incorporating a variety of medicinal ingredients such as ginseng, jujubes, hemp, sanghwang mushroom and perilla seeds, samgye-tang (ginseng chicken soup) has been considered a quintessential summer energy boost in Korea since the early-mid 1900's. While the tradition of consuming such a steaming bowl of soup during the hottest months of the year may come as a surprise to some, the nutrition and detoxification benefits offered by the main ingredients of the dish are indeed particularly relevant to some of the common summer ailments, such as hay fever and bacterial infections. Evident in a number of ancient texts including Shennong Bencaojing (The Classic of Herbal Medicine), a Chinese manual of pharmacology written between 200 and 250 A.D., the complex aromas of the medicinal herbs and veggies are what transform a rich chicken broth into pleasantly sweet, nutty and tangy goodness that you can't pass up on. Healthy and naturally remedial, the traditional ginseng chicken soup offers such a comforting hug in a bowl. Check out our list of samgye-tang joints for your next culinary search in Seoul.