Seoul's best traditional Korean food
When in Seoul, eat as the Seoulites do. Here's a list of our favorite Korean restaurants in Seoul.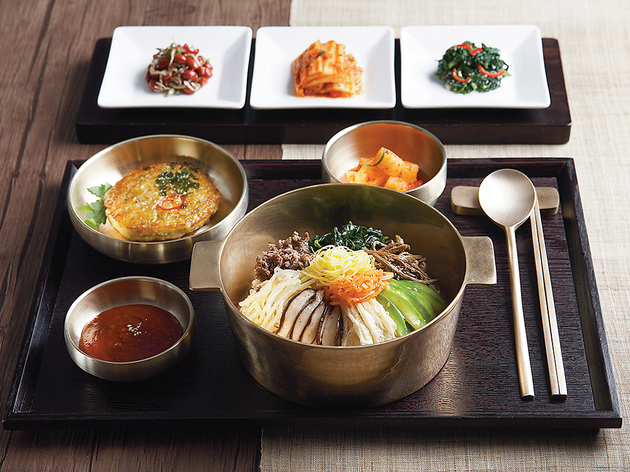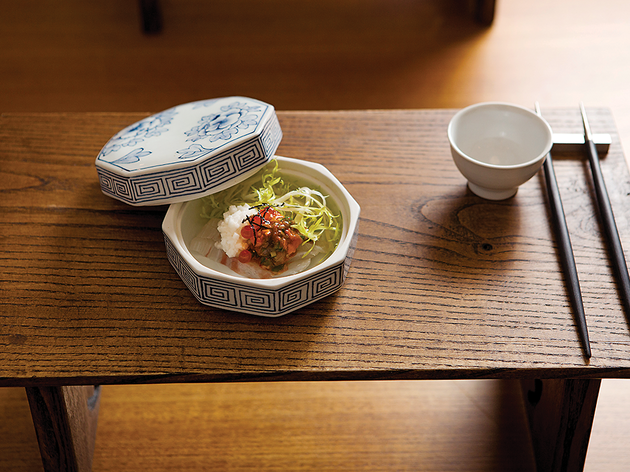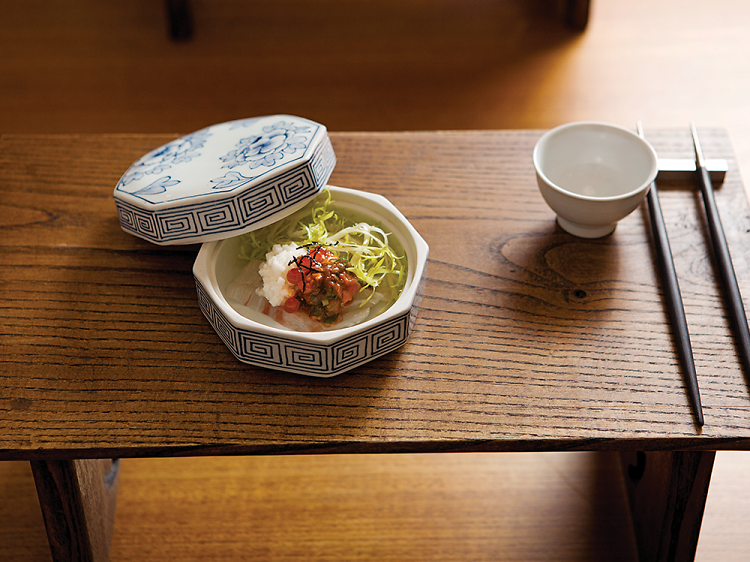 A traditional Korean meal is not made up of twenty different dishes on one table for everyone to share. Instead, according to food critic Hwang Kyoik, a Korean table is originally only composed for one. Kwonsooksoo is a modern Korean restaurant that abides by this strict Korean custom. Neungi mushroom with capellini noodles, steamed abalone on top of sea strings held together with pine nuts and tofu, tteok galbi that melts in your mouth are just some of the many well-prepared and unique flavors that could all be considered signature dishes without exaggeration. Other stand outs include the sweetfish ayu that is cooked right in front of you, as well as the snow crab hot pot rice that you can eat like bibimbap with the garnish that comes on top. Not only is the food delicious, but it is also made from fresh and natural ingredients, making a calorie count unnecessary. Another advantage is not having to worry about cooking the meat or getting enough of the side dishes, especially if your friends have big appetites.
Read more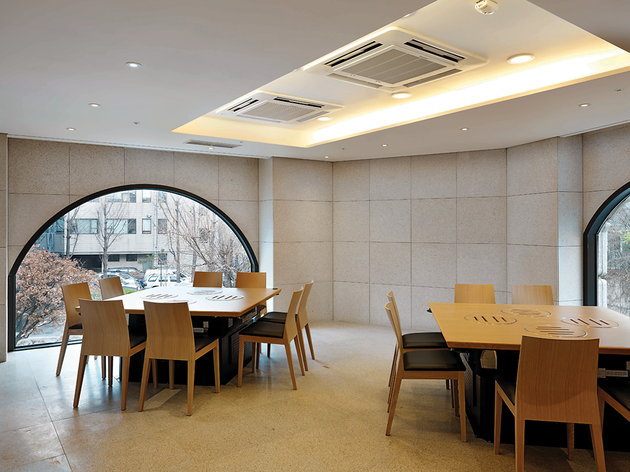 For Seoulites, Hanilkwon is a special place. Graduations, first days of school, acceptances to college are all celebrated with family at  Hanilkwon with the sizzling of bulgogi. When did Hanilkwon become a favorite for family dinners? The restaurant first opened its doors in Jongno in 1939, boasting a history of over seventy years. At the middle of the table sits the grill with a round top, where the bulgogi is cooked. As it ripens to a mouth-watering brown, the meat releases its delicious juices, which is collected at the bottom of the slanted grill. When the bulgogi is cooked enough, dip it slightly into the meat broth and eat it with the given side dishes such as spicy fermented oysters in chili powder or radish kimchi. Although the restaurant left its vintage Jongno home for a shinier exterior at Apgujeong, the taste has yet to change. A more modern option to the traditional Korean and Pyeongyang course menus is the "Seoul Naengmyeon", which is still just as good.
Read more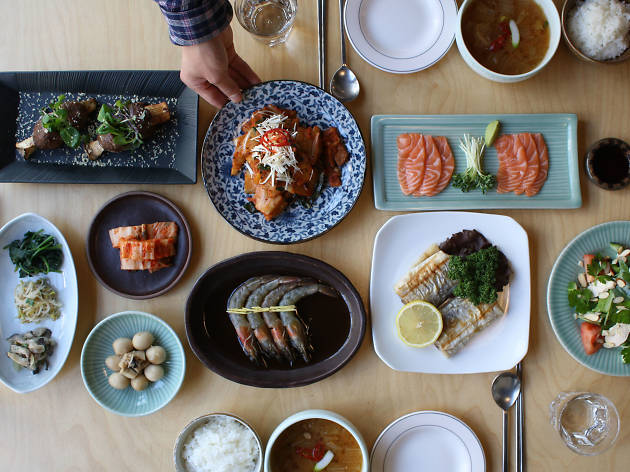 Choonsamwol takes its name from the Chinese character for "spring," referencing their philosophy of serving seasonal food. The basis of the menu, which changes weekly, is hanjeong-shik, the traditional Korean table with a variety of dishes served all at once. One standby is the soy sauce-soaked raw shrimp, an unctuous, heady dish best consumed in small bites throughout the meal. Though they source locally, a few dishes have an international flair (salad with chicken breast, for example). Owner Gihwan Kwak eschews the term "fusion" in favor of "modern." "Many Koreans incorporate different cuisines at home these days," he points out. The décor is also modern, with clean lines, white pendant lamps, and giant windows overlooking the street. Before you leave, buy a bag of nurungji, crispy rice toasted at the bottom of their large, cast-iron cauldron, a rare sight in Seoul these days.
Read more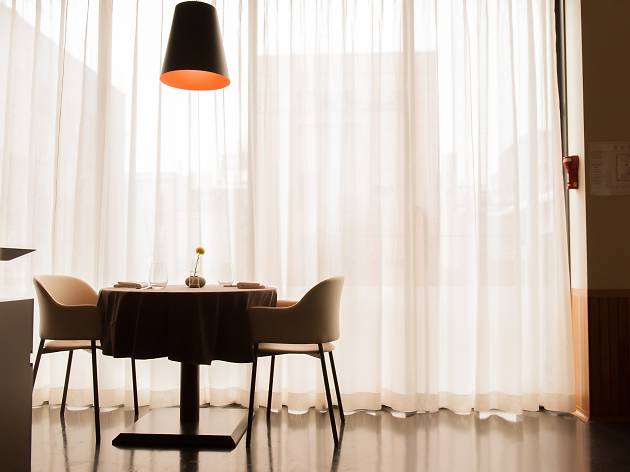 Jung Sikdang is a groundbreaking, iconic Korean restaurant for a variety of reasons. Opening in Sinsa-dong in 2009 and New York in 2011, it has received two Michelin stars and is ranked the 10th best restaurant in Asia. These awards are certainly deserved, but they are especially significant to Koreans: With the Korean obsession over international rankings (whether in education, sports or economic measures), this restaurant's international acclaim has restored some level of pride around hansik, or traditional cuisine. But traditional it is not: Jung Sikdang dubs its cuisine "new Korean," blending Korean ingredients with Western culinary techniques and presentation (head chef Yim Jung-sik graduated from the Culinary Institute of America in NYC and worked in both NYC and Spain). With its new location in Cheongdam, Jungsik offer formal service in a sophisticated modern setting, drawing well-heeled diners from both Korea and overseas. Expect inventive and subtle dishes like crispy duck with white kimchi, ongshimi with scallion and parmesan, and mushrooms served with poached eggs and kimchi puree. Korean ingredients are deconstructed and reconstructed on this menu that plays with flavors like a painter mixing colors on a palette and layering them on a canvas.
Read more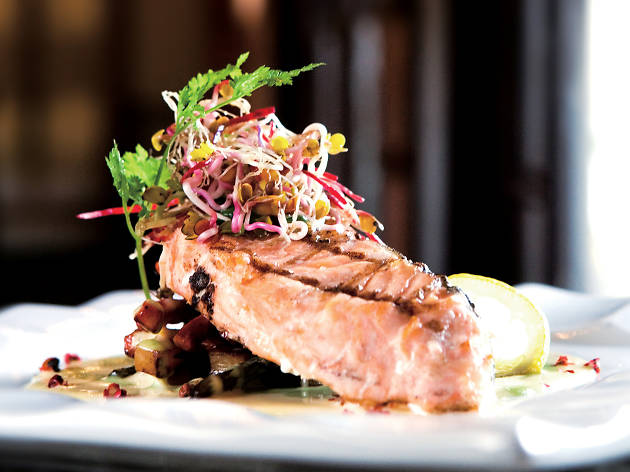 Mingadaheon (Min's Club) is a designated Folk Cultural Property of Seoul where you can have a Korean-Western fusion take on the traditional Korean course meal (hanjeongsik). The restaurant is housed in a Westernized hanok designed by pioneering Korean architect Park Gil-ryong, which originally served as a salon for Min Byeong-ok, descendent of Empress Myeongseong. This sense of harmony between East and West can be felt in the food as well as the architecture. Dishes such as the spicy tomato spaghetti with seafood, served in a traditional Korean earthenware bowl, or the roasted mero (Patagonian toothfish) steak in truffle soy sauce, or the braised hanwoo (beef from Korean-bred cattle) ribs with abalone and turmeric puffed rice all convey this sense of harmonious fusion, even just with their names. This balanced combination of Korean tradition with Western ingredients and cooking methods has gained the place its fair share of non-Korean fans also; Mingadaheon is popular with diplomats and foreign professionals living in Korea. With a dining room, a café/library, and an outdoor terrace besides the restaurant proper, visitors can also derive enjoyment from a leisurely tour around the premises after their meal.
Read more
Few restaurants in Seoul offer a dining experience as memorable as Seokparang. As one of the city's most historic dining spaces, this world-renowned establishment is known for its hanjeongsik, or Korean table d'hôte, and has catered to a number of local and international dignitaries. Each course of the restaurant's set meals is served in a brass vessel that accentuate the beauty and balance of the dish's ingredients. Some of the more notable items include songitang (pine mushroom stew), eomandu (fish dumplings), and jeonbok galbijim (steamed abalone and ribs), all of which were once considered royal cuisine and only served in the dynastic courts. In fact, the recipes of these exact dishes have been passed down through palace kitchens over the years. To complete the dining experience, Seokparang is set in a traditional hanok and surrounded by a tranquil garden that make diners forget that this is the 21st century.
Read more