Slice House Brick Oven Pizzeria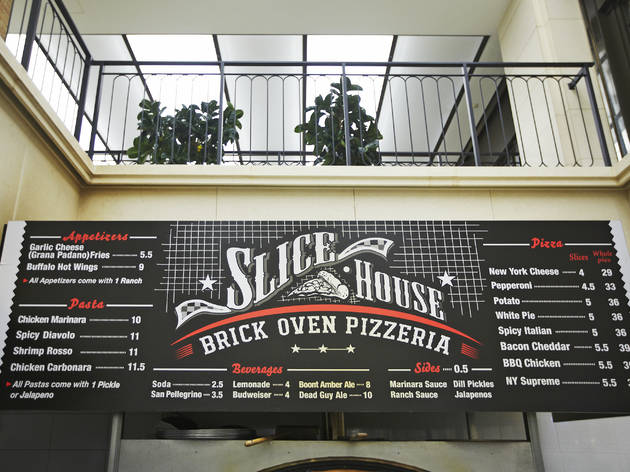 1/2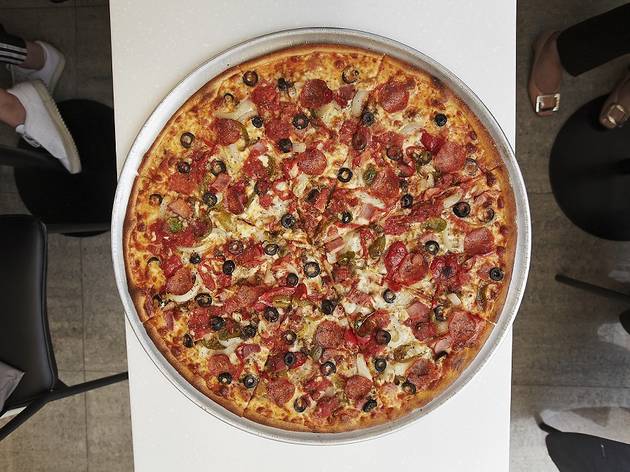 2/2
Accessibility to a decent slice of pizza in Seoul is always an issue. But, Slice House Brick Oven Pizzeria has fixed that problem with its location at Express Bus Terminal and high quality—making it the "it" place of the area. Biting into their NY Supreme, there's an overwhelming feeling of familiarity (the good kind). You can taste each individual topping working in harmony with one another—the crunch of the peppers, with the ripeness of the black olives and the seasoning of the sausage. While they do reheat their slices, on account of their customer volume, they're rarely on the shelf for too long and put back in the oven for two minutes before being served. Despite this pizza joint's reputation for slinging out fast food, it's common for couples or friends to order garlic cheese fries or pasta with two slices of pizza and a beer and make a date out of it. Whether you're sitting down for a quick bite or getting a pizza to go for a night in watching movies, Slice House is the place for Seoulites on the go.
Venue name:
Slice House Brick Oven Pizzeria
Contact:
Address:
176, Sinbanpo-ro, Seocho-gu
Seoul


Opening hours:
11:30am–10:30pm
Price:
NY Supreme: slice 5,500 won, pie 39,000 won.