The best Hanok-style cafés in Seoul
Having a cup of Korean traditional tea is a must.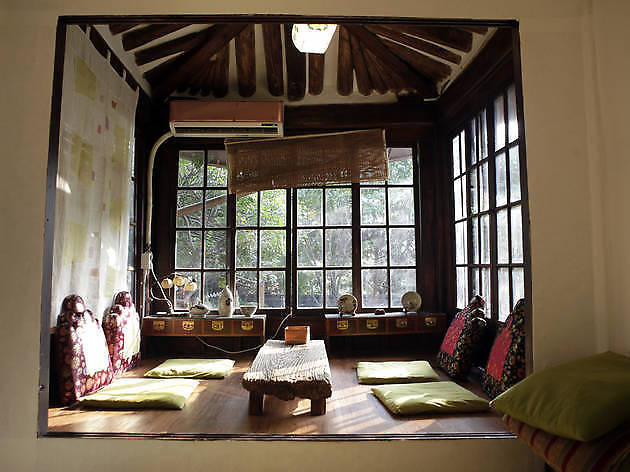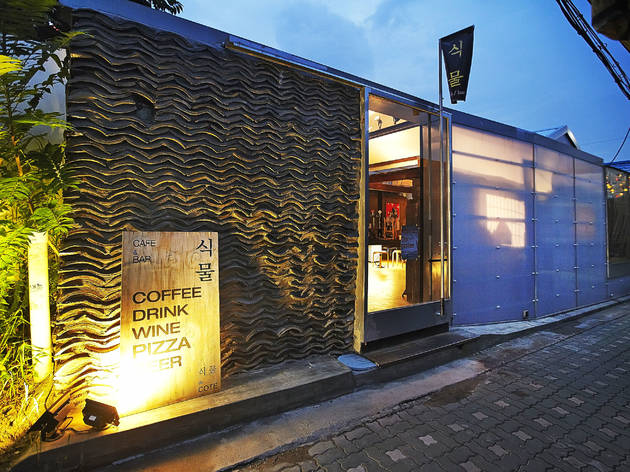 The major symbol in the Ikseon-dong revolution is this magical café and bar called Plant. Started by photographer Louis Park, it's not hard to imagine that someone with artistic insights created this venue. Divided up into several different corners, each space has a specialty of some sort. The first seating area to your left has a small couch with a vintage record player and several LPs of Chet Baker and groups of tables towards the center face a film that's silently being screened in the background while a string of Christmas lights twinkle against plastic awning that faces the hanoks up front. Additional seating in the back includes a small courtyard great for summer nights. Open during the day for coffee, Plant truly shines at night when the lights from the houses nearby bring an otherworldly dimension to this café and bar.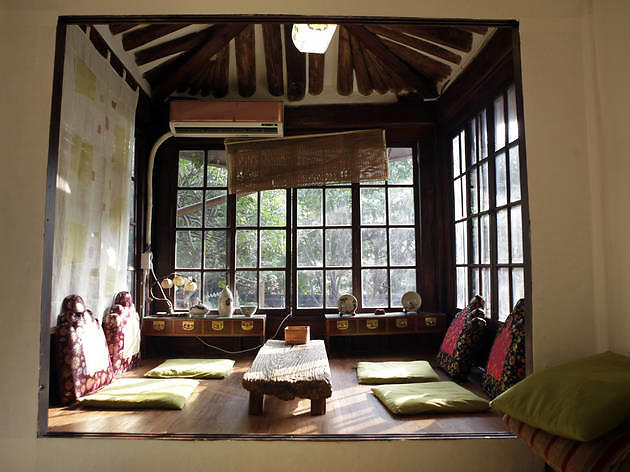 The name of this tea-café, "Suyeonsanbang" literally translates into "a small home in the forest where literary people used to meet" and the title's appropriate as it was once home to late Korean author Lee Tae-jun. This hanok home served as the backdrop to several of his short stories and was the main setting his 1943 novel, "HaebangJeonhu" as well. Hidden on the side slope of a hill and tucked behind a rainbow of flowers and a small forest of trees, it's not hard to imagine how a writer could draw inspiration whilst in this charming hideaway. Talked about on media outlets in Japan, France and the UK, the home consists of several rooms and chairs around the space. The tea collection on the menu is impressive and their ability to take something like medicinal herb ssanghwa-cha and make it delicious, even more so.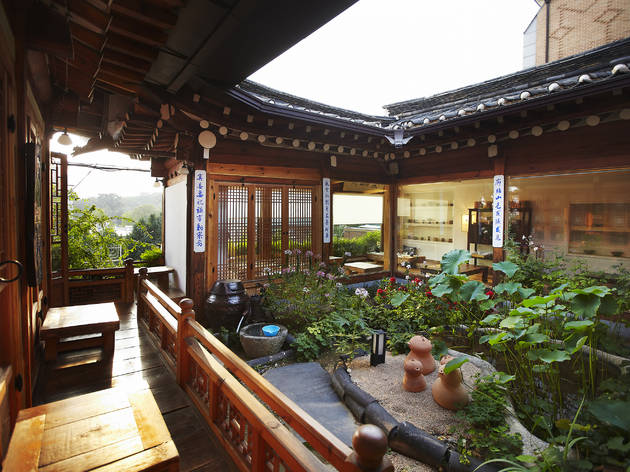 Literally translated from the Korean as "tea-drinking garden," Cha-teul is a hanok resting on a hilltop that has everything you might want for a tea-café in Samcheong-dong. Quiet classical music plays as you step inside without your shoes on and teas are served with detailed instructions on traditional sets. Looking outside the hanok, there's an unparalleled view of the small houses that make up the neighborhood and looking within the hanok, there's a well-kept garden full of flowers and small lights. While beautiful all times of the day, there's a particular hour right before the sun sets that fills the entire hanok with a touch of gold. The most difficult choice is not what to drink, but which view to rest your eyes.
Show more
More to explore