Heads up! We're working hard to be accurate – but these are unusual times, so please always check before heading out.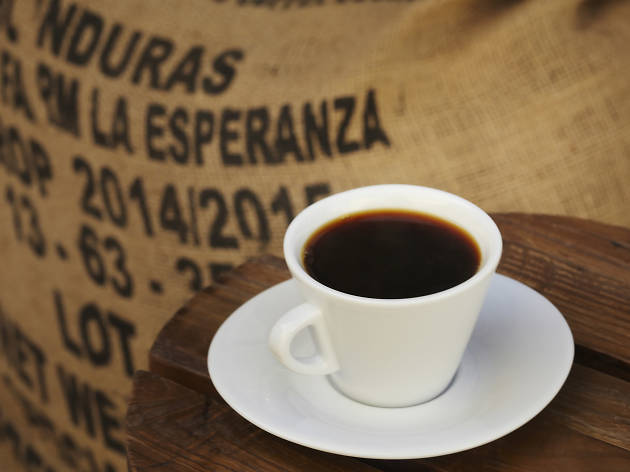 Top 10 cafes for coffee in Seoul
Seoul finally brews up a good cup. Read on to find out about the city's best coffee
Tired of paying too much for that watery, burnt Americano? For a country where trendy cafés are on every corner, it can seem difficult to find a good, fresh, hot cup of joe. Fortunately for us, coffee's become something of a trend in Korea over the past few years with even a few world championship baristas to its name and the coffee culture's improving. But how do you distinguish between the places that are good and those that are great? We talk to three experts, get to the bottom of that question and top you up with the city's 10 best brews.
With so many coffee shops around Seoul, it's not easy to categorize which should be labeled as "the best." So, went to the experts. Each of these three coffee experts gave us a list of the 12 best coffee places in Seoul from that list we selected the ten that overlapped the most often. While there are several factors that need to be considered for the maxim as "the best" (taste, service, price, atmosphere, facilities, etc.), our first and foremost priority was taste. When exploring these coffee shops, we considered the quality of the coffee beans, whether they roast the beans themselves or not and the standards for baristas and roasters on staff. Secondly, coffee shops with drinks priced over 20,000won or ones whose space was limited to one or two people were excluded So, take a sip and put us to the test.
Our experts
SJ A Q-grader certified by SCAA CQI (Specialty Coffee Association of America Coffee Quality Institute). He's also authored two coffee books, including one about his visit to specialty coffee shops around the world.
David G. We He's visited more than 4,000 coffee shops in about 40 different countries. He's an editor at coffeexplorer.com and shares his own anecdotes about coffee.
Cho Won-jin A blogger A blogger who introduces different cafés under the pen name of Beirut, he writes about "coffee and culture" for various media platforms.
Everything you didn't know about coffee
We drink it everyday, but what do you really know about it? Here's a list of coffee terms to help you appear in the know.
Ten best coffee shops in Seoul