The Pangyo Hyundai Department Store eats: Yay or nay?
We at Time Out Seoul talked to shoppers at the store and got their opinions on whether it's worth the excursion away from the city
1. Eataly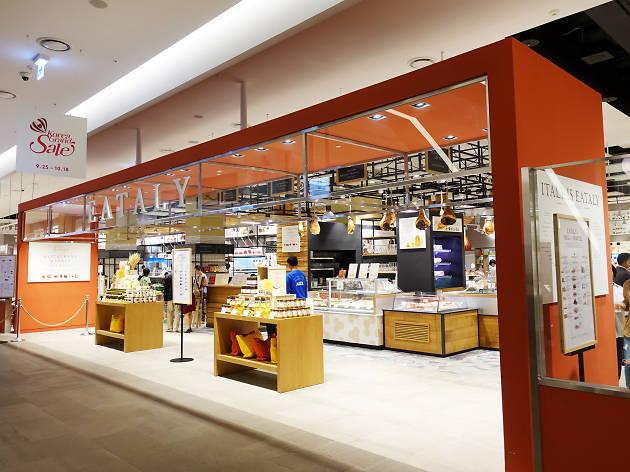 Eataly was first established back in 2007 in Torino, Italy. The restaurant and bar comes with a market where you can purchase the very ingredients you are eating off your plate. You can purchase the finest pasta, olive oil, cheese, wine, kitchen utensils and even Italian cookbooks at this market that resembles a plaza. On the other side is the restaurant where you can enjoy some Italian cuisine.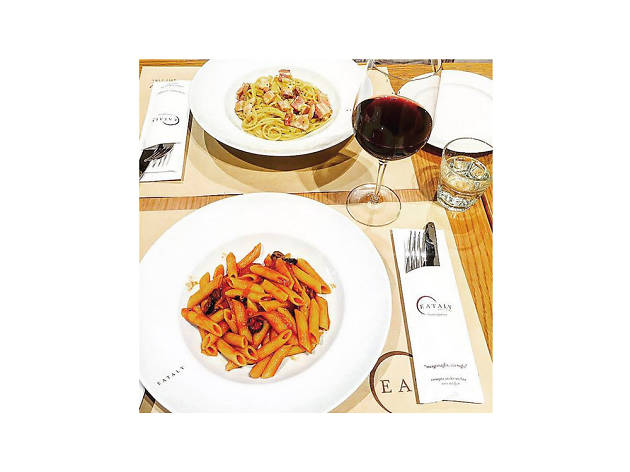 "I went to Italy about a month ago, and this place really feels like I'm back there. However, it's unfortunate that they only offer a limited menu. The Spaghetti all'Amatriciana was just as delicious as the one I had in Italy. Their carbonara was made from a traditional Italian sauce, but didn't mix well with noodles."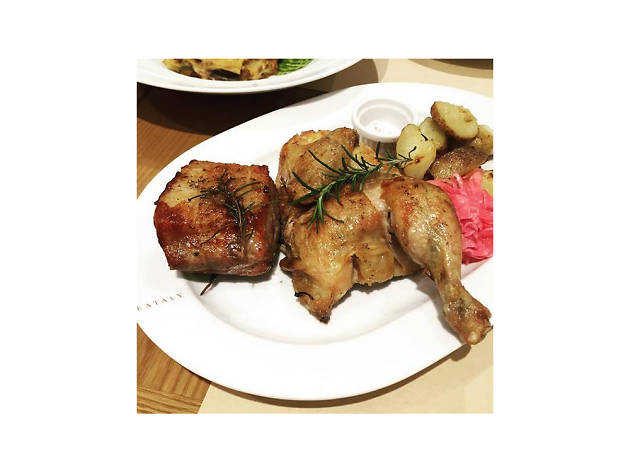 "So far, I had a total of five different dishes, and my favorite would have to be the chicken and pork belly. Both types of meat were cooked very tender, and the wine salt that it was served with really brought out a deeper flavor. It was quite impressive. But, compared to their store in New York, they really did dial-down on the raw ingredients and bold colors of the brand, which is a shame."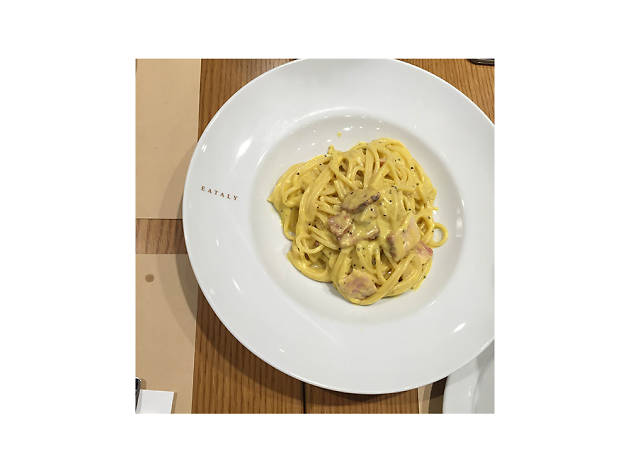 Shin Myeong-jin (Female, 34)
"When I heard that a branch opened up in the Pangyo Hyundai Department Store, I came over with high hopes. The dishes I tried were the lasagna and carbonara. They mixed the egg yolk in the carbonara sauce really well. The lasagna was crispy on the outside and soft on the inside, which made it enjoyable to eat."
2. Sarabeth's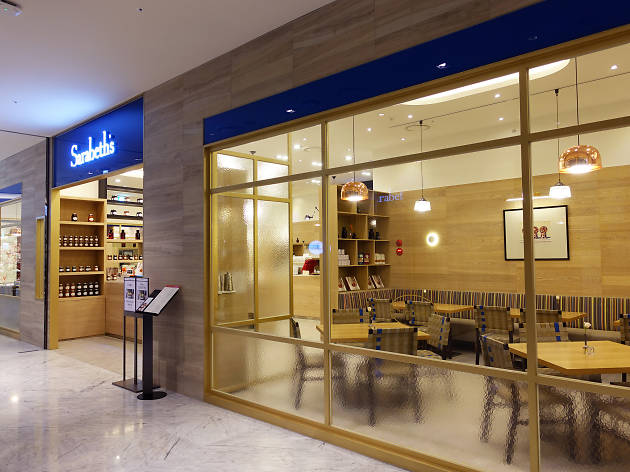 This brunch spot gained a lot of publicity through the hit TV series Sex and the City, as you would often see shots of the girls dining here. Their signature dish is eggs benedict. This is the second Sarabeth's to open up overseas (the first being in Japan) and it took a full year until this place was ready to open for customers. It unprecedentedly opened up in the middle of all the clothing stores on the second floor of the department store. They open at 9am on the weekends.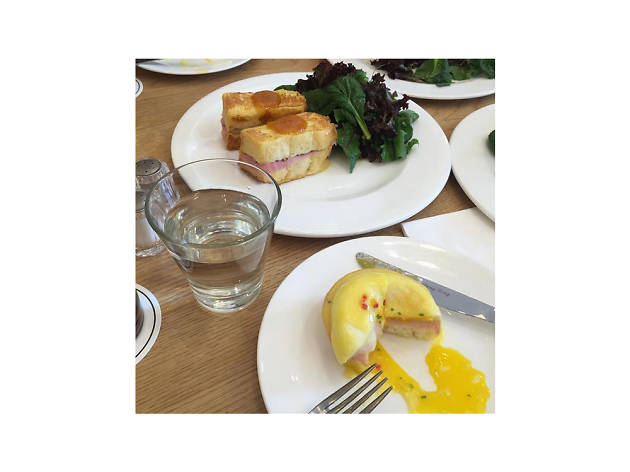 "It's my first time coming to Sarabeth's. I had the eggs benedict and the Monte Cristo sandwich. I rarely see a restaurant that serves properly cooked eggs benedict, but this place is by far the best I've ever had. It also felt nice to be reminded of the characters in Sex and the City. Even my friends who visited Sarabeth's in New York frequently said that it tastes just like the original."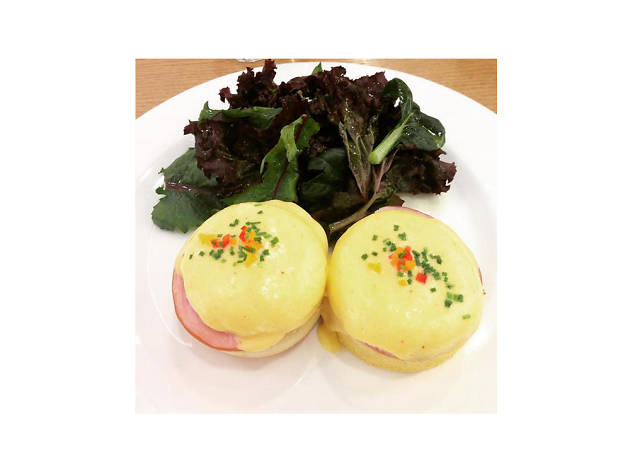 Gwon Bo-kyeong (Female, 27)
"I loved Sarabeth's when I was studying in New York, so as soon as a restaurant opened up here I rushed over, only to be disappointed. The texture of the English muffin was beyond shocking. The Monte Cristo on the other hand wasn't so bad. The most satisfying thing I had was the Americano. Sarabeth's is only good in New York."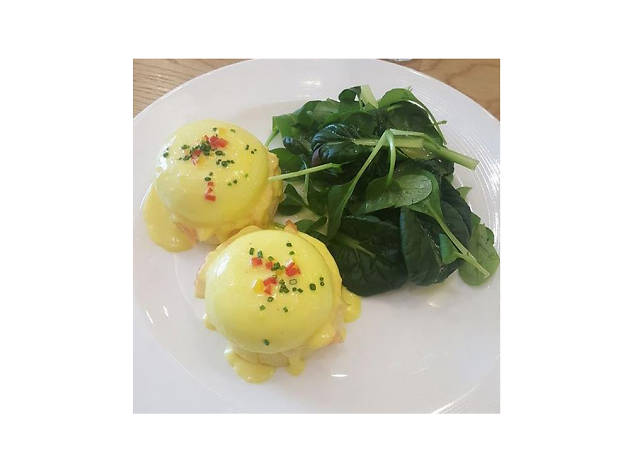 Byeon Ga-ram (Female, 28)
"I had the smoked salmon eggs benedict. I fell in love with it when I first tried in New York and wanted to have it one more time. Maybe my expectations were too high because it didn't have the 'wow' factor it had back in New York. The salmon was so small I could barely see it… but it was still delicious. If you've never been here, I would still recommend trying it."
3. Magnolia Bakery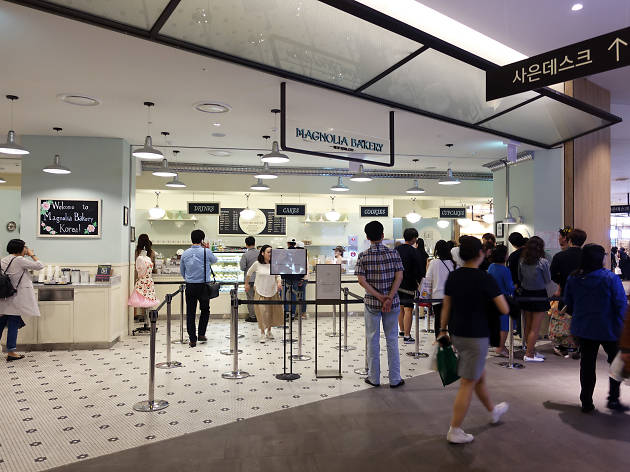 First opened in New York back in 1996, dessert fanatics are crazy for this bakery. People line up all day just to get a hold of a small cupcake. There are so many customers that they limited the purchase of their signature red velvet cupcakes and banana puddings to only one per person a day. They make everything, from the cupcakes to the icing, right here in this bakery.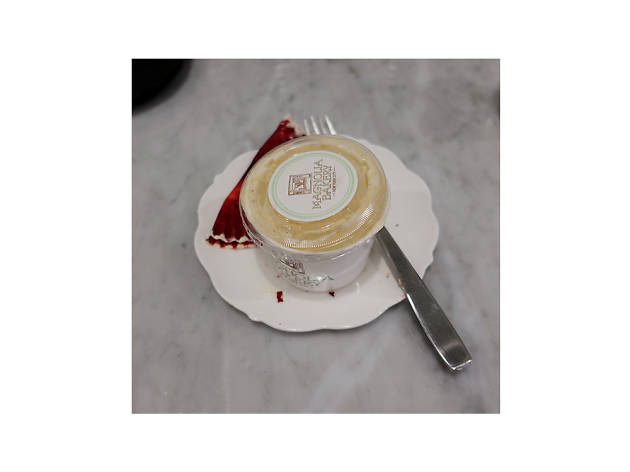 Bak Jeong-seon (Female, 27)
"I ordered the red velvet cupcake and banana pudding. I only had to wait five minutes because it was a weekday. I really enjoy my desserts and this was the best I've ever had here in Korea. I actually liked the banana pudding more than I did the red velvet, because it wasn't too sweet and the banana was fresh."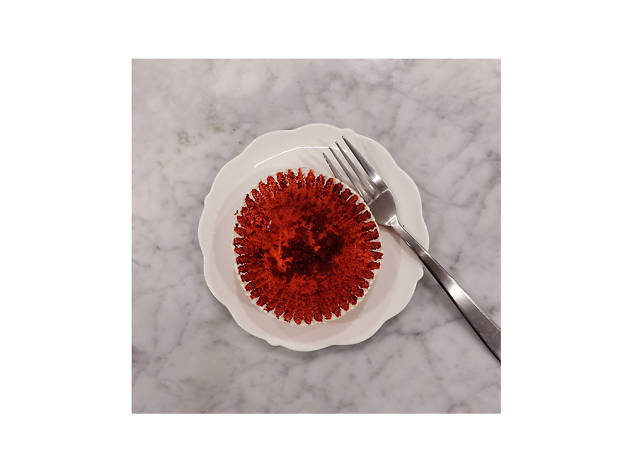 Jeong Yu-jin (Female, 32)
"This is my second time coming here. Even right after work, around 7:30pm to 8pm, you don't really need to wait that long. I didn't think it was that good when I first came, but you find yourself thinking about it again and again. I work in Gangnam but I came all the way here just a week later because I couldn't stop thinking about it."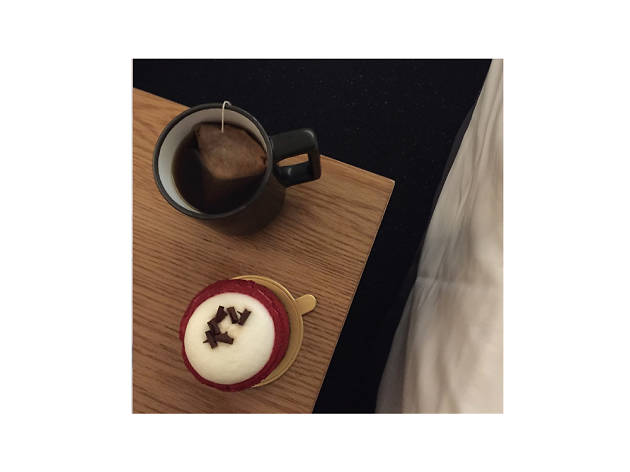 "When I visit New York, I always stop by Magnolia. I'm not so sure this tastes the same as the one in New York. I heard they bake everything here in Korea. Honestly, Magnolia's cupcakes stick to the original recipes so I believe it would be hard to re-create the same taste and texture without a professional patissier."
4. Joe & the Juice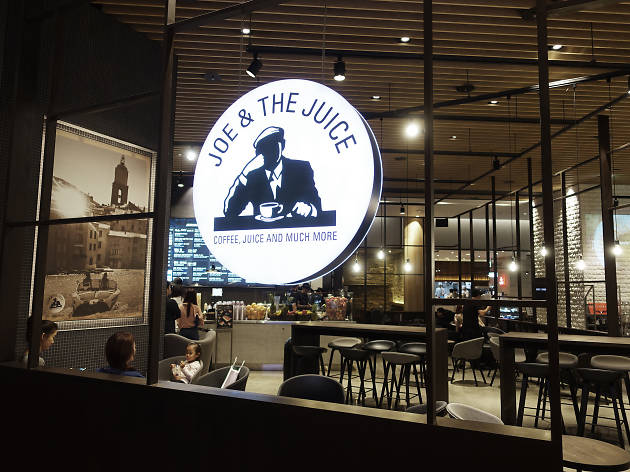 You would've seen Joe & the Juice if you've traveled around Europe, and now they finally opened up a shop in Korea for the first time. It all started in Copenhagen, Denmark, and they sell all kinds of juices as well as coffee and sandwiches. Most of the juices here are made with apples to add sweetness to their healthy blends. Everything is the same in every store around the world, from the music to the ambiance, but the only difference is the Korean store sells ice coffees.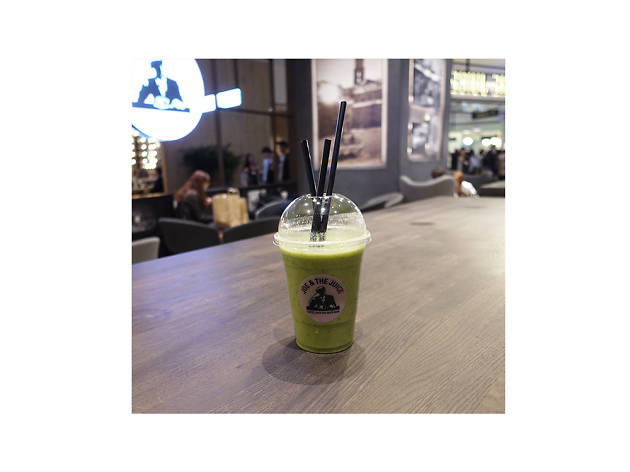 "I'm trying the Joe Green Mile juice. It has avocado in it. I like how it's thick and not watered down. I work near here and I think I've already visited here more than ten times. I often drink juice instead of having dinner. I come here frequently because there are no other juice shops in the Pangyo area."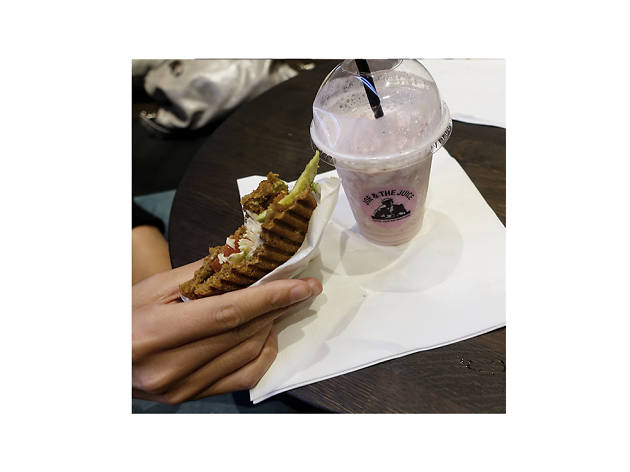 Kim Hyeong-jun (Male, 28)
"Is this place that famous? I hadn't heard about it before and walked in. I'm having an avocado sandwich because it was recommended as one of their best menu items, and I chose to drink the energy shake. The sandwich is made with thin slices of whole wheat bread with avocados. It's not as rich as I thought it would be, but it's still delicious. There's nothing special about the shake."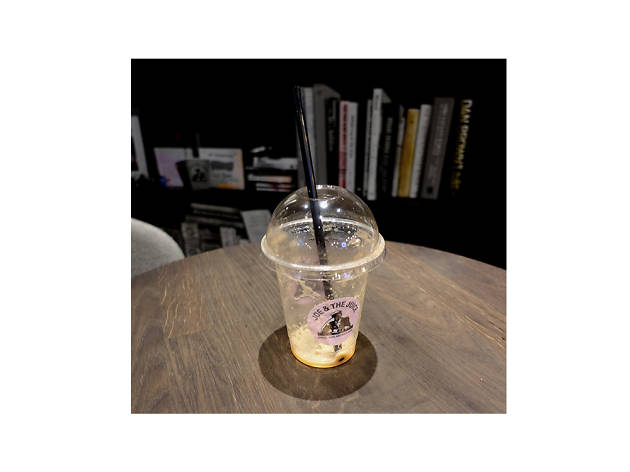 "I came to the department store and saw this huge shop and decided to check it out. I just finished an Energizer. I didn't know what it was, so I just ordered the very first thing on the menu. This much juice without the ice at this price seems reasonable. I'm not sure if it's the best juice that I've ever had, but I like the unusual ingredients that go in it, like ginger!"