Where to get Halloween treats for adults
Who says Halloween can't be sweet? This year's creepy and adorable Halloween desserts include skeleton cakes and Dracula cookies. Cute or creepy, we think you definitely deserve one!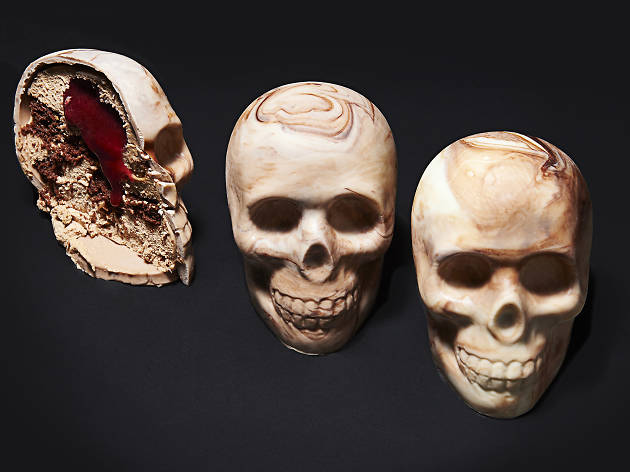 Known for their colorful array of pastry and desserts, with rainbow roll cake being one of the more famous selections, Frank's has come out with a Halloween special to celebrate the Day of the Dead. The Skeleton Cake, available only from October 24th to the 31st, resembles a real skull dug up from a graveyard. When the skull is cut in half, the inside brownie will ooze out bright red strawberry jam to enhance the Halloween experience. The texture of the cake also seems like chewing on a real skull from the crunchy hazelnut! Not only does it taste good, but makes a perfect ending to a Halloween dinner.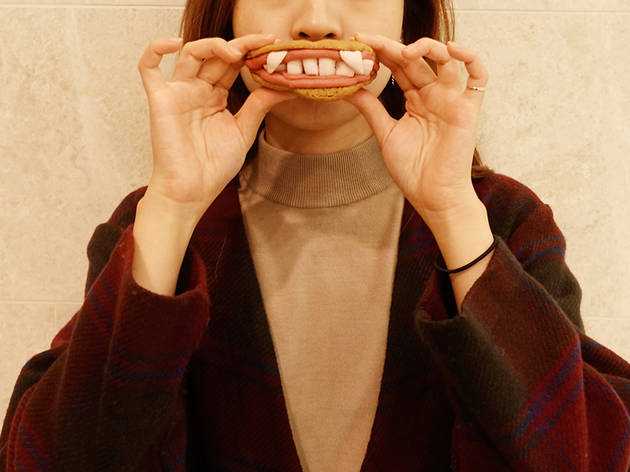 Shaped like a dental model that you would see at a dentist's office, with pink gum made with Belgian white chocolate and white teeth made with marshmallows, Cookie Monster's Dracula Cookies are rather adorable. While they are available all year round at this dessert shop located on the hill that connects Itaewon and Gyeongnidan, these quirky desserts would make for a fun little gift for this Halloween. You can get them as a set, with the bright red colored cherryade, as well. Another best-selling item here is the Devil Cookies, which come with Nutella stuffing and crushed Oreo on top. Contrary to their off-the-wall looks and sizes, everything that's sold here is quite serious in nature: made with 100% real butter and organic sugar, they will surely provide the clean sugar high that you need.
Show more
More to explore