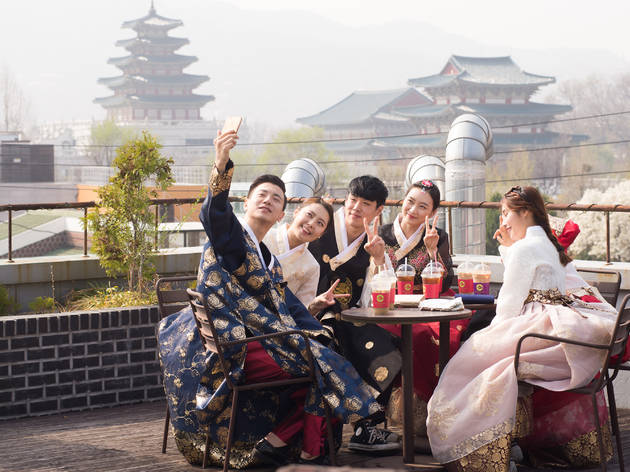 Dressing back to the Joseon Dynasty – Hanbok rentals
Find your best suit!
Hanbok — to wear one usually means you are headed to an extremely formal event. Well, that's how it used to be. More and more, hanbok-wearing crowds in Seoul are becoming a common sight, especially in the trending Bukchon and Seochon areas of Northern Seoul, with the palaces providing a fitting atmosphere allowing young couples and groups of friends alike feel comfortable enough to adorn themselves with the traditional attire. Interestingly enough, while many have assumed that this is merely a passing trend, being out and about in a more traditional or modern hanbok seems to be only growing in popularity. Among over 80 hanbok rental shops in the Jongno-gu district, Time Out has picked out a selection for all you traditional, modern and postmodern souls.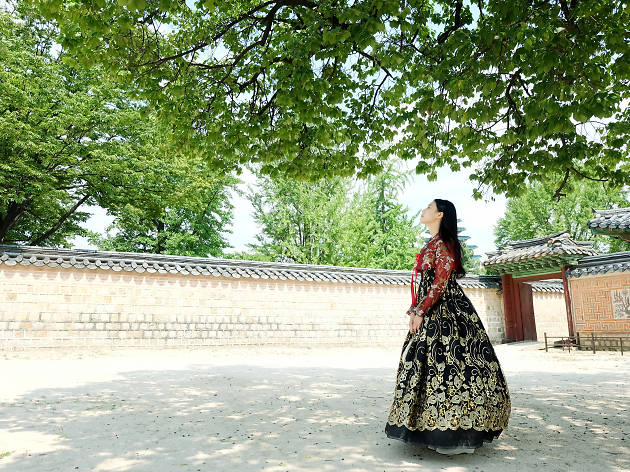 We've all seen those groups of friends or couples graciously walking the old alleys of northern Seoul in their colorful hanbok. And many of them seem as if they really went that extra mile for their hanbok experience. If you've ever wondered how it'd feel to be dressed as royalty, a scholar or a kisaeng artist of the Joseon Dynasty, Kukmin Hanbok Chabim might be your best suit. They are stocked with over 1,000 types of attires in various colors, themes and sizes (up to size 18). Targeting young adults, Kukmin Hanbok Chabim has especially nice selection of trendy hanboks with a twist. The shop itself is well-kept while the service is on point. Every piece of clothing that has been worn even for a trial goes through a tidy cleaning process, so everything in here is fresh and new. Once you got the hanbok of your choice, the staff will kindly help you put everything on (almost everyone has difficulty putting on a hanbok in the right way – let the staff work their magic). There are 2 Chabim shops located in Seoul, the first in the Jonggak area and the second near Anguk Station. The first two fittings are complimentary, and any proceeding fittings will have an extra charge. After all of the fitting process, you'll get your hair styled for free by the professionals here.
Hanboknam in Korean is an abbreviation for: 'the man who dresses you in hanbok'. Perhaps a little creepy-sounding, but the name actually refers to the owner who created his first hanbok rental service in Jeonju's renowned Hanok Village. He opened two more around the same area and, in 2016, he expanded his services to Gyeonbokgung and Bukchon in Seoul. This shop not only rents out hanbok but also offers special services within the venue (the wide space on the fourth floor of the venue and the second floor of a nearby building is dedicated for activities). The main building area is composed of the hanbok trial and rental area, a café and a rooftop with a great view of Bukchon, where you can chill in your fancy attires and take some amazing photos. On the second floor of the nearby building, you will be offered some more unique experiences like the 'self-studios' (with film and TV show-themed settings) and a traditional themed café where you can play traditional games. The café also serves creative desserts like the Bimbimbap Bingsu and the Sun and Moon Ttuk. Of course, it's an adventure just walking around the ancient alleys of Bukchon fabulously dressed in hanbok, but if getting a few pictures on a rooftop, playing some games and eating some very Korean desserts are part of your agenda, you'll achieve everything in one place at Hanboknam. As for the hanbok selections, they offer more than 300 different types. They will also help you with all the traditional accessories includi
Show more