Faux and Foxy
Save the animals and wear fashionable fake fur!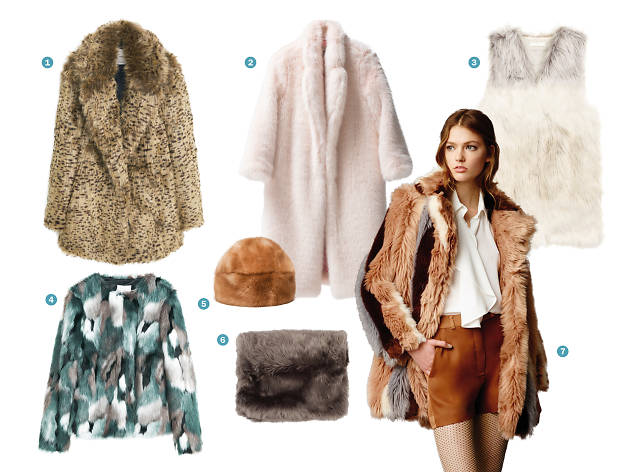 Fashion labels are becoming more and moreanimal-friendly whilst still keeping the fur lookalive. Even English fashion designer StellaMcCartney is specializing in a line she calls "Fur Free Fur." Thanks to these designers, a wider variety of fur options are becoming more readily available. Fashionable fake fur? We can say yes to that.
1. This leopard print brings out your animal side. Mango, 199,000 won.
2. Sure, it's a baby pink fur coat, but wear it with confidence and you'll definitely pop. Guiltfree, 548,000 won.
3. This soft grey and white vest will have you feeling all comfy in the snow. H&M, 79,000 won.
4. With this coat's striking color, who cares if the fur's not real? Mango, 179,000 won.
5. Your brain is your most complex organ. Keep it cozy in this faux fur Cloche Hat. Zara, 9,000 won.
6. This clutch may not keep you warm, but just holding it will make you feel all nice and warm. Sculptor, 51,920 won.
7. Brown and black against white and gray. You won't count your won when forking out the cash for this classically colored striped coat. Tommy Hilfiger, 935,000 won.