Great gift items for Valentine's
In Korea, V-Day is all about the boys. Instead of homemade chocolate, why not try something a little more creative?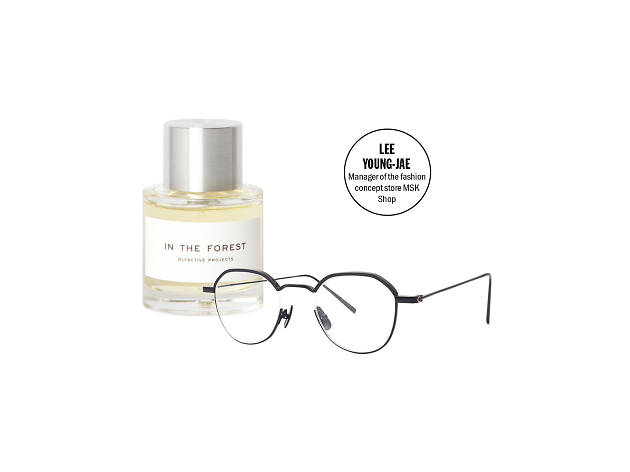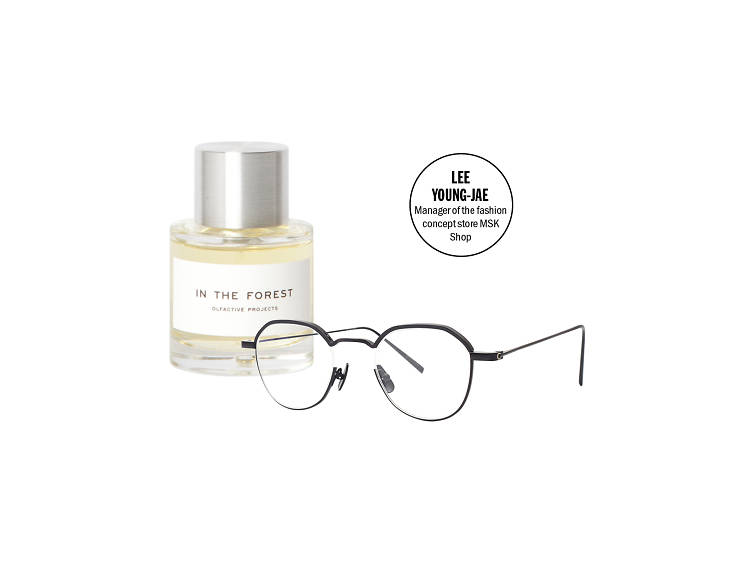 Lee Yong-jae(Manager of MSK Shop)
Flawless in both packaging and scent, In the Forest Cologne from the Olfactive Project, 120,000 won.

"Cologne is the perfect gift for a boyfriend—just buy them the scent you like. Their products are inexpensive for the amount of high-quality cologne you get, and the packaging is beautiful enough that you don't have to wrap it yourself. The In the Forest scent will suit any man."


Simple and strong, Stealer Fog, 235,000 won.
"Not all men look good in glasses, but if your significant other does, these Stealer Fog glasses are the gift for him. The simple but unique design and the strong frame make these a popular choice among many men"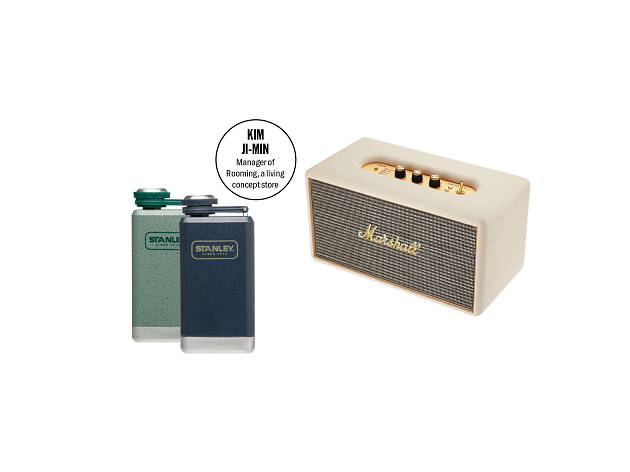 Kim Ji-min(Manager of Rooming)
A flask with a personality, Adventure SS Flask (148ml), 28,000 won.

"Stanley is already a famous brand among outdoor sports enthusiasts. Thanks to its vintage colors and sturdy, simplistic design, the flask is popular even among those don't hike. But don't worry, if he does, it's extremely useful and practical. If your significant other
enjoys hiking or going to festivals, then this flask will be much appreciated."


A Bluetooth speaker for music lovers, Marshall Acton Bluetooth Speaker, 380,000 won.
"Well known as a guitar amp brand, Marshall brings us this high-quality speaker, complete with a vintage look and their signature logo. Move your music-loving boyfriend's heart with this tasteful gift."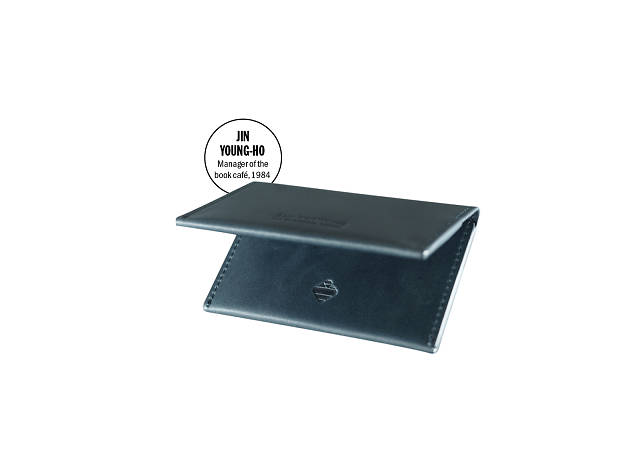 Jin Young-ho(Manager of 1984)
An affordable card wallet, Last Kraft Wagen card wallet, 59,000 won.


"For a man, his wallet, like his watch, is an important accessory for displaying his personality and style. While previously, men would show off their big wallets thick with cash, it's now trendier to carry around a thin and slim card wallet that can say so much more with less. On that note, this high oil content leather wallet will make a classy Valentine's present."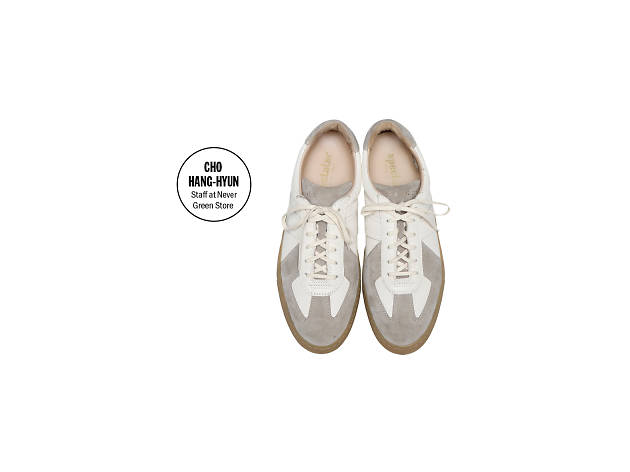 Cho Hang-hyun (Staff at Never Green Store)
Modern sneakers, Spectator's service trainers, 386,000 won.
"With colors that are easy to match and a modern design, these sneakers can be worn anywhere on any occasion
with anything. This product is always popular at the store not only for men but also with women, making it a great item for couples to share."
Lee Dong-suk (Staff at Platform Place Myeongdong)
A comfy but fashionable sweatshirt, YMC's bloc logo sweatshirt, 168,000 won.

"YMC always has creative designs. If your boyfriend wears stuffy shirts all week for work, get him this comfy sweatshirt for casual weekend dates. When you buy him one, get one for yourself to match!"



A striped shirt that stands out, boatneck shirt from Saint James, 138,000 won.

"The Saint James striped shirts are always bestsellers.
The Naval II and Naval II Surteint styles have brighter colors that will have your boyfriend smiling on Valentine's Day. If your man likes simple, sophisticated
styles with a twist, this is the shirt for him.