Local Finds: Veronica for London
Veronica for London hopes to stay the type of shoe brand that makes long-lasting classic designs instead of sacrificing quality for the sake of fast production.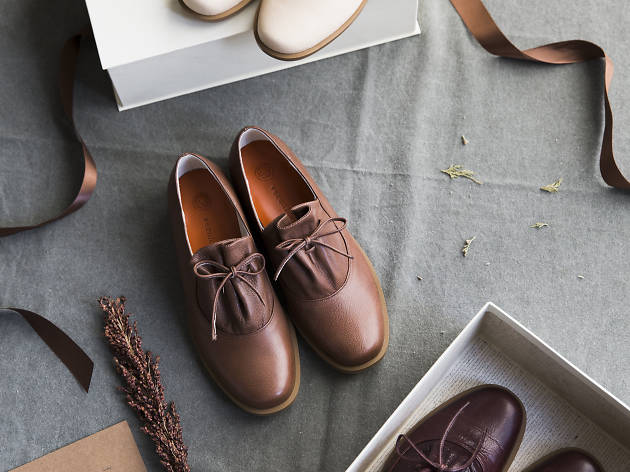 Lee Hun, a shoe designer who used to work for London Fashion Week, usually goes for the glamorous when it comes to high heels. Then one day in London, he saw a master shoemaker in his 60's make a pair of flats for his wife on her birthday. Witnessing that one moment inspired him. It was the moment he decided to put love into the thing that he does best. He immediately ran to his wife, who was pregnant at the time, and asked what kind of shoes she would like to wear. She answered that she wanted a vintage-looking handmade loafer. He was determined to make a shoe that was both stylish and comfortable for her to wear. That was how Veronica for London came into the world. You sense the love Lee Hun poured into this company when you experience just how comfortable all their shoes are. They only use materials like genuine leather, wood and rubber, making it possible for even pregnant women to comfortably walk around in these shoes. On top of that, the simple designs never go out of fashion, and their staying faithful to the original color of the leather adds to the timeless appeal of their collection.
Veronica for London hopes to stay the type of shoe brand that makes long-lasting classic designs instead of sacrificing quality for the sake of fast production. That's the reason they don't even have a separate S/S and F/W collection. Instead, they have their own "vacation" set aside to prepare for the next line. All of their shoes can be on your feet within one or two weeks after you place your order. You can find them in online shops like 29cm and W Concept, and recently, the shoe brand selection shop On the Spot created a special section just for Veronica for London. (veronicaforlondon.com)