Lotte World Mall
Yes, it is 'huuge.' But did you know it is also cozy?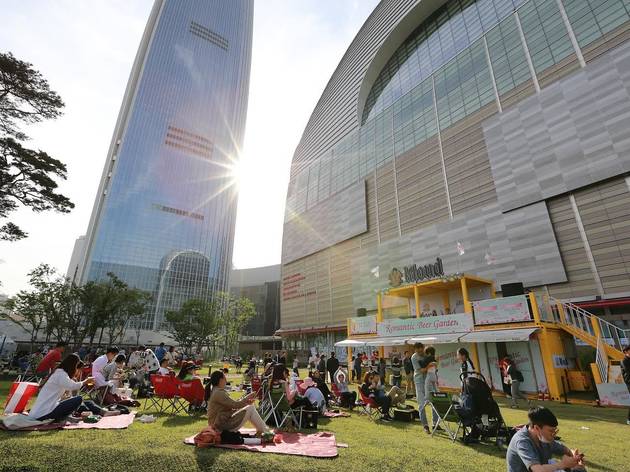 1/3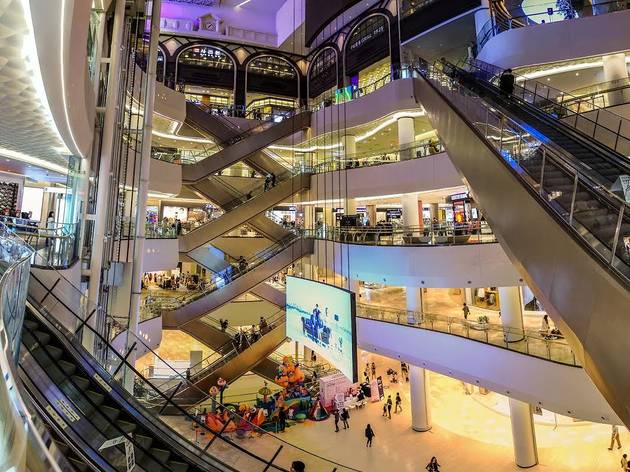 2/3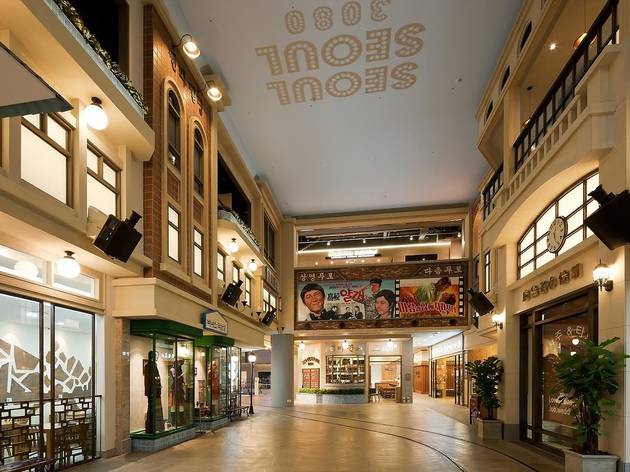 3/3
Yes, it's that huge mall located in Jamsil. It's already been 2 years since its spotlighted inception, but the mall is still very much hot, especially during cold winter days. How so? Contrast to its futuristic exterior, Lotte World Mall is filled with cozy, comforting and inviting venues you'll want to keep returning to. All you need to do is to check out our list of suggestions before you head there so you don't waste your day running up and down the floors, wandering around the 106 acres of space.
The special fun inside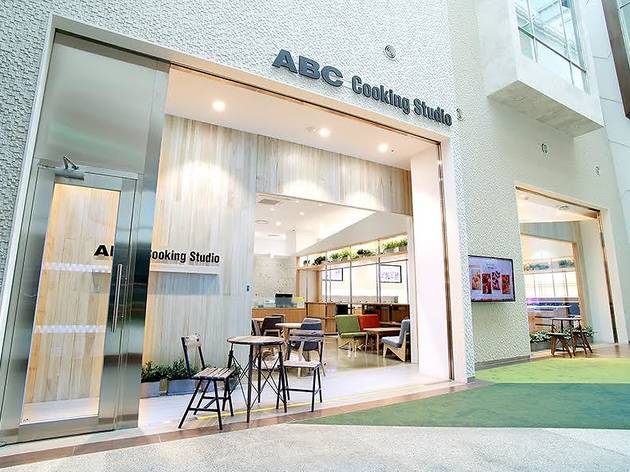 This Lotte World Mall location is ABC Cooking Studio's first and only studio of within Korea. Can't imagine a cooking class inside a mall? Well, if you just have one look at this place through its full wall window, you'll be surprised at how open and breezy it is. What sets out ABC Cooking Studio from the rest of institutions of the kind is the freedom of choice in the curricula. It allows you to choose any date, time slot and menu among the 3 different courses (cooking, bread and desserts) which it offers at all times. The cooking course includes the Japanese home cooking menu, dinner party menu and "world menu (Asian, European, etc.)." Instead of demonstrations or lectures, every class taught here is practice based. If you're willing to learn yet can't decide if you should start the course, you should take the trial class deal. For the first timers, it's only 20,000 won (for 2 hours), and you still get choices for the menu. In December, it includes: Bolognes style tagliatelle, berry shortcake and fondue bread.
Show more
The one-and-only cafés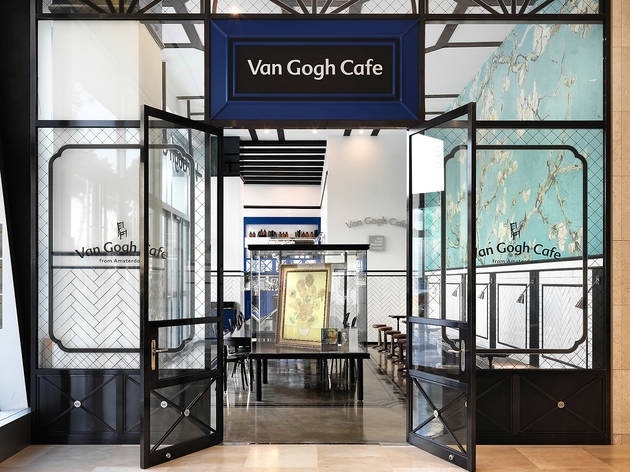 Walking into this café through its large glass doors, you'll first notice the glass cabinet with the famous sunflowers, and the wall on your right filled with Gogh's Almond Blossom. If you're a fan of Gogh's paintings, they'll make you take seat at one of the classic wooden tables and try staying there forever. As such, everyone sitting at the café takes time here to take in the unique yet comforting atmosphere as well as the scenery of the park outside visible through the full wall window, whilst enjoying a cup of Yemen Mocha Mattari. The café menu here also includes the wonderfully blue absinthe drink, and even the macaroons with Gogh's paintings printed on them. "It is so beautiful and I would so like to see everybody here"—Gogh mentioned of Arles, in his letter to his brother Theo. A foreign town that was warm and precious to the artist, the atmosphere may, surprisingly, be imagined in the middle of this bustling part of the city, through each detail and care that went into this café.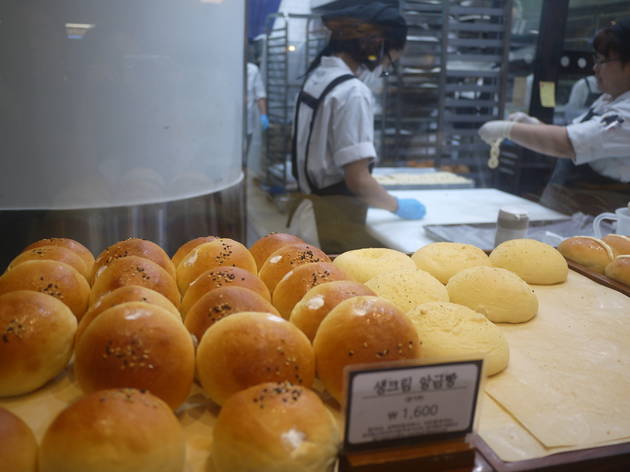 At the original bakery located in Gunsan, Jeollabuk-do province, 1 hour waits are the norm as people still line up throughout the day to get Lee Sung Dang's famous red bean bread. In Seoul, this branch inside Lotte World Mall is the first and only one. With a rather humble appearance, the red bean bread made with rice power is mild in taste and pleasing in texture. There are various other items including bagels and Korean style crockets, but one of the most popular ones is the "ice steamed bun." And mind you, if you're curious about its taste you might want to head straight to the fridge section once you're here, as they get sold out quickly. Located within Seoul Seoul 3080 "reenactment street of memory," Lee Sung Dang is bringing new memories for the Seoulites who are new to its old, proud name.
Show more
The can't-fail shops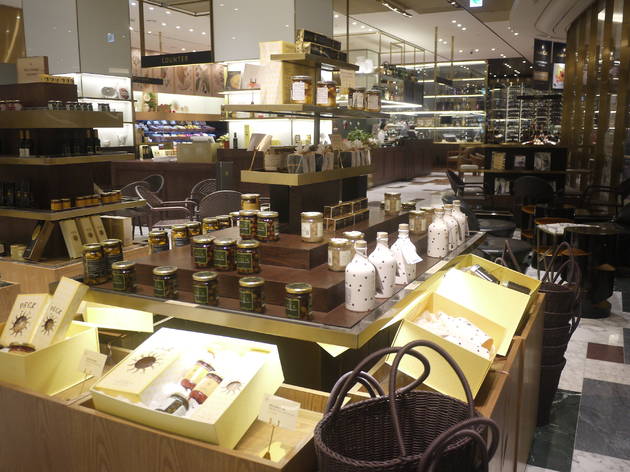 This brand, while new in Seoul, has started 130 years ago in Milan. At this fresh location in Seoul, you can find many kinds of premium level groceries imported from Europe and North America. The fruits and vegetables section showcases 100 types of fruits and hard-to-find veggies, which you can have made into fresh pressed juice (DIY smoothie at a premium grocery, anyone?). Peck also has about 1,500 kinds of wine, all stored in its cellar boasting an impressive scale. It's got the largest selection of high-end wines (about 500 kinds in total), including 21 types that have been directly sourced from Milan. And for those of you who still prefer Napa Valley wines, Peck has a quite wide range of selection, which is pretty rare in Seoul. And the price tag starts from 29,000 won (no, we didn't omit a '0')! The managers here are knowledgeable and will help you find your best option for your night (or, day). Oh, and you can find fresh pasta here, as well!
Show more