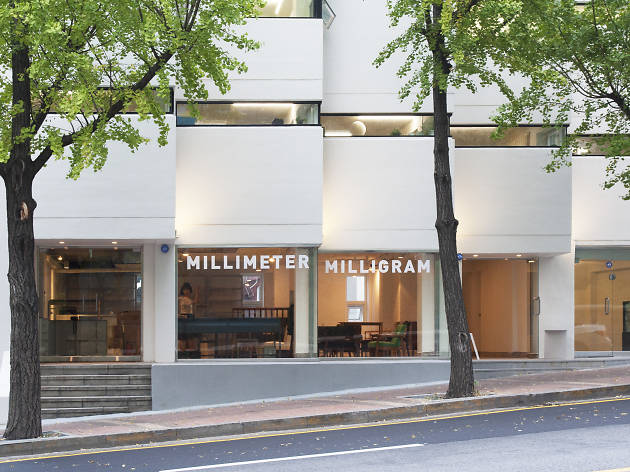 Always one step ahead of the city's pace, MMMG (previously located in Myeongdong and Anguk) has now moved from overcrowded Itaewon to the quieter street of Sowol-ro. They settled down in a four-story hospital building that opened in 1975. Unless you've been told where to look, the store itself is hardly noticeable due to its location. But one of the reasons why we should focus on it is because the early members of MMMG are rejuvenating this place with some new brands. Bakery Budstick, which used to run Café MMMG's bakeries, opened its bakery on the first floor. Located on the second floor is Circus Boy Band, which was established by a former MMMG designer. Another piece of good news is that a brand with a strong identity that lovers of MMMG might find attractive has also opened up here. Domestic brand SLWK opened a showroom here as well. On the fourth floor, Bi-dan Comma Café, a space where you can eat, drink, sell products and hold exhibitions has opened under the slogan of being a multi-purpose contents café. The café is clean and calm with a bit of a Japanese aesthetic, luring those not even fans of the brand to kick back and relax here. Every time I visit this place, I first head straight to the top of the building where I can see different buildings and get a good the view of Namsan. It's a new place in Seoul where words like "balance" and "harmony" suit it quite well.
Venue name:
MMMG Sowol-ro
Contact:
Address:
31-1 Sowol-ro
Jung-gu
Seoul
04635

Opening hours:
11:30am–8pm, closed on the last Monday of the month
Transport:
Hoehyun Station(Line 4), exit 3.