Rash Guards, no skin but sexy
Normally worn by surfers to protect from rashes during harsh waves, rash guards have dominated the swimwear game this summer.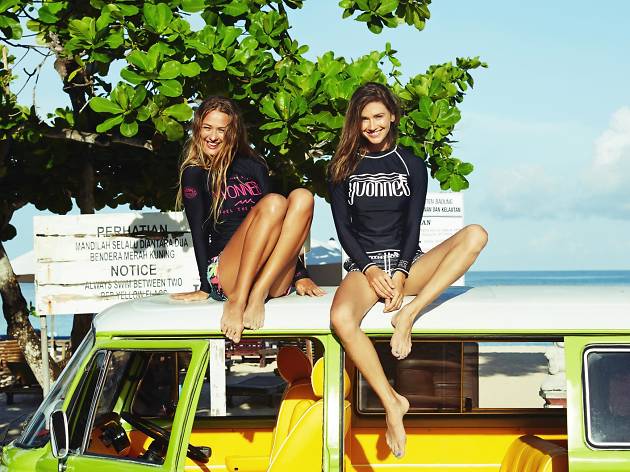 1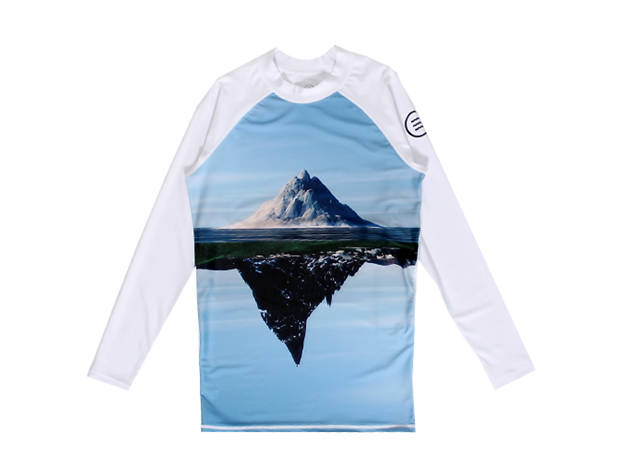 Wanna maintain that modern vibe? Try The Studio K's
"it" summer item. This scenic print of snowy mountains
makes this work on and off the beach. The Studio K
99,000 won
2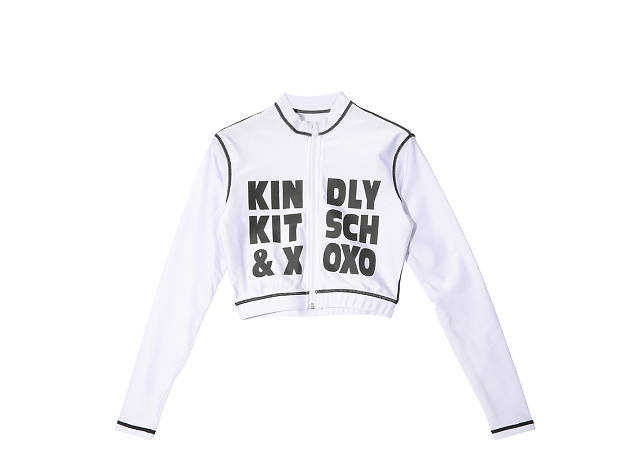 Online shopping mall Style Nanda's cutesy graphic rash guard is an easy choice if you're looking for a more casual piece. Match with a trendy set of bikinis to complete the ultimate summer look. Style Nanda 48,000 won.
What's up with pink frills? Olive des Olive x Barrel. 69,000 won.
4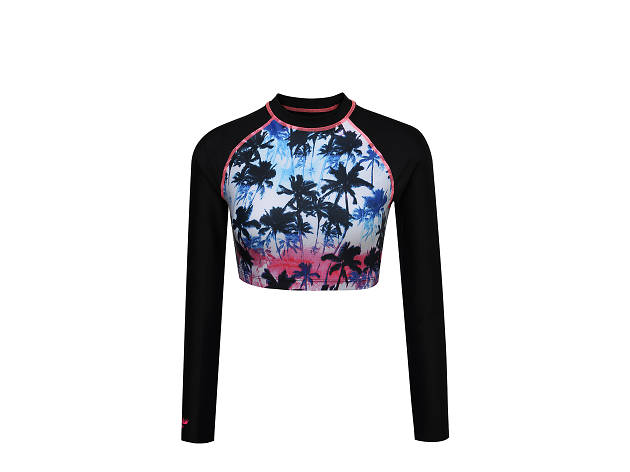 Swimwear with tropical colors and prints never goes out of style. Renoma 68,000 won.
5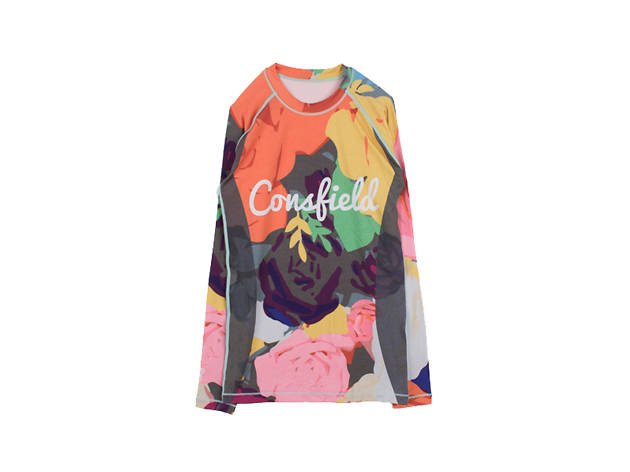 Wellknown for quality rash guards, get one from this brand for style and functionality. Consfield 57,000 won
6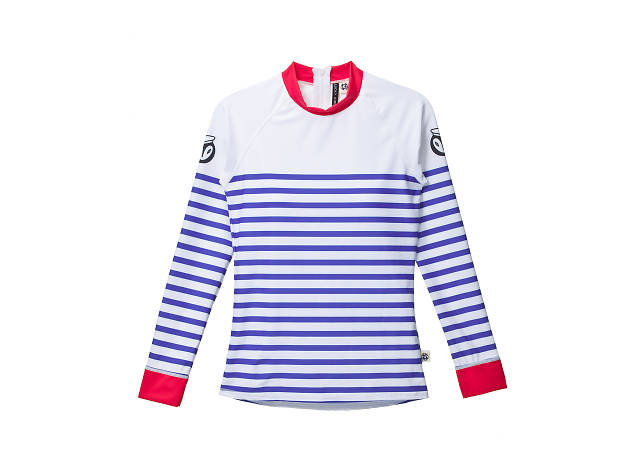 Rash guards have become so popular that even brands that don't specialize in outdoor wear are also selling them.
Casual smart wear brand Lucky Chouette is hopping on
the bandwagon with a feminine twist and pretty stripes.
Lucky Chouette 148,000 won.
ALSO TRY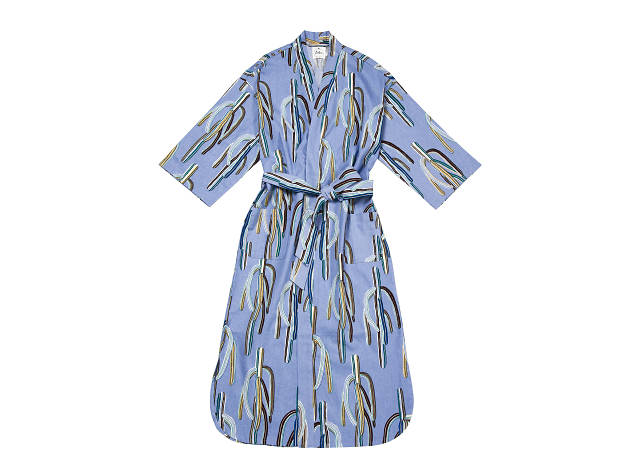 beaker
This brand went viral after Gong Hyo-jin wore one of its products. The falling cactus print bring some dry heat to your closet. Lovlov. 138,000 won.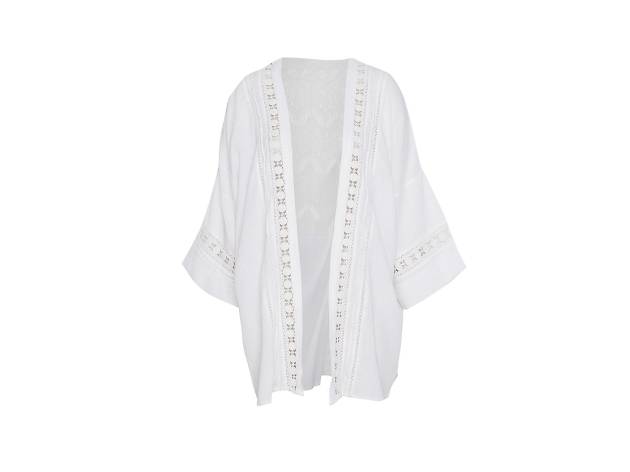 White gowns are by no means only for doctors. Pull & Bear's white lace kimono exudes both innocence and foxiness. Pull & Bear 79,000 won.