Scent for your mind, body and soul
From authentic formulas of the early 19th century Paris, to "scent galleries" where you can blend and create your signature perfume: 4 shops for your fragrant state of mind.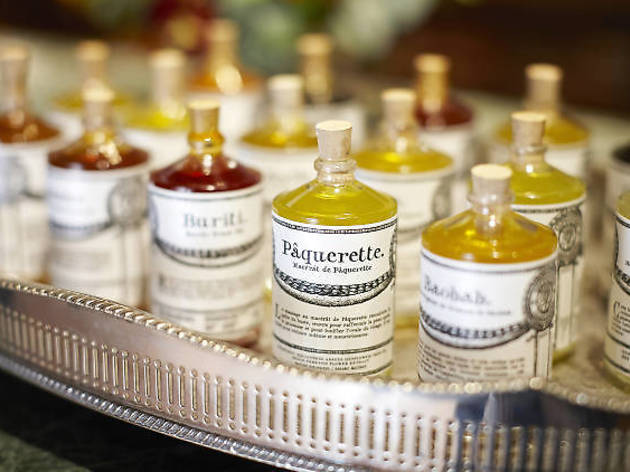 Evoking fond memories and altering one's state of mind, scents can indeed be powerful as well as magical. In the process of filtering fragrances with your senses and in your mind, you'll discover new fragrant findings that might become your lifetime favorite. For that, you'll first need this list of shops that offer: authentic formulas from the early 19th century Paris, scented candles created with plant-based essential oils and everything you need for designing your own perfume.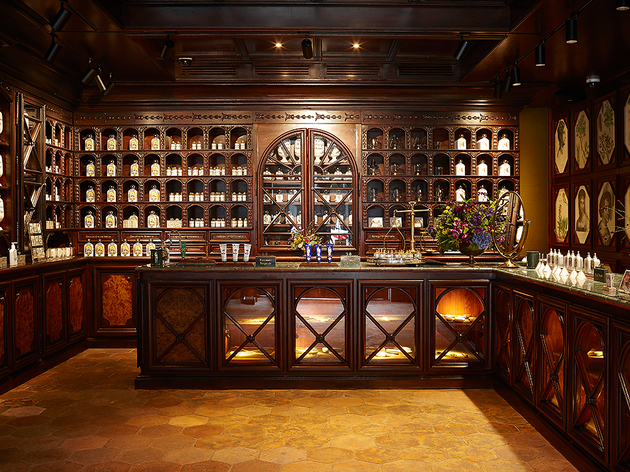 Walking into Buly 1803's Seoul flagship store upon arriving at its sapphire colored front, you'll most likely to feel as if you're entering another dimension—to the early 19th century Paris, to be exact. Revamping the historic brand founded by Jean-Vincent Bully who had made a name for himself among the French aristocracy for his authentic beauty formulas, Buly 1803 gained an almost cult like following since its first opening on rue Bonaparte. Now, in Seoul, every detail that went into this brand's fresh location exudes exactly that: craftsmanship, refinement and a dash of classic Parisien sensibility. Buly 1803's alcohol and glycerine free, water-based fragrances and naturally sourced skin care products can be found here.
American jurist Oliver Wendell Holmes once said: "Memories, imagination, old sentiments, and associations are more readily reached through the sense of smell than through any other channel." If you're looking to reach another place, then Cosmic Mansion is the place to turn to. With scent-related products being one of the biggest trends of 2015, this is the place to head if you're looking for scented candles, soaps or fragrant room sprays. The store boasts that all of the candles are eco-friendly and 100% renewable plant-based. Room sprays are one of their most popular products and are light and fresh.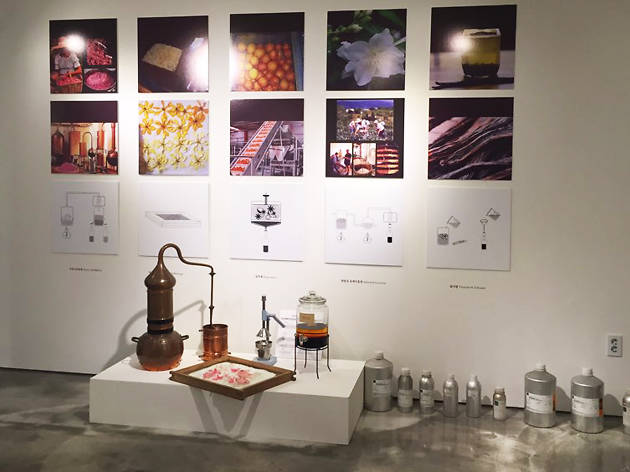 Created by Korea's top perfume designer, Jeong Mi-soon, this spot on Bangbae 42-gil is Korea's first perfume museum. Inspired by the French commune of Grasse (often considered the world's capital of perfume), Mi-soon hopes to turn Bangbae 42-gil into Seoul's perfume hot spot. Mi-soon, who also owns G.N Perfume Studiom and runs classes on the same street, wanted to create a space where people could experience scents beyond just "smelling them" unconsciously. Opened just this past September, Muséede Parfum plans to hold exhibitions that offer scents as an entire body experience.
Show more