Shinsegae Starfield Hanam
Korea's largest mall yet, some have even called it a shopping theme park.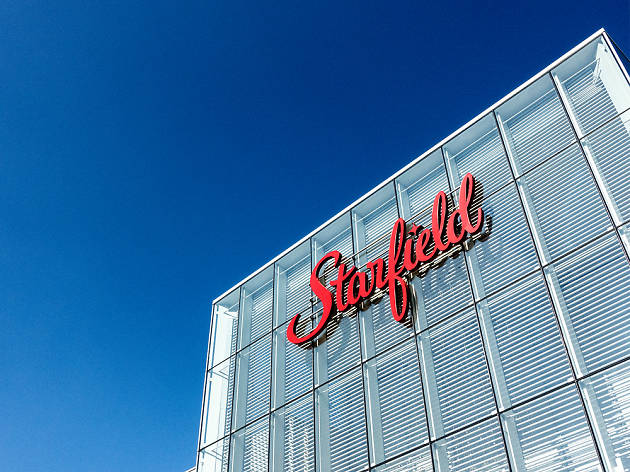 1/3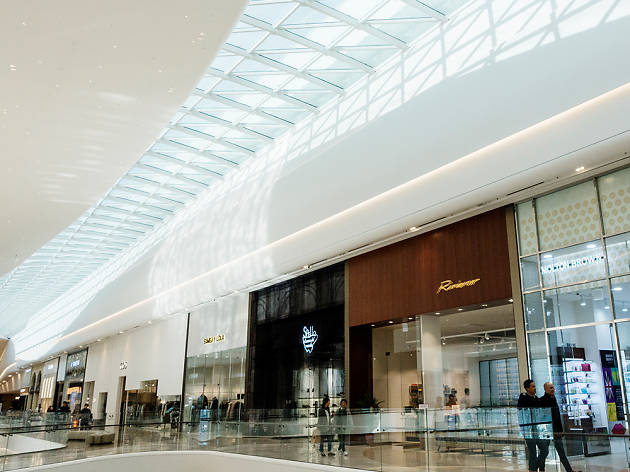 2/3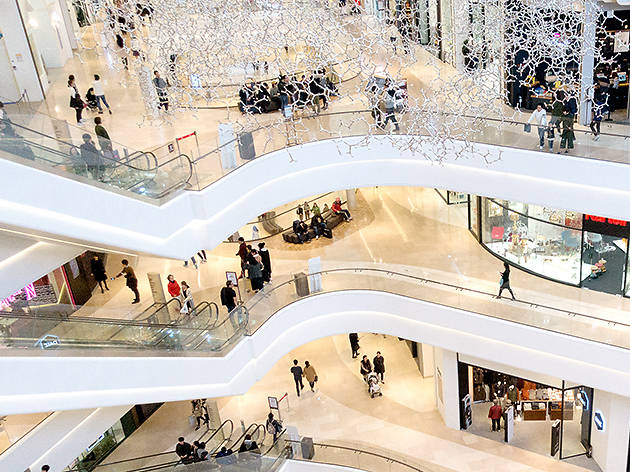 3/3
All those who've been to Shinsegae's new Hanam Starfield Mall will most likely have similar reactions: two thumbs up or a face frozen in awe. It seems dubious because at the end of the day, it's still just a shopping mall. But when you're actually there, the 'end of the day' never seems near, there's just too much to see. The size of almost 10 soccer fields put together, this ginormous mall is made of a vast collection of shops and contents to seriously enjoy over a course of several days. One day is just not enough, no matter how fast you test yourself. Although there are so many things that deserve attention, Time Out offers 7 that you can't miss while you're there.
Things to do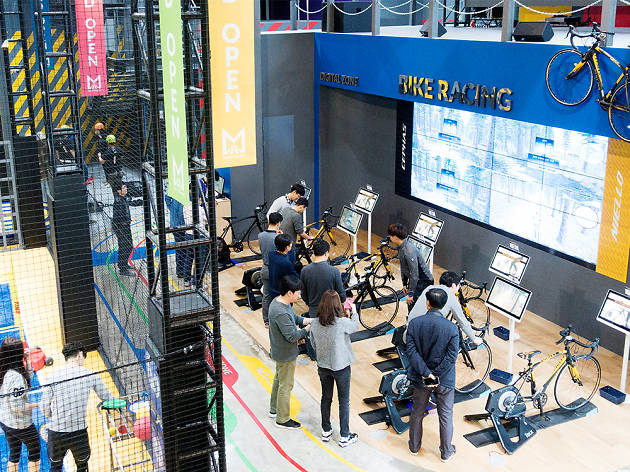 As soon as you're in, watch out! You might accidentally sign up for a year membership. For those of you who don't like to exercise but want to gain some muscles, or those who want to live back the moments when you were a child playing sports, Sports Monster is the place for you. Taking up around 5290 square meters on the 4th and rooftop, it is the world's first 'sportainment' theme park. Basketball, volleyball and futsal, just to mention a few ball games, along with indoor rock-climbing, LED sports court, trampolines (that can make you jump more than 4m), 8.5m parachuting, bike racing, a dizzying rope course and Icarus flying experience are among the 30 varieties of sport contents that can be enjoyed. You can spend the whole day here without even noticing the minutes and hours pass right by you. You might even find yourself urging to return to the mall just to come back to Sports Monster.
Read more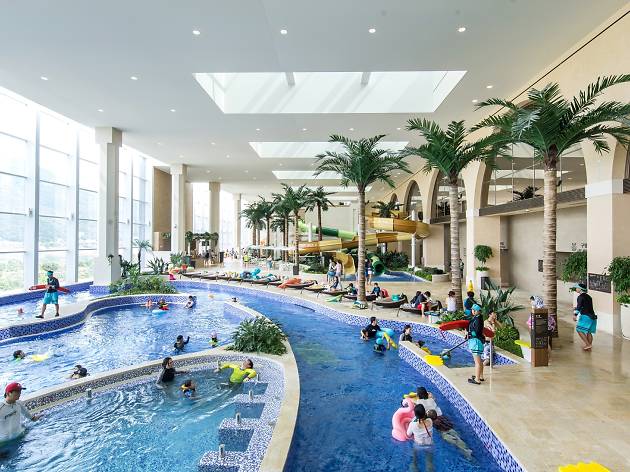 Visiting Aquafield, you'll first notice the relaxed and carefree expressions of those enjoying the spa, and the excited and overwhelmed looks of those at the water park. And soon you'll realize you'll be one of them. This new "water culture resort" encompasses a vast 13,000 square meters on the 3rd and 4th floor. It includes different types of saunas, jjimjilbangs (Korean dry sauna) and a water park. Although the outdoor pool is in preparation for the Korea's cold winter, once open in December, it will surely become the highlight of the venue. Enjoy the scenic view of the Han River and the mountain beyond while floating on the L shaped infinity pool, which is the longest pool in Korea boating the length of 115m. Jacuzzis, sand pools, junior pools, outdoor baths, therapy spa, aroma spa, you name it—they'll have it, open all four seasons long. The 4th floor indoor water park includes Korea's first whirlpool and vortex pool along with a thrilling ride on the 'Sky Twister' slide and a body-massage pool. Once you're done using up all your energy at the pools, head in to the saunas to revitalize yourself (it may sound corny, but it indeed is what happens). Salt room, intense heat room, charcoal room, a room that oozes in mist like a cloud coming through, media room (360 panoramic video + light heat spa), a wood room resembling a forest, are just some of the 'rooms' you can relax in. You may not be able to wash away your sins while indulging yourself, but Aquafield is probably the c
Read more
Shopping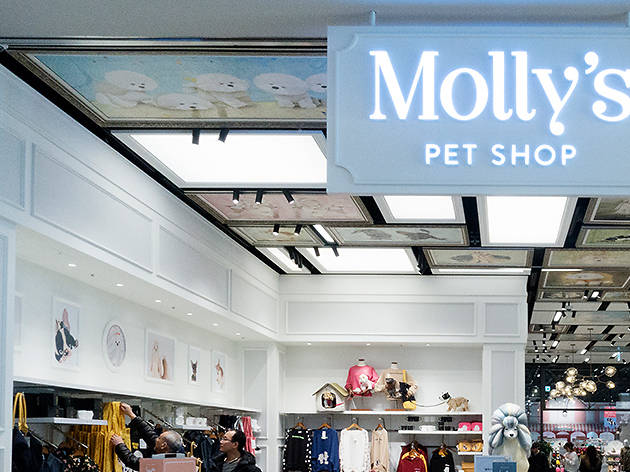 "Amazing" isn't the right word to describe this store. Maybe "culture-shock" might do. It's a pet store, yes, but it's one that goes beyond even our wildest imagination. The vast array of pet products, stationary, clothes and toys are great, but once you step into the pet food section, that's when your mouth will drop. Duck cartilage, duck wings, lamb bones, pig's ear gum and chicken wraps are just a few of the enormous collection of food for a healthy pet diet. Special vacuum packed cooked steak is even available! Pet birthday cakes (salmon cakes, lamb cakes, etc.) are another weirdly desirable item to buy and spoil your loved one. And if your excuse for not buying your pet a birthday cake is that it might spoil by the time you get home, cooler bags are available at the counter. The pet shop includes an adoption center, pet hotel and a pet café, as well. One downside is that it's a little warm in the café, which our furry friends might find a little too hot.
Read more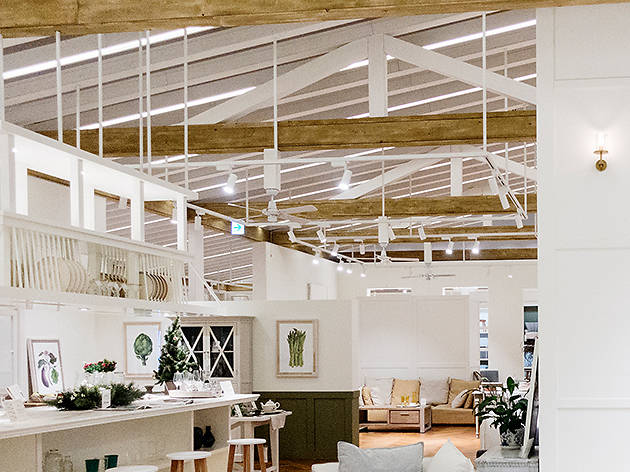 Furniture, lighting, bedding, gardening and everything else to do with lifestyle can be found at Korea's largest showroom/store, Maison Ticia. Those who've never been interested in decorating their interior might find a new passion for it upon visiting this store and easily spend a whole day roaming through its many sections. From beginning to end, you will be bombarded with beautiful, ornate and useful products that you will have to heavily retrain yourself from buying. With reasonable pricing, these objects might be another reason to save up money. The most impressive was the tableware section. The selection includes Ji Seung-min's ceramic tableware, Matahari Rattan products made from a small village in Myanmar, handmade glass from Thailand, J. K. Adam's well designed wooden plates and even Japanese cookware designed by Sori Yanagi.
Read more