Actors turned directors
Actor Hwang Jung-min is now busy directing the musical The Orchestra Pit. Yang Jun-mo, who plays Jean Valjean in Les Misérables, was behind the curtains of the opera Rita as well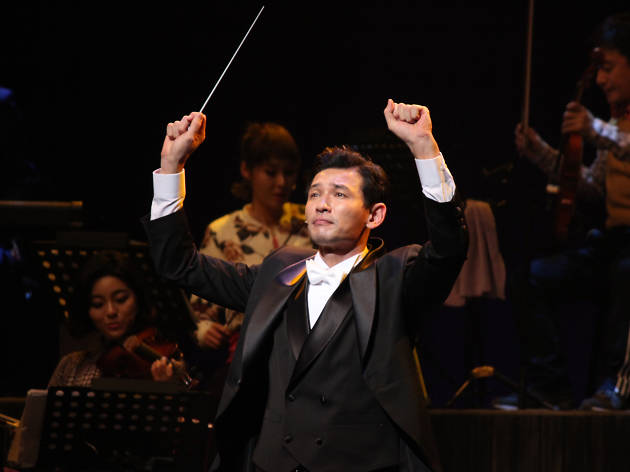 It's not hard to find a familiar name on the back of a director's chair these days: theatre and movie actors are turning to directing. Actors who can both lead and comprehensively interpret a work are broadening their scopes. Other actors turned directors who either have a play on stage or are planning to do so include Oh Man-seok, Hwang Jung-min, Yang Joon-mo and Park Hee-soon.
Oh Man-seok graduated from the Korea National University of Arts and majored in acting. He worked for different plays and musicals, and moved to TV and movies after he became a celebrity. He debuted as a director with the musical Happy Life (2008) and then directed The Harmonium in My Memory (2010−2011), Toxic Hero (2011) and True West (2015), in which he starred as well.
Hwang Jung-min, one of the most popular actors in Korea, both directed and starred in the musical Assassins in 2012. Since the musical was first put on stage in Korea back in 2005, its production company has changed three times, with generally unsatisfying results. However, in Hwang's hands the original's wit and black comedy came to life. Hwang will both direct and star in The Orchestra Pit, which will open at the end of this year. Interestingly, Hwang and Oh have been both ast in The Orchestra Pit as the conductor. Just like a director, an orchestra conductor needs to be a charismatic leader. The two actors' interpretations of the character and their cooperation during the production will definitely influence the quality of this musical when it goes on stage for the first time in Korea.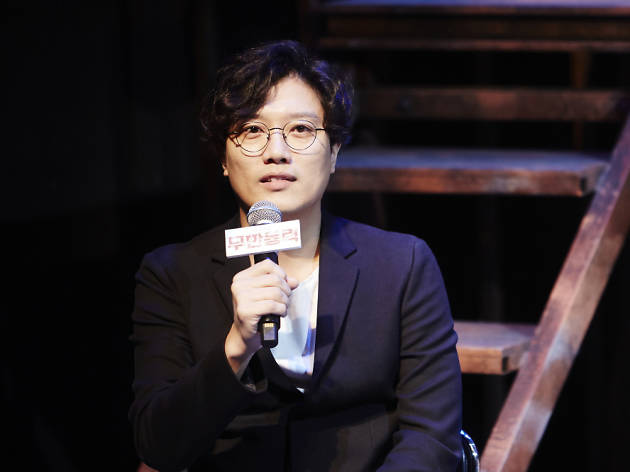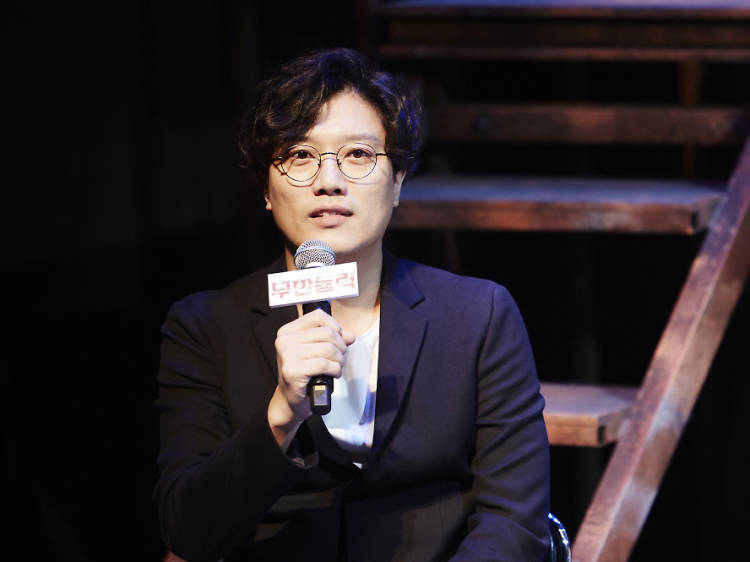 Yang Joon-mo is often said to be one of the best musical actors when it comes to singing. Last year he was both the narrator and director of the opera Rita (2014). He majored in vocal music, and obviously knows opera well. On top of that, his witty personality allowed him to breathe life into this comic chamber opera. Rita had its encore this year, as well.
News of actor Park Hee-soon's becoming a director was hot this summer. He started his acting career in small theaters in Daehangno, and the musical Perpetual Motion, which is an adaptation of a webtoon by cartoonist Ju Ho-min, was the first show he directed. Composer Lee Ji-hye said she suggested that Park direct the musical because she saw how he devoted himself to his craft, not only as an actor, but also as a staff member. The musical depicts in a comic, yet moving way how young people in Korea are going through harsh times but haven't lost hope.
Why is it that a lot of actors challenge themselves by directing plays and musicals? In Korea, musicals have only recently become popular and there's a shortage of directors. Thus, production companies are more than happy to hire actors, who already have extensive stage experience, as directors. The fact that famous, experienced directors in the Korean musical scene used to work as musical actors in the past demonstrates how the industry has a rather positive attitude towards actors turned directors.
Most importantly, directors who have years of experience on stage understand both how to create natural performances and how to guide actors. Of course, they sometimes focus too heavily on shaping their actors, and some lack knowledge about stage design or technical matters, but that's what designers and technicians are for. It may be that these directors came from smaller theaters where elaborate technical effects are of less importance. At any rate, it seems likely that this trend in the industry will continue, and we'll be able to share in the triumphs and tragedies of these directors.

By Jo Yong-shin(Theater director and columnist)
More to explore