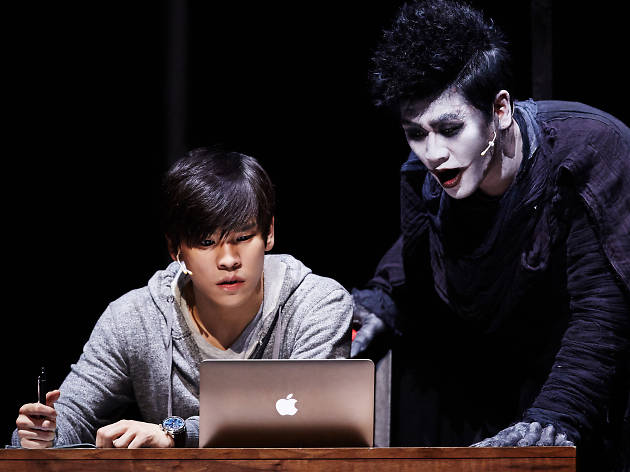 "With exceptional talent from Korea, Japan, and Broadway both on the stage and behind it, this dream team presents a psychological thriller. This may easily be the best production of 2015 so far." —Ji Hye-won(Arts & Culture columnist)
Student Light discovers the Death Note and begins killing criminals, but Detective L is onto him. With Hong Kwang-ho as Light and Kim Jun-su as L.
Performances by Hong Kwang-ho, Kim Jun-su, Jung Sun-ah, Park Hae-na, Kang Hong-seok. Running time: 2hrs 45mins. One intermission (20mins).