Q&A: Singer Youn Ha
Singer Youn Ha landed the role of Cinderella in the musical of the same name. This was the beginning of her career as a musical actress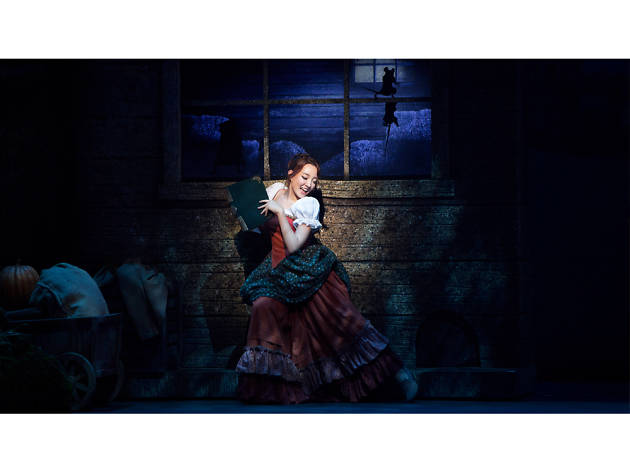 1/2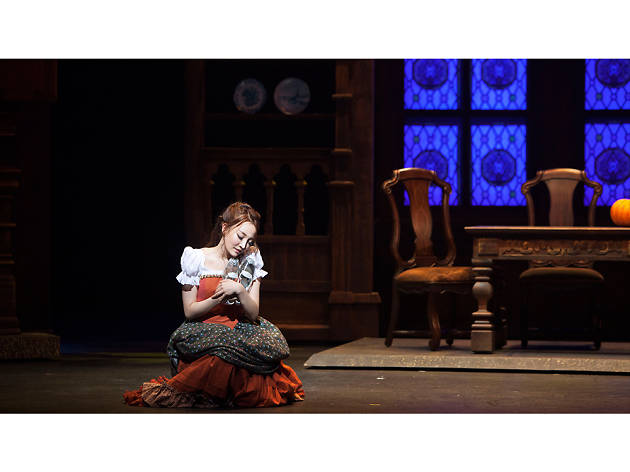 2/2
Cinderella is a Broadway musical and is the modernized version of the beloved fairy tale. It's also the first musical for Youn Ha, who debuted as a singer 12 years ago. In 2013, she appeared in the premiere of The Lost Garden in China, but doing a two-day gig is nothing like taking on the lead role of Cinderella. So, for all intents and purposes this is her musical debut. Whenever she visits New York, she makes sure to see at least one Broadway show. And her reason for choosing this particular piece? She answered loud and clear proclaiming, "Because it's Cinderella!" It's a story about a confident young woman who does not give up despite the circumstances. I couldn't think of anyone more well suited for the lead role in Cinderella other than the buoyant Youn Ha.
Cinderella in the musical is a little different than the Cinderella we normally read about. Did that make it harder to play her?
Of course, I incorporated some of the more vulnerable traits of the original Cinderella and the storyline of her going from being a household servant to a princess. But there's also the Cinderella who dreams of a better future in the midst of being scrutinized by her stepmother and stepsisters, the Cinderella who carries the acumen and intelligence to help a prince who knows nothing about governing a kingdom, the Cinderella who has a big heart and forgives her stepmother in the end… All of these aspects are within that one character, which made it quite difficult to bring the traditional and modern characteristics of Cinderella together. If any of those aspects outshone the other, Cinderella would end up being too strong or too tragic. Finding a balance was a real challenge.
How did you end up balancing everything?
First of all, I ended up intentionally engaging in a lot of conversations. I called the other actresses who had played Cinderella every single day. If I didn't have a good phone plan, my phone bills would've totaled hundreds of thousands dollars. Even though some actor-friends got sick of me contacting them, I kept asking questions like: "I think in this scene, I should do this, but I think the director thinks a little differently …" and "I want to portray this scene this way, but would that be outside of the character of Cinderella?" Asking these questions really helped me out a lot.
Do you have a favorite scene or line that you would like to share with us?
"There was a time when I hated my name being called, but not anymore, starting today. When someone feels like things are impossible, they should feel hope when hearing my name." I feel like this particular line by Cinderella explains the entire piece. It also explains a part of my life, too. I wanted to share this line because I want everyone who hears this to not lose hope and to never stop dreaming, even when things start to feel hopeless.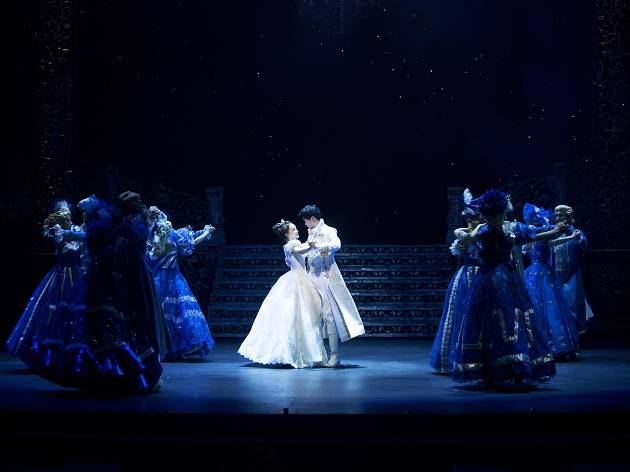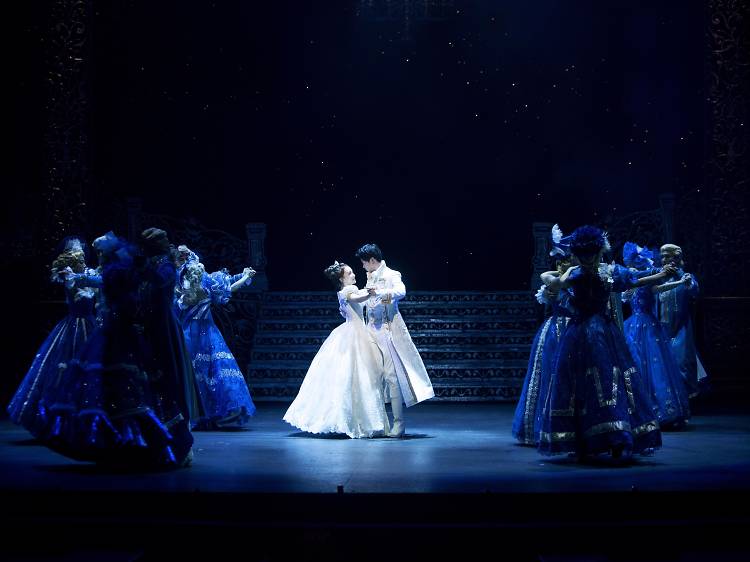 At the beginning of the act, there's a scene where Cinderella is daydreaming. I couldn't help but think that would've looked a lot like you when you were younger and living in Japan, away from your family.
That's true. A lot of things kind of overlapped. That's why every time I finish a scene in Cinderella I end up crying. I think about how hard it must have been for her, and at the same time, I'm so proud of how she powered through her hardships. I've really grown attached to this character.
Singing in a musical and singing pop songs are quite different. I'm curious about the first song you rehearsed during your first practice session.
The very first song I had to sing was "In My Own Little Corner," where I would sing while I'm sitting in a chair and daydreaming. After the first performance on stage, the choreography director came up to me and said that she really felt despair when I first sang this song. She had no idea what I would be able to do, but when she called me after the first performance, she thanked me for coming so far. I was so overwhelmingly happy I almost cried. That was the first song I ever practiced.
Do you think that the hope you have for the future means that you have potential as a musical actress?
In some ways, yes, and I also feel that nothing is impossible now, thanks to this opportunity. Even during my rehearsals, I really felt like I would never be able to pull off the ballroom scene, but I made it work. I wondered if I could perform on stage without making a mistake from the beginning to the end, and I was able to do just that. Every time I would conquer my self-doubts, I really felt myself growing. It really made me believe that I can do whatever I want in whichever field, as long as I'm sure of what I want. I now believe that there's nothing that I can't accomplish.
Did the musical inspire you to work on your next album?
The musical taught me a new way to express myself through music, and it feels like I broke through a barrier. Before, it felt like there was this wall between the person listening to my music and myself. Now it seems like this wall, this barrier, is gone and that I can express myself directly to the listener. I'm excited to see how this will bring a more nuanced depth to my next album.
More to explore