A journey to the '70s Seoul on Jungnimmalli-gil
The scent of nostalgia is among what you'll find.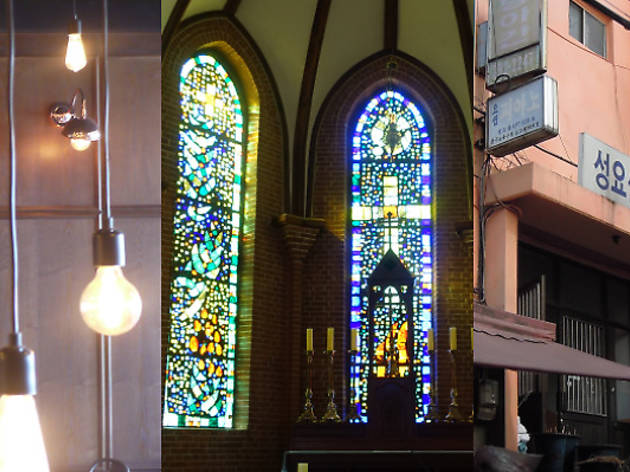 The deteriorated elevated-road near Seoul Station, which has been keeping its presence in the center of the city for 45 years, will be soon eliminated. What we'll see instead is a 10.3-meter wide and 1.24-km long elevated-park, decorated with trees and shrubs.
There will be book cafés, libraries, as well as 5 walking-courses: Jungnimmalli-dong Course, Sogong-dong Course, Myeongdong Coursem Namsan Course and Human-dong Course. Among them, Jungnimmalli-gil is an old 2.5km path connecting Jungnim-dong and Malli-dong. From an over-100-year-old cathedral to Korea's first residential complex and a 45-year-old seolleongtang (ox bone soup) joint, this old neighborhood which seems to finally awaking from a long sleep has unique and one-of-a-kind offerings.
[Part 1] Spots to visit in Jungnimmalli-gil
The day has finally come, Seoul's edition of High Line will open to the public this weekend. Formerly a 938m-overpass starting from Manli-dong, stretching past Namdaemun Market, the deteriorated elevated road near Seoul Station has been transformed into Bridge of Communication for pedestrians . As a new symbol of urban regeneration, the project was designed by young creative group Very Joon Oh. The overall designing was handled by world-renowned architect group MVRD, lead by Dutch architect Winy Maas. The new overpass will overflow with around 200 different types of greenery including all-year-round roses, apple trees and pine trees. Scattered throughout the bridge will also be book cafés, libraries, flower shops, puppet theatres, and convenience outlets. Visit http://seoullo7017.seoul.go.kr/ for more information of Seoul's newest landmark.
Jungnim-dong's former name is Yakgogae, or Yakhyeon-dong. During Joseon Dynasty, the neighborhood was the designated area to grow herbs which were to be used as traditional medicine for the Emperor – thus the name Yakhyeon-dong, which has the Chinese character 'yak' which translates to 'medicine.'
Show more
[Part 2] Restaurants to go in Jungnimmalli-gil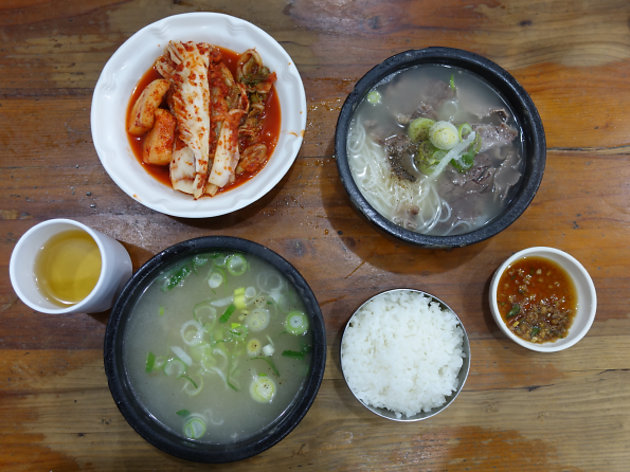 They don't even have a huge sign and the entrance is located in a back alleyway. But you'll notice the long line waiting outside is what will give off its hidden location. Founded in 1972, the restaurant is well known for its ox bone soup (Seolleongtang) and ox knee soup (Doganitang). Normal bone broth is cloudy in color and has a deep taste. Jungnim-jang's broth is a little bit on the clearer side, due to their special mixture of not just Hanwoo bone but also Hanwoo brisket.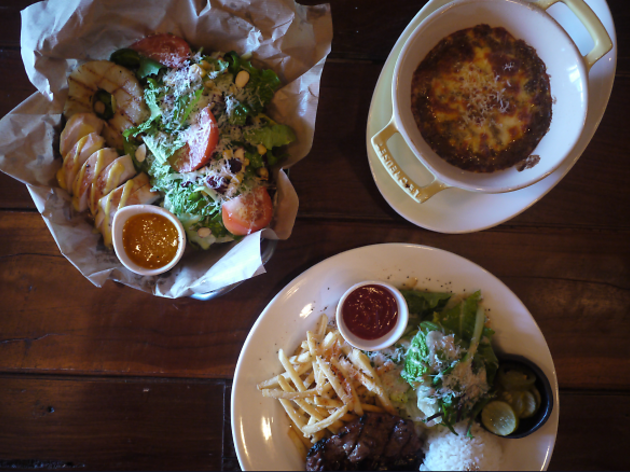 So the restaurant is named Thunder Bald because the owner of this restaurant gets his 'thunderous' idea from his balding head – thus Thunder Bald. Whether it has anything to do with the concept or taste of the restaurant, well you will have to be the judge of that. One thing for certain is that everything from the interior details to the separate lunch and dinner menus, has been through his hands.
Show more