Artist Noh Sang-ho
Also known as "Nemonan" and as the artist of the album cover for the band Hyukoh.
Three favorite places in Seoul
This is a small, renovated hanok and an exhibition hall located in Tongui-dong. Their exhibitions are always satisfying and thoughtprovoking. Usually, there aren't many visitors during the week, so I am able to sit on the floor and organize my thoughts after I go through the exhibition. They sometimes post writings called 'Audio Visual documents' on their website and display them at the exhibition. These short articles, which are written by people from various fields, often inspire me.
This place in Sangbong-dong has the concept of an 'open beta space.' In a nutshell, this is where artists can do what they want and talk to the administrator in a non-official capacity. Since artists can get away from all the pressures that they face and just experiment, there are many interesting works of art to be found here.
I've seen a lot of great exhibitions here recently. The restaurant on the first floor has delicious hamburger steaks, so it's nice to go there with a friend for have lunch.
Before it's hot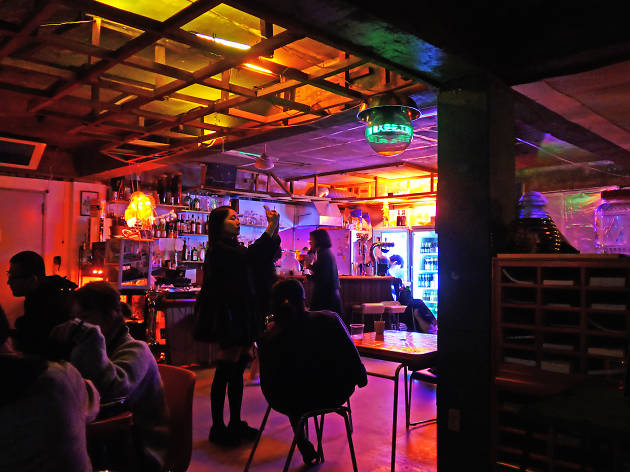 This is a small cocktail bar in Eulji-ro. They hold lots of different events and have great taste in music. I always get this strange feeling whenever I go to this loud bar, as it's such a contrast to the dark, small
alleys of Eulji-ro. I guess that a lot of people are already familiar with this place, so saying that this place 'isn't hot yet' may not be 100% accurate, but I still definitely recommend it.
Recommendation for out-of-town visitors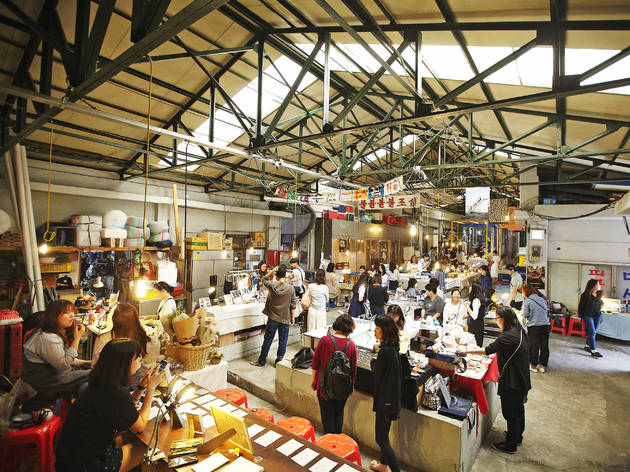 Dongjin Market, which is in Yeonnam-dong, is not really a market. It's a cultural space within an old market building and operates every weekend. Those from out of town may like this neighborhood as there are a lot of good restaurants, independent publishers' bookstores, cafés and exhibitions halls.