bburi kitchen
Get to know Korean food better through bburi kitchen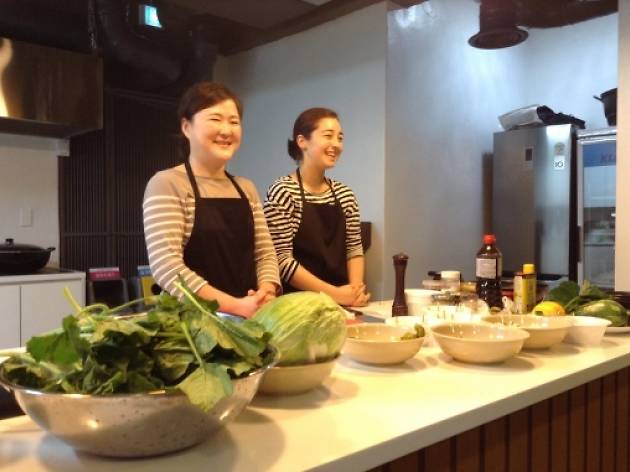 Are you a Korean cuisine lover who is tired of the typical kimchi fried rice and bulgogi recipes you find online? On bburikitchen.com, run by chef-writer team Seoyoung Jung and Sonja Swanson (who's also contributed to us here at Time Out Seoul), you'll find all the otherwise untranslated know-how about traditional Korean ingredients paired with simple and clear photos.
bburi kitchen
In addition to traveling outside Seoul to taste and learn about these ingredients first hand from farmers and other experts, Sonja and Seoyoung often hold monthly events here in Seoul because, as they say: "It's so much easier to share information about textures and flavors in person." While events may vary in size and location, here's a breakdown of one event that bburi kitchen held in collaboration with Seoul Culture Day.
Mangwon Market Culture Space 2012 and Mangwon Traditional Market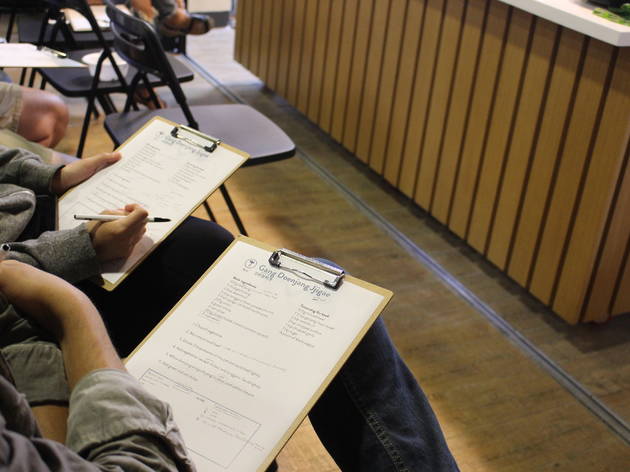 Making gang doenjang jigae (reduced soy bean stew) and a tour of Mangwon Traditional Market.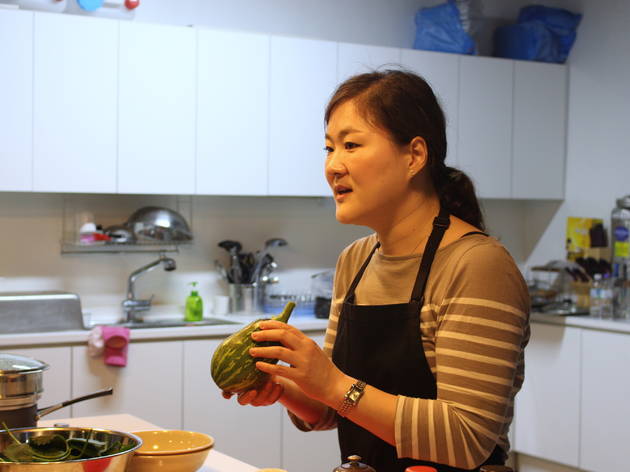 Going over everything from the differences behind types of doenjang to how to take out pepper seeds in order to lessen the spiciness of the dish. The talk, led by Seoyoung, was informational, even for those of us who were already familiar with the dish's taste.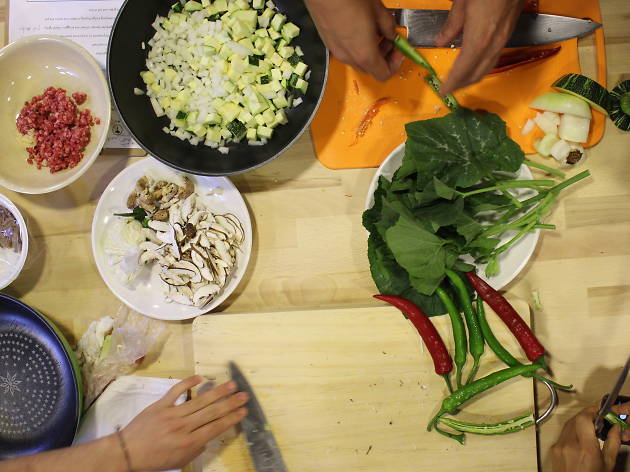 The 12 of us then broke up into four smaller teams to cook the dish with our new insight and ate the gang doenjang jigae with rice that Sonja and Seoyoung had slaved over the night before.
"They were so personable! And not at all intimidating. There was no pressure to do it perfectly. We loved the breakdown of ingredients and would love to do it again with a different recipe." – Hana and Max
Cost: Was 35,000 won (including all ingredient costs) for Seoul Culture Day event