Daerim-dong Chinatown
Daerim-dong Chinatown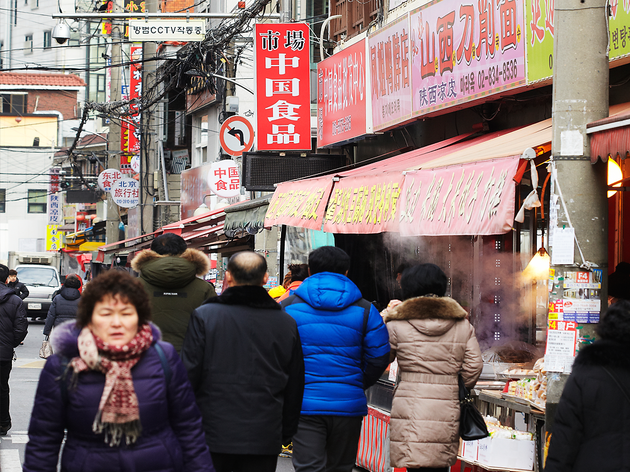 Alongside storefronts with Mandarin names, tea eggs bubbling in soy sauce in rice cookers are sold next to some stalls with youtiao (Chinese crullers). A few restaurant promoters stand outside exit 12 of Daerim Station with fliers for their respective venues. Red silk lanterns sway to what might be the music of Jay Chou, and real estate agencies post nearby rentals in Cantonese and Mandarin, but not in Korean at all. There are, after all, 20,000 Chinese people (including Chinese-born Koreans) in Daerim-dong alone. Many are from provinces bordering North Korea—Jilin, Heilongjiang and Liaoning—and occupy some of the dozens of businesses in the area. Unofficially known as Seoul's Chinatown (with Korea's official Chinatown still in Incheon), protests by nearby residents shut down the city's attempt to legally deem Daerim-dong a "Chinatown" last autumn out of fear that this title might lower property values in the area. Regardless of its official or unofficial status, it remains a haven for authentic Chinese food lovers to seek out abai soondae (the type of soondae from Kaesong), xiao long bao and yang rou chuan (Beijing lamb skewers) coated in cumin served with wok-braised peanuts. Find the restaurant of your choice, top off your night with a couple of Tsingtaos and see Seoul in a new light on a full stomach of Chinese cuisine.
MUST-TRY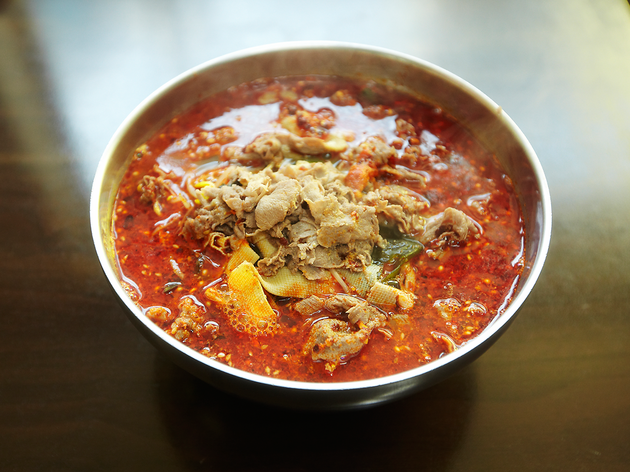 Originally a Sichuan dish, this version of malatang (麻辣烫) is closer to what would typically be served in Beijing. At Bonja Malatang we recommend the lamb malatang. Literally meaning "spicy soup," this blood-red soup is heavily laden with the mouth-numbing Sichuan peppercorns and you'll discover bok choy and glass noodles hidden beneath the large slices of lamb. While not for the faint of heart, the taste (albeit on the greasy side) is quite addictive and the restaurant, with its name often in print and on TV, is the prize of the neighborhood.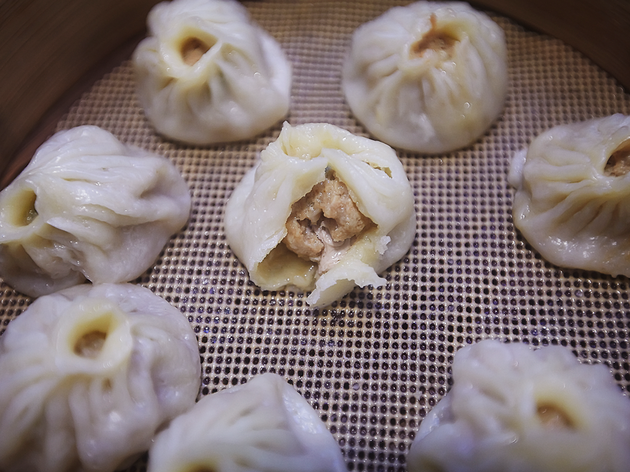 Ah, the elusive soup dumpling. Ask a Seoulite where to find it and you'll most likely be recommended the famous Din Tai Fung as your best bet. However, head over to Chinese Yunnan Rice Noodles (중국윈난쌀국수) and make sure to order the tang mandu (탕만두, soup dumpling) or the xiao long bao for eight hearty pieces at 6,000 won. Although their xiao long bao was quite good, it was "doughier" and had less broth than what I normally expect from the dish. The thinner shell, pork and soup–filled dumpling (tang mandu) hit the spot instead.
STREET EATS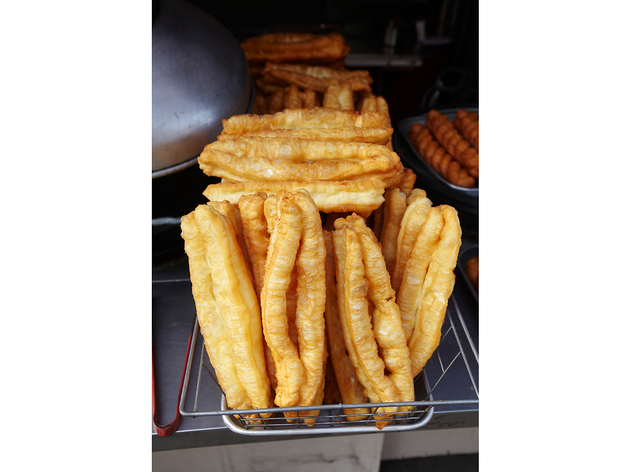 In Daerim-dong, you'll find a slew of outdoor vendors selling various kinds of Chinese desserts. From tanghulu (Chinese toffee apple) to tang yuan (glutinous rice balls), you won't be in need of a sweet treat after your meal. However, youtiao is particularly appealing for its vague similarity to churros (and yes, we are so over those lines in Itaewon). A lightly salted fried doughnut "stick," youtiao definitely isn't sweet like its doppelganger and is softer and easier on the teeth. After forking over a mere 1,000 won, enjoy biting into your youtiao (but watch out for the oil dripping onto your hands) or take it home to dip in some savory soup.
* Tip: For more great Chinese food, also check out Yeonnam-dong where a younger Chinese generation is establishing their culinary mark.