Don't lol at LoL
League of Legends Champions Korea Spring 2016 is underway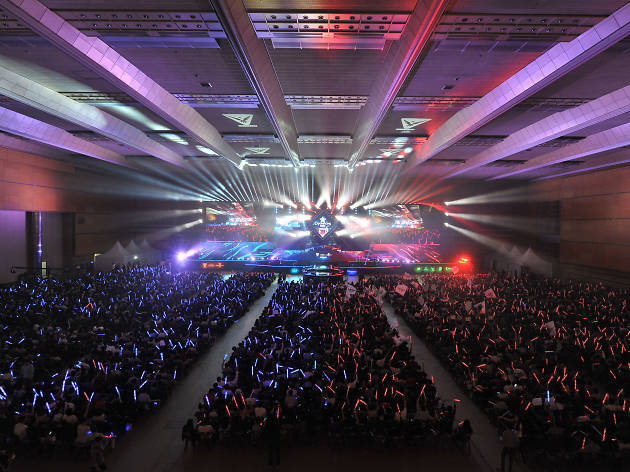 The lights flash and the crowds go wild for this game that involves real-time strategy and millions of dollars. The best professional gamers compete against each other while fans watch from all around the world—sometimes staying up all night to watch the games. The event we're referring to is not England's Premier League, but League of Legends Champions Korea (LCK). In the game, League of Legends (LoL), the gamer acts as a "summoner." That summoner controls a "champion" who tactically fights against other players to win a battle. (For Computer-Game-Clueless 101, the game involves about the same amount of strategy as chess.) You may lol at the game but it's developed a manic following. Played all over the world, more than half of these viewers are from overseas where the number of foreign viewers is much higher compared to other regional leagues. LCK is a regular league with 10 teams of professional gamers of the online game League of Legends. This event is held twice a year. This past January 13th marked the beginning of the league's spring season. Games for LCK Spring 2016 take place from Wednesday to Saturday every week at 5pm with two games a day for viewing at the Yongsan e-Sports Stadium. This event lasts about four months and is broadcasted on TV. It will also be streamed via 13 different platforms including YouTube and Twitch in six languages including English, Chinese, French and Vietnamese.
In the LoL scene, Korean gamers have a strong presence and foreign teams compete to recruit then as well. Korea has won all three LoL World Championships from 2013 to 2015. While the game does not necessarily have a mainstream following, I can't count the number of times I've met someone from abroad who's said: "You're from Korea? Do you play League of Legends?"
1 million dollars
Prize money for the 2015 LoL World Championship
36 million
Record-breaking number of viewers of the final round of the 2015 LoL World Championship
334 million
Total number of viewers of the 2015 LoL World Championship
145 countries
Where the viewers watched the games
(as of Jan 2014)
27 million plus
Number of daily viewers around the world
(as of Jan 2014)
7.5 million plus
Highest number of concurrent viewers
(as of Jan 2014)
*League of Legends Champions Korea Spring 2016

Yongsan e-Sports Stadium
, 9F Hyundai iPark Mall, 55, Hangang-daero 23-gil, Yongsan-gu (leagueoflegends.co.kr). Jan 13–Apr 23, every Wed–Sat, 5pm. 5,000 won.
e-Sports stadiums in Seoul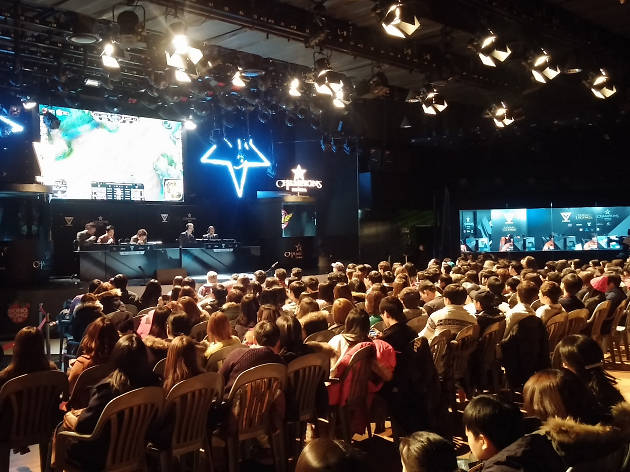 The most famous e-Sports stadium in Seoul is Yongsan e-Sports Stadium located on the 9th floor of the I Park Mall. This 500-seat stadium opened 11 years ago and various kinds of leagues, including LoL Champs Korea, StarCraft II Professional League, etc. compete here. Stadiums such as Nexon Arena in Gangnam and Freec UP Studio in Daechi are owned by corporations and used for semi-professional and amateur leagues. The final rounds for professional leagues are held at venues like Kintex, Coex and university gymnasiums. Sangam e-Sports stadium will newly open this April.
More to explore