Enjoy these small luxuries in Seoul for free
You just need to look for the right events and places!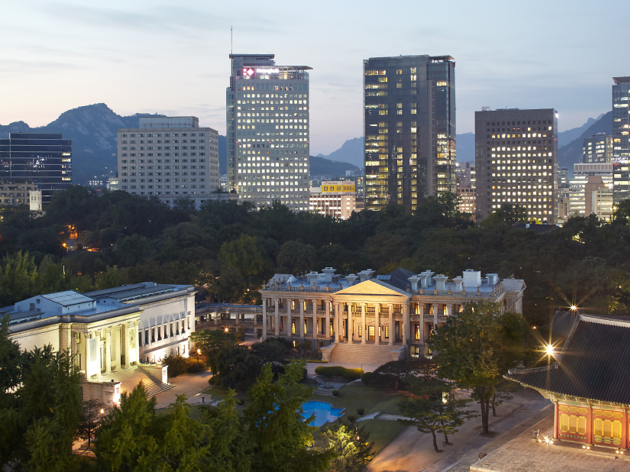 Coco Chanel once said, "The opposite of luxury is not poverty, but vulgarity." Indeed, you don't need money to appreciate the beauty of many things in life. You just need to look for the right events and places in Seoul to discover the small luxuries of the everyday. Perhaps you need to stretch your body through yoga while appreciating world-famous paintings, or listen to classical music at one of the renovated palaces. Whatever extravagance you seek, here are some events to rejuvenate your body without shelling out the big bucks for brand names.
Things to do, Cultural centers
Do you ever feel like doing nothing but just reading a book the whole day? If so, then a visit to the Paju Book City is necessary to make your dreams come true. While the library does not lend any of its books, there are over 200,000 poems, novels, and essays here. You can also enjoy a cup of coffee or bingsoo while reading a book, or work on a computer in the central space. In addition, many authors have permanent exhibitions and workshops in the cultural center. There are a total of three floors with different hours: the first floor is open from 10am to 5pm; the second floor i open from 10am to 8pm, and the third floor is open the entire day.
The works exhibited in the Trinity Garden include both pop art and classical sculptures by famed artists Jeff Koons ('Balloon Dog'), Alexander Calder ('Le Cepe'), Henry Moore ('Reclining Figure') and Louise Bourgeois ('Eye Bench'). Set in the heart of Seoul, you can also enjoy the great view of the original Korean Bank and Namsan Tower from the garden.