Fifty first dates
Forget the usual charade of dinner-and-a-movie; you'll have a more unique first date with these ideas (and now you really don't have any excuses—so get out there and ask someone out!)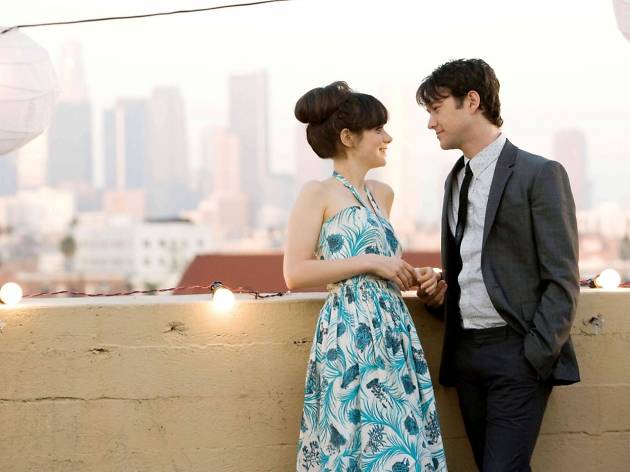 1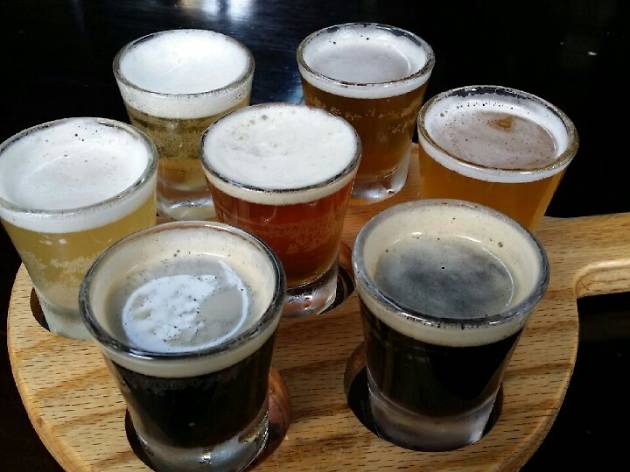 Order the beer sampler paddle (12,000 won) at Craftworks Taphouse and put your palate to the test with a blind tasting of all seven beers.
2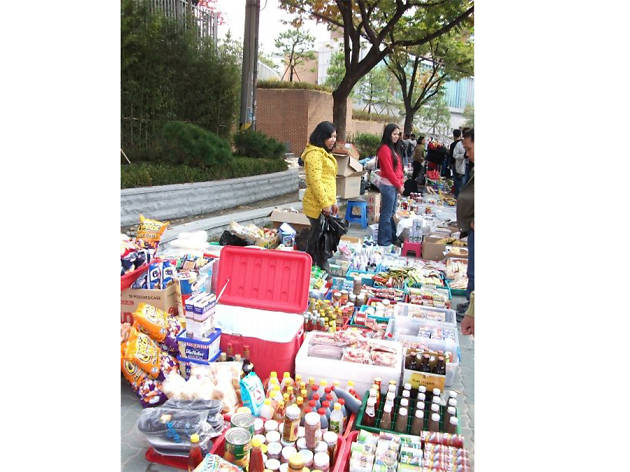 Head south with your taste buds and get your fill of pancit and lumpia at the Sunday Filipino Market in Daehangno, open 10am–5pm. Impress your date with your local knowledge—you won't find more authentic Filipino flavors anywhere else in Seoul.
3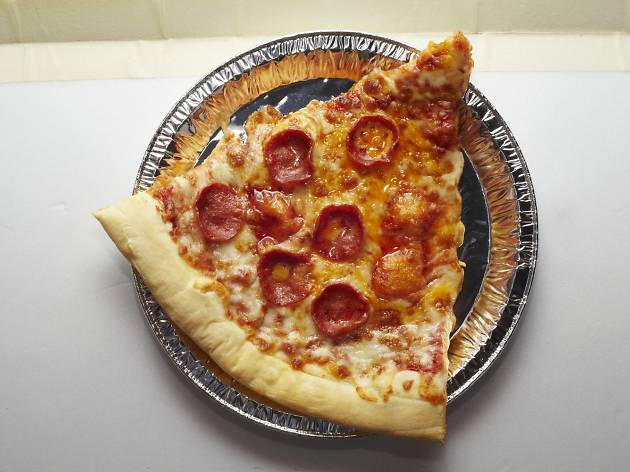 For some, eating is a competitive sport. We say go big or go home: Try to finish an entire pizza at Monster Pizza
4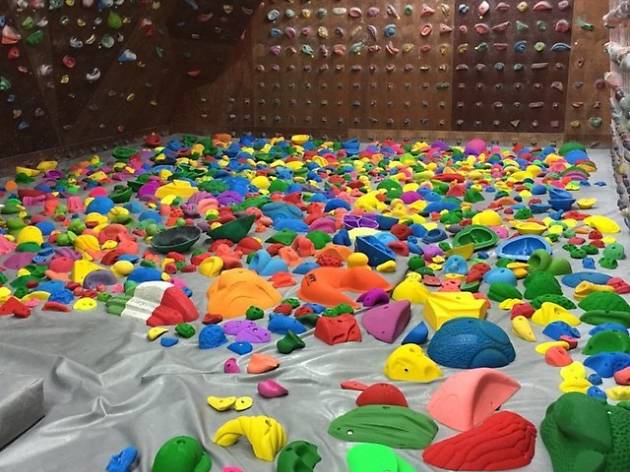 Show just how daring you can get and head to a rock climbing gym to test your brains and your brawn. Ja's Climbing Gym in Sinsa-dong is English-friendly and state-of-the-art (open weekdays 11am–11pm, Sat– Sun 11am–10pm).
5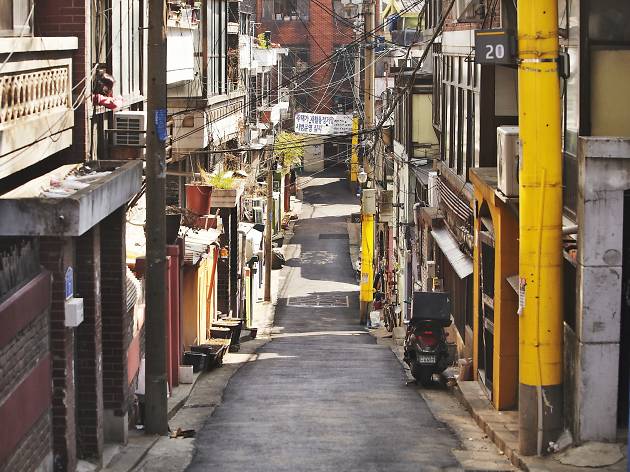 PHOTOGRAPHS: PARK JUNG-WOO
Use our guide to explore Wonseodong for a day. (see p. 28).
6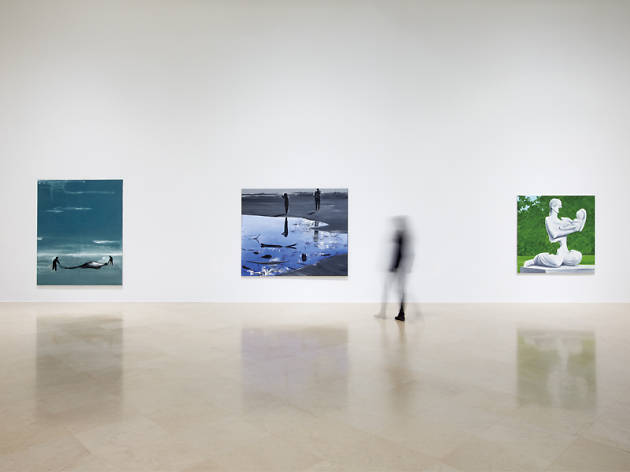 For a posh and cultured afternoon, wander through the art galleries of Gye-dong. Start with One and J Gallery (near Anguk Station, exit 2), a space known for show casing emerging and mid-career artists from both Korea and abroad.
7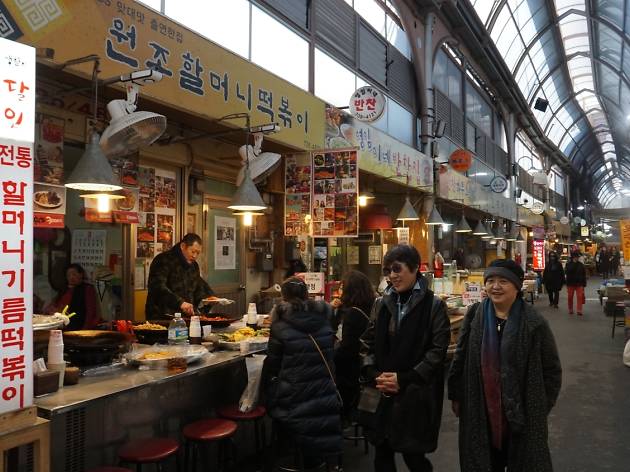 Get the dosirak lunch trays (5,000 won each) at Tongin Market and load up on the healthy Korean side dishes of your choice—plus, with two people, you can try double the food! Afterwards, it's a five-minute walk to the '80s video arcade in Seochon. Nothing like some competitive Tetris to reveal a person's true character.
8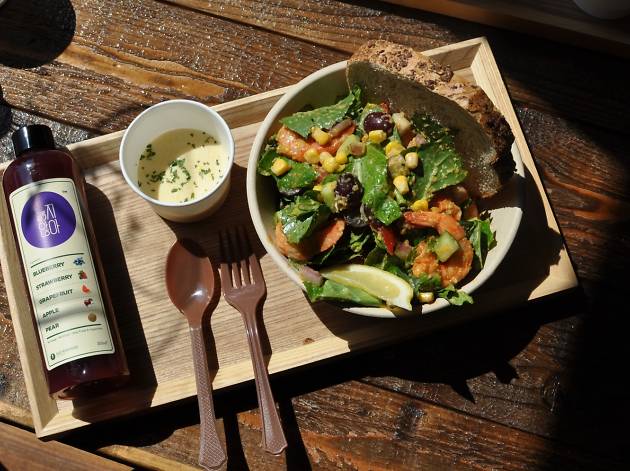 Vegetarian date? Try out the salads at Bad Farmers in Sinsa-dong, a huge hit amongst health-conscious foodies and vegetarians alike. Splurge on a bottle of their fresh-pressed juice—it's pricey but worth it.
9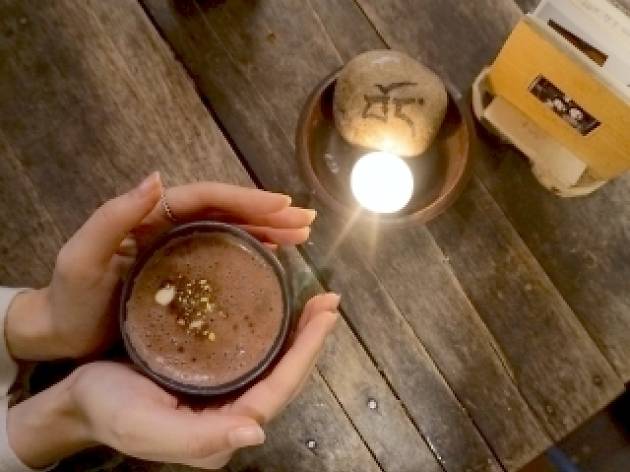 Does your date have a flower child streak? Rogpa Tea Stall in Sajik-dong (open 11:30am–10pm, closed Mon) serves up a delicious chai tea, and also supports Tibetan refugees.
10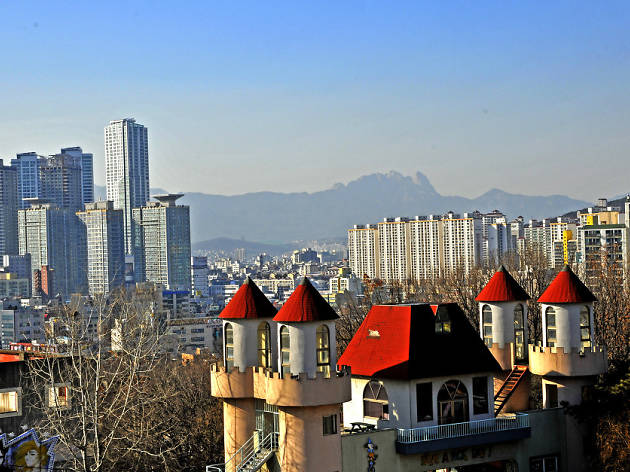 Take disposable cameras (3,000 won on Auction.co.kr) to Yongma Land, an abandoned theme park near Mangu Station (Jungang Line). Get your film developed together at your local photo studio as an excuse to meet up for a second date.