Heads up! We're working hard to be accurate – but these are unusual times, so please always check before heading out.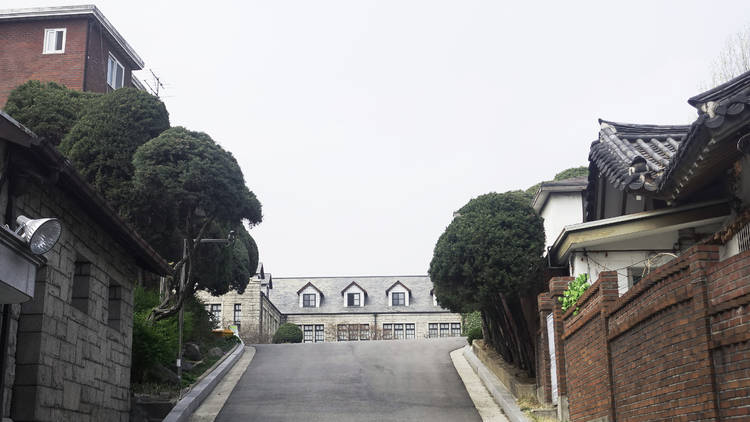 Gye-dong: The road not not taken
Discover these treasures tucked in this tourist hub
Nestled between the Bukchon Hanok Village and Changdeokgung Palace, it may be easy to write off the long stretch that is Gye-dong as a disposable tourist attraction— beautiful and worth seeing, but not worth revisiting. Indeed, the street is jam-packed with tourists with maps in hand, peering curiously at the restaurants with no menus outside and having their photo taken outside Choong Ang High School (a historical institution founded in 1908 during Japanese colonial rule and made famous by the drama Winter Sonata). Filled with residential hanoks and guesthouses at the end of each alley and small shops from the '70s, the neighborhood's experienced a resurgence in interest by the local community recently. Examples of this are Joongang Bath, Korea's oldest public bathhouse founded in 1969, which was taken over as a Gentle Monster showroom last year, and the fact that the twenty-somethings dressed in hanboks are mostly local Koreans and not tourists. Soundtracks from the cinemas waft onto the streets from bustling cafes themed around arthouse movies, and there's an ironic sense of nostalgia as giggling schoolgirls dressed in hanboks take selfies with their smartphones in Gye-dong's alleys. Be it through books, dress, cinema or history, there are plenty of small ways to escape from the everyday here in Gye-dong. It just might be the one tourist hub worth returning to.
An insider's talk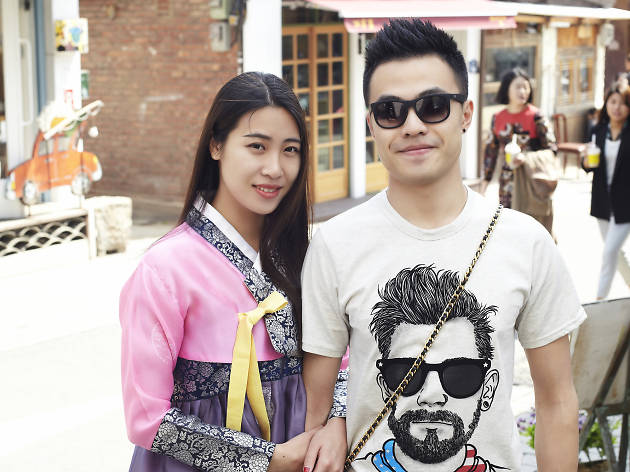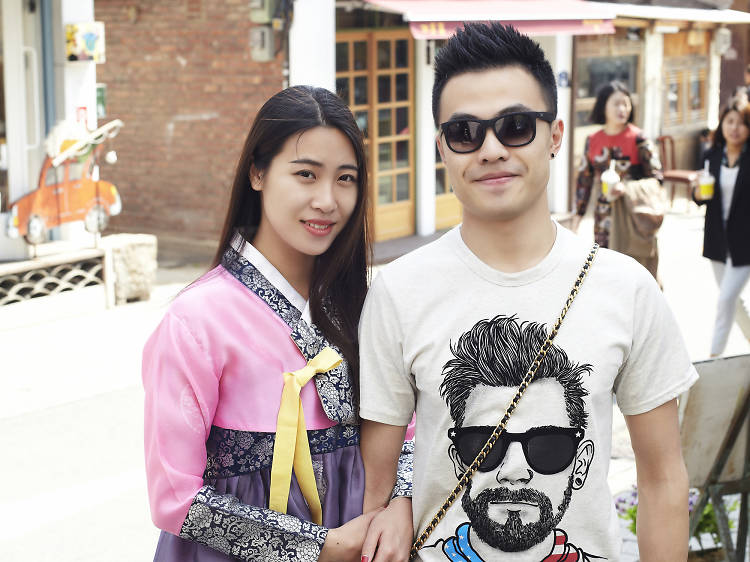 "I live in Hong Kong and Aquarius lives in Beijing. We're meeting up [in Korea] because of the sakura that's in season. Today, we're in Gye-dong because Aquarius wanted to come see the original Korean village and we thought it would be nice to take some photos in the traditional clothing called hanbok. I think she looks beautiful and the neighborhood's very good because it's a hybrid of tradition, history and a lot of modern stuff, too."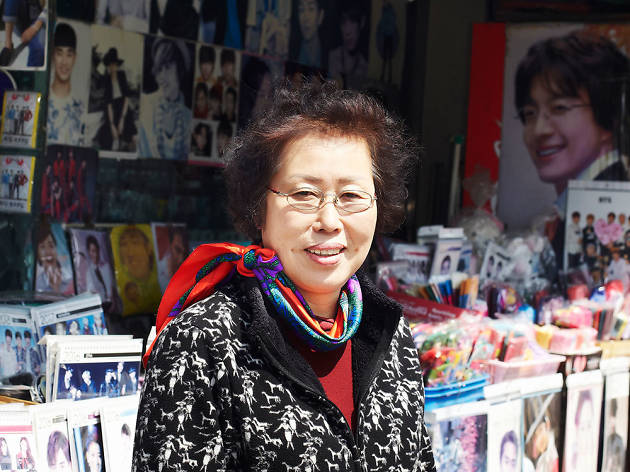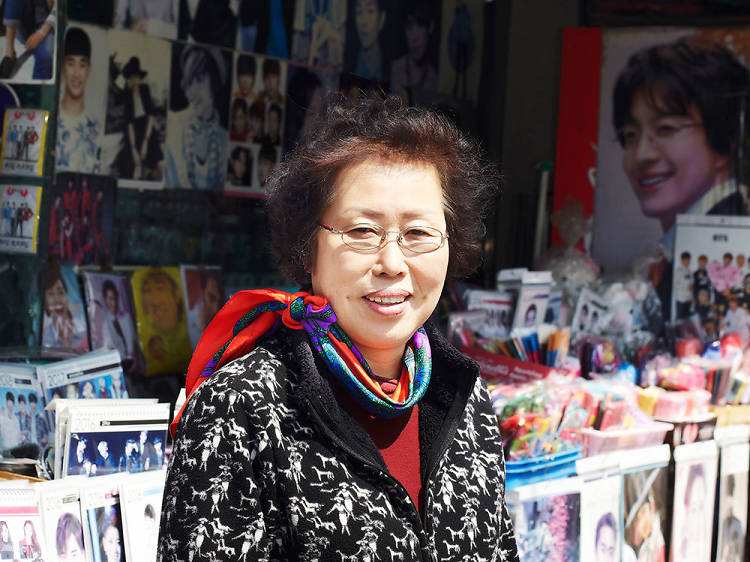 "I started a supermarket here 30 years ago, but around eight years ago, changed it to a Hallyu store. Choongang High School was a filming location for Winter Sonata so lots of Japanese people came as well as Chinese, Indian and Malaysian. These days, lots of Malaysians come looking for Hallyu stars. I'm not very good at English, but the people who come here can speak Korean pretty well. There's not any one actor who's popular right now, but Lee Min-ho and Kim Soo-hyun are steady sellers."